1 - Ahh, Hate Week.  I probably asked the same question last year, but...quick: give me your favorite MU-KU memory (of any sport).

2 - What % chance does an underdog KU team have of beating MU at Arrowhead on Saturday?

3 - What % chance does an underdog OSU team have of beating OU in Stillwater on Saturday?

4 - Where does Mizzou end up bowl-tripping this year?

5 - Finally, basketball.  After this past week's games, are you more optimistic or less optimistic about your team's chances for success this season?
The Beef: 1 - I will throw a couple of football and a couple of basketball out there. In football, the 1996 win because it was the first time I rushed the field in college and I still have a piece of that goal post from cutting it at Harpos. Then in 1998, the Devin West game…his last TD run just straight up the middle…like nothing I had ever seen to that point for a one-day performance. In hoops, the double OT game has to come to mind, and in watching the Gilbert game last night, I remembered how amazing that was and the noise pop in Hearnes when he hit the shot and then hit the floor
2 - I would say about 30 percent…we could lay an egg and they could certainly shore it up in a hurry. But I just don't like what I saw from their defense and if Sharp and Meier are still banged up…wow…that is going to make it tough for them, especially given how human Reesing has been of late.
3 - Better than kU…especially since it is at home. I don't want to say it is a 50-50 proposition, but I will say 40 percent.
4 - Holiday Bowl or Gator I am guessing at this point….but I just don't know.
5 - Slightly more optimistic, but that will only ratchet up my frustration when/if we still make the same fundamental errors I have seen us make already this season.
Michael Atchison: 1 - Are we going to make an exception for last year's football game? Because that was my favorite memory of any sort in my life (sorry kids). Next to that, it was Lee Coward burying a three at the buzzer to beat Kansas in 1987 at the Hearnes. The day I fell hard for Tiger hoops.
2 - I have no illusions about Mizzou being invincible in this game. If they played it 100 times, I'm sure that Kansas would lead into the third quarter at least a couple of times.
3 - OSU has a 23% chance of winning that game.
4 - While my heart says Fiesta, my eyes have seen the offensive and defensive lines at Oklahoma and Texas. I'll meet you in San Diego.
5 - Definitely more optimistic. The team is breaking in three freshman guards who look promising but not quite yet there, and they're a couple of missed free throws away from being undefeated against some good competition. As a team, they look together. I always expected the defense to be good, but I've been impressed by the direction of the offense. Sometimes, they hurry too much, but they move and they share the ball. They've also been doing a good job of taking care of the ball. Carroll and Lyons make for one of the best interior combos we've had in a long, long time.
The Boy: 1 - Yeah, I almost had an "Other than last year at Arrowhead" qualifier in there...probably should have.  So...other than last year at Arrowhead, I'd probably say the 1) The Gilbert Game, 2) The Devin West Game, and 3) The Corey Tate Game.  Lee Coward was before my time, and the 1990 #1 vs #2 Game was...not quite before my time, but in Oklahoma I was more focused on MU-OU and MU-OSU games.  I always severely disliked Kansas (it's in my blood, apparently), but I never knew just how much I was supposed to dislike Kansas until later.  So yeah...Gilbert, Devin, Tate.

2 - 31.26%.

3 - 44.69%.

(I was going to go much lower than that until my BTBS projections from yesterday reminded me that OSU's still pretty damn good.)
And yes, I made up those %'s.  I'm not that much of a nerd.

4 - It does appear that Holiday is becoming a bit more likely.  You figure OU and UT (in some order) go to the BCS games, Tech goes to the Cotton, and it's down to us, OSU and NU for the Holiday.  OSU won head-to-head, which seems to matter to the Holiday people, but if they lose to OU, we end up with a better record.  If not Holiday, then...Alamo, I guess.  Sounds like the Gator loves the thought of Husker fans filling the stadium (and while that would totally suck--I'm all for back-to-back January 1 bowls--I'm completely and totally mentally prepared for this), so that's not looking good.

5 - Slightly more optimistic.  I'm reminding myself that we did look very good in beating Maryland this time last year, and I'm not completely sure USC's much better than that Maryland team.  But when the Anderson Style kicks in, and we go on a 42-21 run to end the game like we did last week, it's a lot of fun, and it's easy to get optimistic.

And yes, Beef, you should just prepare to be frustrated now.  :-)  Unlike last year, this actually is a young team (and it will only get younger as Denmon, Paul and English steal more and more PT from Taylor, M-Law and, to a lesser extent, Tiller), and there will be setbacks...albeit much more excuseable (to me) setbacks than last year.
The Beef: Well…I am fine with the freshmen making some of those mistakes…but seeing them from Lyons, Carroll and Taylor will boil my blood just a hair. I also think that some of these mistakes should be lessen over time given the duration of the coach, but you seem hell-bent on convincing me the team will make the mistakes despite him, so I guess it will be what it will be
But you do make a good point here…given the youth we will have NEXT season…that really does (to me at least) raise the importance of us winning now for fear of what might happen if we put up another .500 season. Perhaps not so much with the coach, but with the ever-increasing apathy to the program as it strolls quietly towards being somewhat forgotten
ZouDave: 1 - How can it be anything besides a year ago at Arrowhead? Nothing is going to top that for a long time. Basically it's going to take Mizzou vs kansas in the Final Four or something just to equal it.
So I'll have to come up with a 2nd favorite just so there's something semi-original in here. And for that I'll have to go with Clarence Gilbert nailing threes while Jeff Boschee tries to undress him. That game was so much fun to watch. Clarence Gilbert is far and away my favorite Tiger basketball player anyway, and I think it was that game that started that feeling. I was watching the game over at a friend's house who just happens to be a ku fan, and I spent the entire game laughing. It was, at least at the time, the most lopsided loss of Roy Williams' career and that also is absolutely wonderful.
Plus there's the 1997 game in Columbia where we defeated #1 kansas in double OT...hard to forget that one.
2 - I honestly think kansas has 0% chance to win this game. I not only think Mizzou is better at the positions that matter the most, I think the fact that Mizzou has NO PRESSURE on them to perform is going to mean a very loose and very entertaining Mizzou team that just attacks the entire game because there will be no fear of losing. Now obviously kansas has a chance to win this game despite what I think, so I'd probably have to give them 1 chance in 5; 20%. They're going to be able to move the ball on us through the air, unless Meier and/or Sharp truly don't play which takes away a lot of their offense (I do fear Briscoe, though...that dude is really good). If we make some untimely mistakes, like kansas made last year, it can certainly happen. Will Chase Daniel throw his first career INT against kansas? This is their last shot!
3 - 1 chance in 3; 33%. They can absolutely win that game, and they're going to be more motivated to do so then we can possibly fathom, but Stoops will have his players ready. It's not a BCS Bowl Game, so he will have his guys ready.
4 - Well, obviously if we shock the world we're going to the Fiesta Bowl, but I think we'll be in San Diego for the Holiday Bowl this year. All of this stuff about the Gator Bowl passing us over will be moot since Holiday chooses first and will choose us.
5 - What...uh....what happened? Sorry, I just haven't paid a lick of attention to basketball this year.
Doug: 1 - Tony Sands breaking the single-game NCAA rushing record back in 1991 on a very, very cold Saturday. I mean really cold.

2 - Eh, it's not like Missouri hasn't looked human at other points this season, but I'd probably give it 25 to 30 percent.

3 - It would be hysterical if they did. I'm pretty sure that would throw another wrench into the Big 12 South, right? Since it's in Stillwater, 40%.

4 - What the hell... Alamo Bowl. You guys like playing in Texas, right?

5 - For the peanut gallery: How f'ed up was/is the situation in Manhanttan? For those who don't like in KC (or missed it) Kevin Keitzman was in rare form. In his opinion how everything played out is like this: AD Krause goes to Wefald and says he would like to hire Patterson from TCU. Wefald says, "No, I think I'm going with Bill." So, now the football coach has been hired by the out-going President, making him practically untouchable by the Athletic Director. Of course, Keitzman thinks that Krause will be out soon after Wefald leaves and Snyder will have a big say in who the new AD is.

To sum it up nicely, the man who decided that football had passed him by no more than 3 years ago is now back coaching, and for all intents-and-purposes is practically in charge of the KSU Athletic Department.

Yeah, there is no way this can end poorly.
Doug: Oh, and I missed the basketball question:

I think, so long as Collins and Aldrich stay on the floor, KU can be good. The win against Washington was a big non-con win, and if they can do it again tonight against Syracuse, all the better.
The Beef: He is going to have to hire the assistant coaching staff of ALL TIME for this to not end poorly…considering…I don't know…he doesn't like to recruit. And here is a question for someone (not me) to look up. So Snyder left with back to back non-bowl seasons, correct? And then Prince came in and got kSU to a bowl in his first year…correct? Doesn't that speak to how Snyder was COACHING at that point in his career? (never mind the recruiting thing)
Doug: It does say something, but I think Snyder will have K-State playing better next year.  How can he not?  If Freeman stays (not a given, however) he'll have a senior quarterback, and a wealth of seniors from this JuCo heavy class Prince brought in.

The trick is, the years after.  There are hardly any freshmen in that most recent class signed by Prince, so the roster is going to be very slim after 09.  And, like Seth said, Snyder relied on his assistants to recruit.  Does anybody really think he's going to find the next Stoops, Stoops, Veneables, Mangino and the rest just wandering around now?
Michael Atchison: He already pulled out the cranky old man routine at his press conference, blaming the media for reporting that he'd taken the job, a peculiar argument if ever there were one. It's human dominoes there now. Huggins tipped over, then Weiser, then Wefald, then Beasley and Walker, then Prince. Now a 69 year old guy who already retired once is going to have to recruit in a state that produces next to no football talent. And Dalonte Hill is the highest-paid assistant in college basketball. It's as combustible a situation as I can imagine, at least one that doesn't involve Ricky Clemons and the spouses of upper administration.
The Boy: Dave - here's Atchison every time you admit to ignoring basketball: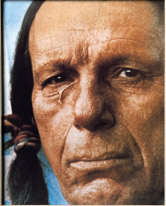 Doug - I concur.  If Norm we had fired Quin and re-hired Norm, I'd have been horrified.  And Snyder's only about 4 years younger than Norm.  That said, I do NOT see Freeman fitting well into Snyder's system, and I assume this will all but clinch Freeman going pro.  Coffman will be a better fit, but not a perfect one.

Beef - Just doing it for your health, sweetie.  I'm hell-bent on reminding you to expect mistakes because you're hell-bent on getting annoyed when they happen.

And really...if it's a .500 season where the freshmen grow, knock off a couple decent teams, and there's clear, realistic hope for next year, I'm okay with that.  If it's like last season, where the wheels fall off and the year ends with a whimper, then...well...that could be a problem.  Actually, I can't imagine (knock on wood) apathy getting too much stronger than it is right now, so I can't give too much doom and gloom there.
ZouDave: the wrench thrown into the B12 South if OSU wins is that it gives OU its second loss which leaves it to Texas and Texas Tech in contention for the division. If both remain with 1 loss (likely since Texas faces A&M and Tech faces Baylor) then Tech would win the South. It actually clears things up quite a bit of OSU wins, as far as the South is concerned.
Now...if OSU wins, it throws a MAJOR wrench into the BCS. Because you'd still have 1-loss Texas sitting up there in the Top 4, not playing for their conference championship, and if Tech went into Arrowhead and lost to Mizzou then you'd have the VERY real possibility that Texas would play for the National Title after not winning their division let alone conference. Their likely opponent would be the winner of the SEC Championship Game, Alabama or Florida. But to muddy this some more...
If Florida loses to Florida State this weekend (possible), and then Florida beats Alabama in the SEC Champ Game (possible), while all of the above happens (possible) and Oregon State beats Oregon to win the Pac-10 (possible), your VERY LIKELY BCS Championship Game (given this crazy scenario) would be Texas vs USC....two teams that did not win their conferences. Imagine the chaos!
[insert Chase Daniel Professor Chaos here]
The Boy: Ask, and you shall receive:
ZouDave: can apathy really get stronger? Seems counter-intuitive to the word.
The Boy: When it comes to Mizzou basketball, counter-intuitive is the norm.
ZouDave: spouses of upper administration you say?
How lewd!
Doug: Well, when you consider, Krause the AD is married to the daughter of the Vaniers (the biggest donors K-State has)... things really start look more and more like a powder keg.
And, someone at Phog.net had a good post... think about everything that's changed in the Big 12 since KSU had it's run in the 90's.
- KU and MU have dedicated themselves to football in a financial way they hadn't before Snyder was at K-State.
- Kansas no longer has a wealth of JuCo talent at easy reach for Snyder. In fact, the JuCo route is now seen as the wrong way to "build" a program
- It's not like Nebraska left, but Pellini should be able to clean up the Callahan disaster
- The Big 12 South now has 4 really good teams, and aTm should be able to turn it around, meaning, there are few conference gimmies now
- Even in the North where you can't help but think Colorado and Iowa State are not too far away
- Oh, and Snyder's old... just how long is he going to stay at KSU? Five years? Ten maximum?
Michael Atchison: Actually, if the hoops team finishes around .500, there's a problem. They sit at 4-1 now, and the schedule sets up nicely for them to be in the 12-3 range come conference play. And the north is W-E-A-K. Colorado already lost to Montana State. Iowa State lost to Hawaii.
The Boy: Atch - good point.  I guess .500 would be disastrous with the remaining schedule.  Basically change ".500" to "missing the postseason again," and you'll get what I was intending.

Doug - In facilities and commitment, KU and MU are indeed leaps and bounds ahead of where they were last time Snyder was on the scene.  I do disagree, about ATM, CU and ISU, though.  There just isn't room for that many good teams, so for one of those three to improve, somebody else has to regress.  And in all, those three programs (and KSU) seem to be on the worst footing...so I'm thinking the most likely scenario is that those three programs stay down.
Doug: Well, you could make the argument, since aTm has the tradition and an alumni base that hates to lose, they're in at least a better position to rebuild.  I think if you're picking programs that will stay down for another couple of years, you would probably say, Baylor, Iowa State and K-State.
ZouDave: I think A&M is in for a world of hurt, actually. I fully expect Baylor to improve with Hot Tub as their QB, and that is most definitely going to be at the expense of A&M because Baylor isn't going to beat Texas, OU, Tech or OSU consistently over the next 3 years. I bet they beat A&M in each of the next 3.
A&M is WAY behind the 4 other teams in the South. They are looking at 0-5 in their division for the foreseeable future.
Then there's the North, where they get to play Nebraska in one set of games and then kansas and Missouri in the other set. So they can try to beat Nebraska next year (not likely) and then they get to face Mizzou and ku the years after that. So you're at 6 to 7 losses in conference for each of the next 3 years (in my opinion) for A&M. Even with a kansas-like OOC, A&M isn't going anywhere near a bowl game and that's assuming they can beat ISU, KSU and Colorado when they face them.
I think we're hearing a death rattle from Texas A&M. It's going to take Leach leaving Tech and/or Gundy leaving OSU for A&M to get a door opened for them to reclaim a spot in the top 4 of their division.
rptgwb: Damn, you guys are in high gear early today.

1. That whole "Armageddon at Arrowhead" thing was pretty sweet.

2. 25 percent. I'd say Missouri beats a team of Kansas' abilities this year 4 out of 5 times, but throw in the whole rivalry aspect and I'll back it down to 3 out of 4.

3. 25 percent, for the same reasons above. Plus, OU has been known to shot their wad too early.

4. I've got a feeling Mizzou fans should be booking trips to San Antonio. Yall are saying San Diego, but I really think the Pokes end up there.

5. More optimistic. I'm on record as being against the general reaction around these parts to the Xavier loss. This team is going to struggle. This team is supposed  to struggle. But I think we're seeing a foundation being built. Learning to win comes with experience.
ZouDave: I think the only way Mizzou ends up in San Antonio is if OSU beats OU.  And if that happens, Mizzou's chances of winning the Big XII go way up since it would mean we face a wounded Texas Tech team who we've beaten up on pretty badly recently.
Michael Atchison: I'd be surprised if A&M stays down for long. Too many resources, very demanding fan base, lots of recruits in their back yard. They can improve as a program without OSU and Texas Tech getting worse. The wild card in the southern balance is Mike Leach. If he leaves for a big time job, does Tech regress? I'll bet they do.
The Beef: So what do you think the odds are of Leach leaving? With Tenn mentioned, how cool would it be if the "Pirate" ended up with the Volunteer Navy?
ZouDave: I very much do think that Tech will regress without Leach. He's given them an identity that Tech will want to keep, but it's going to be quite difficult to keep that identity without him.
However, I have no idea how likely it is he will leave. He would appear stupid on the surface to not take the Tennessee job, since in Texas he will ALWAYS be 2nd fiddle to the Longhorns and in the B12 South he will ALWAYS be at best 3rd fiddle to Texas and OU. But Tennessee is in the SEC, and they just fired a coach a year removed from winning their division. Leach won't find Tennessee a very easy place to win, but on the other hand given how great his offenses have been can you imagine what that offense would look like in the SEC? This is the same conference that had a final score of 3-2 earlier this year....and it wasn't a soccer game.
(90 minutes later)
ZouDave:
Ridiculous Matt: Grettings from Kansas City!
1. It seems so terribly trite to just mention last season, but seriously, Big 12 title on the line, undefeated versus one-loss, Arrowhead, Armageddon, safety, sod. It just doesn't get much more memorable than that.
2. It's the Border War. Anything goes. I'd give them a 35% chance with the insanity of a rivalry game added in.
3. 50%. This OSU team is better than their record, and Oklahoma only looks invincible at home (same with Texas- biggest three wins, OU, MU, OSU came either in Austin or in "neutral field" Dallas; same with Tech- biggest two wins, UT, OSU came in Lubbock). Plus, this team has been uneven all over the place.
4. I refuse to discuss this until the inevitable happens. At least the Big 12 game is in Missouri and not San Antonio. I'm holding out for an OU letdown and our trip to the Fiesta.
5. More optimistic. We're at least capable of fundamentally sound basketball. And it's at least going to be fun.