Mizzou Gameday in Columbia, Missouri: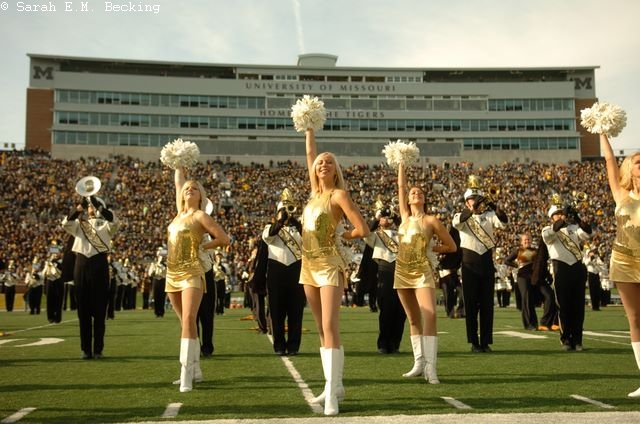 Photo courtesy Sarah Becking
Who: No. 13 Missouri Tigers (7-2, 3-2) vs. Kansas State Wildcats (4-5, 1-4)
Where: Faurot Field (Capacity 68,349)
When: 6:00 p.m. CST
Line: Missouri by 26.5
 

 

VS.
Radio: Tiger Radio Network (Mike "To The House" Kelly, John Kadlec, Chris Gervino)
TV: FSN (Bill Land, Gary Reasons, Emily Jones)
Weather: Hourly Forecast
Online trackers: CSTV, ESPN
Make Rock M Nation your base of operations tonight and weigh in with your predictions, questions, worries, bold statements and observations by signing up for a free account. If you're home and unable to salute this special class of seniors in person at Faurot, use this thread to send your best to the Missouri football class of 2008. And, while you're at it, let's take care of business against K-State, shall we?
Fight Tigers... Rock, Flag and Eagle!
---
---
This week's pump up video brings the musical stylings of Metallica and the San Francisco Symphony. If Kansas State thinks the Prince resignation is the soothing light at the end of their tunnel, then Mizzou is just a freight train coming their way...
---
And, of course, this one's for you, AO25.