Mizzou Baseball in CoMo: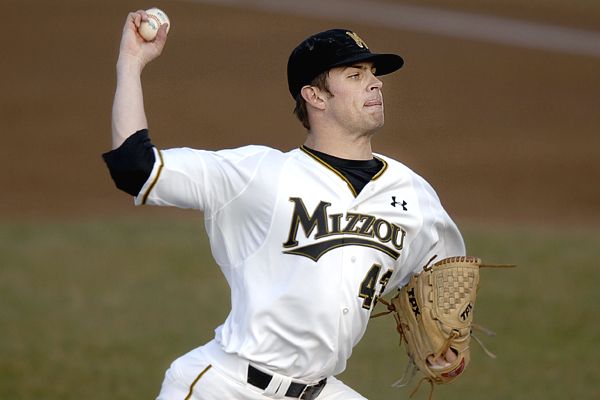 AP Photo/Columbia Daily Tribune, Nick King Photo
Who: No. 15 Missouri Tigers (34-17, 13-11) vs. No. 5 Nebraska Cornhuskers (39-9-1, 17-6-1)
2007 Series: MU wins series, 2-1 (in Lincoln)
Series History: MU leads 138-105-1
When: May 16-18
Where: Taylor Stadium (Capacity: 2,200)
Game times: (Respectively) 6:30 p.m. / 2:00 p.m. / 3:30 p.m.
    VS.    
Radio: ESPN 1580 AM (KTGR.com)
TV: FSN (Sunday game only)
Weather: Current Hour-by-Hour Forecast
Game notes: Mizzou, Nebraska
Online tracker: CSTV GameTracker
SB Nation Affiliate: Corn Nation

--
Make Rock M Nation your base of operations this weekend and weigh in with your predictions, questions, worries, bold statements and observations by signing up for a free account. Plenty at stake this weekend--the Huskers are playing for the Big 12 title, and the Tigers are playing to assure themselves of a top 4 seed at the Big 12 Tourney.
Fight Tigers!