First of all, everybody console Atch...who was screwed by weather and airlines out of a trip to the holy land this past weekend.  The highway's jammed with broken heroes on a last chance power drive, Atch.  Everybody's out on the run tonight, but there's no place left to hide...

1 - It's K-State week, so...K-State: bouncing back, or D-U-N?  Will the gamble on JUCOs pay off?

2 - What will be the score on 11/8 when K-State comes to Columbia?  And more importantly, if Mizzou's up 20 in the final seconds, will Ron Prince use all of his timeouts in a driving rainstorm again?

3 - Here's KSU's schedule.  Give me a W-L record:

8/30 - North Texas
9/6 - Montana State
9/17 - at Louisville
9/27 - UL-Lafayette
10/4 - Texas Tech
10/11 - at Texas A&M
10/18 - at Colorado
10/25 - Oklahoma
11/1 - at Kansas
11/8 - at Missouri
11/15 - Nebraska
11/22 - Iowa State

Seriously, look again at that 10/4 to 11/8 stretch.  That's two Top 15 teams at home, two more on the road, and two more bowl teams on the road...is it even possible to have a tougher stretch than that in the SEC??

4 - Give me a score: 2007 Mizzou vs 1998 Kansas State.

5 - Finally...anybody actually watch the Olympics anymore?
rptgwb: 1. I expect Kansas State to be the same team we've seen for the last two years: a very talented football team that is dangerous on any day but just can't find any modicum of consistency. I'd be lying if I told you I knew anything about how the JUCOs turn out.

2. MU 44, KSU 27. And, if you think about the timeouts, the longer the games take, the longer Ron Prince still has a job. Maybe that's what they mean by "scary smart." Mad genius, indeed.

3. That conference schedule is so tough to predict. I'll say they exit non-conference at 3-1 (although I really think KSU can take Louisville on the road), but that opening stretch to conference play isn't very friendly. I think the definitely lose at home to Tech and OU, then on the road in Kansas and Missouri. The A&M, Colorado, and Nebraska games could be a toss-up. They could be anywhere from 4-8 tp 8-4. Right now, I'll go with 5-7.

4. According to simulations I ran at What If Sports, Missouri gets trounced. The first game I ran was 35-32, but after that, every game score has had 98 K-State absolutely obliterating Mizzou by 30+ points. Here's a question: If that's the matchup of national No. 1 teams who were conference runner-ups that year, who wins between the champs: 98 Texas A&M or 07 Oklahoma? That one shouldn't be too difficult.

5. It's good background noise.
The Boy: 1 - I'm not sold on their offense at all (though I think their defense will be better), but I'd still be convinced that a decent-sized bounce-back is possible except for one thing: the schedule.  But we'll get to that on question #3.

2 - Mizzou wins, 38-14.

3 - Likely wins: UNT, Montana State, ULL, ISU
Tossups: @Louisville, NU (would say this is a likely win, but they did just lose to NU by 42), Tech, @ATM, @CU (would say this is a likely loss, but they did just beat CU by 27)
Likely losses: OU, @KU, @MU

Win the home tossups, lose the road ones, and you get 6-6.  But I'll say 7-5 just because.  Not sure why, as I have little respect for Ron Prince or Josh Freeman, but...7-5!  Lose to Tech, beat CU/ATM, beat Louisville.

4 - I liked this question, as there are quite a few parallels between the two teams: both are regarded as their school's best ever (though Mizzou has another candidate in the 1960 team), both were positioned for the national title game heading into the Big 12 Championship, both got screwed by the BCS/Bowl Alliance.  Let's look at it this way: 1998 KSU beat 1998 MU by 6 in Columbia, suggesting they'd win by 9-10 on a neutral field (say...Arrowhead).  I think 2007 MU would have beaten 1998 MU by 14, so...2007 Mizzou by 4!  We'll say 31-27.  That KSU team really was pretty damn good.  Not as good as WhatIfSports.com apparently thinks they were, but good nonetheless.

Honestly, though, I think the better personnel comparison is between 2007 Mizzou and 1997 KSU.  Check this out:
The 1997 squad saw many highs during the season, defeating a pair of 14th-ranked opponents in Syracuse and Texas A&M. The squad placed five on the All-Big 12 First Team, headlined by linebacker Jeff Kelly and placekicker Martin Gramatica. Quarterback Michael Bishop was named the Big 12 Offensive Newcomer of the Year, while Kelly earned Big 12 Defensive Newcomer of the Year accolades.

Although both Bishop and Kelly were named the team's Offensive and Defensive Most Valuable Players, another candidate for team MVP honors could have easily been Gramatica. The Buenos Aires, Argentina, native, set the school record for highest field goal percentage in a season at 95 percent (19-of-20), including a long of  55 yards, en route to being named a consensus first-team all-American and the Lou Groza Award winner.

With only one player leaving the program via the NFL Draft following the 1997 season, many impact players from the year prior returned for the 1998 slate.

Mizzou lost more than one player to the draft this year, but most of the major impact players--Daniel, Maclin, Coffman, Weatherspoon, Moore--return.  Which, needless to say, bodes quite well for 2008, no?

5 - My wife's actually pretty excited about it, and I can watch just about anything in HD, so...I'm in!  Plus, it'll help kill a couple more weeks before 8/30...
The Beef: My condolences….I saw Pink Floyd from the 2nd to last row of the Meadowlands back in 1994 for 71 dollars and it was a pretty amazing experience. Seeing The Boss there would be mind-blowing, and I really do not even consider myself that big a fan.

1 - I don't think it pays off, and if I am a kSU fan, I am almost hoping it blows up enough to get him run out of town after this year. Too much more of him and I really do think kSU will be teetering on the edge of D-U-N'ess. And given how I think the schedule will play out in the next question…I think some kSU fans might get their wish.

2 - See, The Boy has been all lovy dovy about kSU after their chant of "beat kU" to our team as we left. I will NEVER forgive Prince for that two years ago. EVER.

The score will be…er….34-13. I think they have a better shot at improving their defense than their offense and I think our offense will sputter a bit for some reason on senior day.

3 - 8/30 - North Texas - win
9/6 - Montana State - win
9/17 - at Louisville -loss
9/27 - UL-Lafayette - win
10/4 - Texas Tech - loss
10/11 - at Texas A&M - win
10/18 - at Colorado - loss
10/25 – Oklahoma - loss
11/1 - at Kansas - loss
11/8 - at Missouri - loss
11/15 – Nebraska - lsos
11/22 - Iowa State - win

Hmm….I came up with 5 wins…the aTm game is the game that Prince manages to win every year for no real good reason. The others…seem pretty chalk to me.

4 - Wow…I think the 2007 team takes that one…considering how close the 98 team was to beating them at home. If it is at kSU…MUCH tougher…but I think the 2007 team would win close 31-27.

5 - I will follow the wrestling because of Ben Askren…possibly the volleyball to see if Hunter has made the team I guess…the shot put obviously for Cantwell. Personally, I am more of a Winter Olympics person, but I am sure I will put some time in on soccer and basketball and some track….and I guess I will get wrapped up in the swimming to see if Spitz's record will fall. I am sure that with their internet coverage, I will probably follow it more from work than I ever have before. Oh yeah…and the baseball…I am really curious to see the new extra inning rule in effect to see how it works.
Rptgwb: As for Atch, I'm just a casual Springsteen fan, but seeing him in the state that gave us my favorite Boss song (Atlantic City) would be insane.
Doug: 1 - The JuCo gamble may do well for this season, but Prince is also mortgaging the future in many respects, especially when you consider how he's treated a lot of potential high school recruits... keeping them on the line, waiting on a possible scholarship only to sign a JuCo player.  I think that will do more harm to the long-term prospects of KSU recruiting among the high school ranks.  Bill Snyder got JuCos but he also managed to wrap-up the few decent in-state prospects that Kansas produces every year.  Unfortunately for Prince, this is a "must produce" year in the eyes of a lot of K-State fans and that schedule is not set-up for KSU like it was for KU last year.
2 - Someone fill me in... why did he use all of his timeouts in the last 20 seconds?  And... I'll go with a lot to not very much.
3 - I see 3 and 1 in non-con, but then 1 and 2 to open conference play before hitting the Oklahoma, Kansas, Missouri buzz-saw.  That's where I see the wheels really falling off.  That puts them at 4 and 6 returning to Manhattan and I think they'll lose to either Nebraska or Iowa State at home.
4 - Helloooo... WhatifSports.com!  I went neutral field on a 70 degree day, K-State as the "road" team, Missouri as the "home" team.
| Final - 7/30/2008 | 1st | 2nd | 3rd | 4th | Total |
| --- | --- | --- | --- | --- | --- |
| 1998 Kansas State Wildcats | 14 | 0 | 6 | 3 | 23 |
| 2007 Missouri Tigers | 7 | 0 | 3 | 3 | 13 |
| Play-by-play: | | | | |   |
Scoring Summary
1st Quarter
KanSt
14:10
TD
Eric Hickson 40 yd. run (Gramatica kick)
7-0
KanSt
6:13
TD
Michael Bishop 5 yd. run (Gramatica kick)
14-0
Missou
2:23
TD
Chase Coffman 6 yd. pass from Daniel (Wolfert kick)
14-7
3rd Quarter
Missou
12:05
FG
Jeff Wolfert 26 yds.
14-10
KanSt
7:28
FG
Martin Gramatica 46 yds.
17-10
KanSt
2:15
FG
Martin Gramatica 35 yds.
20-10
4th Quarter
Missou
14:56
FG
Jeff Wolfert 29 yds.
20-13
KanSt
2:37
FG
Martin Gramatica 24 yds.
23-13
Team Statistics
 
1998 Kansas State Wildcats
2007 Missouri Tigers
First Downs
20
20
- Rushing
14
3
- Passing
6
17
- Penalty
0
0
3rd Down Eff
6/18
3/16
4th Down Eff
0/0
1/2
Rushes-Yards
60-324
35-33
Avg Rush
5.4
0.9
Comp-Att-Int
8-12-0
24-40-0
Passing Yards
103
341
Sacks-Yards
2-9
5-36
Fumbles-Lost
0-0
0-0
Punts-Avg
8-39.5
9-37.7
KR-Avg
4-22.3
6-19.2
PR-Avg
9-12.7
8-14.1
Penalties-Yard
2-15
3-20
Time of Possession
31:52
28:08
1998 Kansas State Wildcats Individual Stats
Rushing
 
Att
Yds
20+
L
TD
'98 Eric Hickson
20
181
3
40
1
'98 Michael Bishop
24
51
0
18
1
'98 Marlon Charles
10
50
0
16
0
'98 Frank Murphy
6
42
1
36
0

2007 Missouri Tigers Individual Stats
Rushing
 
Att
Yds
20+
L
TD
'07 Tony Temple
13
37
0
12
0
'07 Jeremy Maclin
3
12
0
12
0
'07 Jimmy Jackson
3
11
0
9
0
'07 Derrick Washington
1
1
0
1
0
'07 Chase Daniel
15
-28
0
3
0

Receiving
 
Rec
Yds
20+
40+
L
TD
'98 Justin Swift
2
29
0
0
16
0
'98 Aaron Lockett
2
28
1
0
24
0
'98 Darnell McDonald
3
23
0
0
11
0
'98 Everett Burnett
1
23
1
0
23
0

Receiving
 
Rec
Yds
20+
40+
L
TD
'07 Danario Alexander
4
72
2
0
32
0
'07 William Franklin
3
71
1
1
45
0
'07 Tommy Saunders
2
53
1
1
42
0
'07 Jeremy Maclin
4
49
0
0
19
0
'07 Martin Rucker
6
49
0
0
15
0
'07 Chase Coffman
4
31
0
0
12
1
'07 Tony Temple
1
16
0
0
16
0

Passing
 
Comp.
Att.
Yards
TD
INT
'98 Michael Bishop
8
12
103
0
0

Passing
 
Comp.
Att.
Yards
TD
INT
'07 Chase Daniel
24
40
341
1
0

Defensive
 
Sacks
INT
'98 DeVane Robinson
1
0
'98 David Conley
1
0
'98 Monty Beisel
1
0
'98 Mark Simoneau
1
0
'98 Jeff Kelly
1
0

Defensive
 
Sacks
INT
'07 Luke Lambert
1
0
'07 Steve Redmond
1
0

Field Goals
 
Made
Missed
'98 Martin Gramatica
46,35,24
37

Field Goals
 
Made
Missed
'07 Jeff Wolfert
26,29
-
Player of the Game
'98 Eric Hickson (1998 Kansas State Wildcats)
5 - Certainly not "women's" gymnastics.  That started being uncomfortable in the 2000 games.  Though, I guess this is the only time that we really give a damn about swimming and track and field.
ZouDave: just for the record, monthly staff meetings are completely and wholly useless.

1 - D-U-N, done. Even if the Juco's kind of pay off, they're still at best the 3rd best team in the North. Nebraska is probably better than they are, pushing them down even more, and right now Colorado is looking like they may have a better future. I think unless something goes drastically wrong for Mizzou or kansas in the next 2 years, KSU may be looking at a really dark future.

2 - Mizzou is going to basically run away with this game. KSU's defense cannot stop the spread offense. 42-17, that kind of game. Prince will not only use all of his timeouts in the final minute, he will onside kick it with 18 seconds remaining after cutting the game to just 25.

3 - 8/30 - North Texas - W (KSU fans decree Juco's have gelled, this team will win 10 games)

9/6 - Montana State - W (KSU fans enter depression because they know Josh Freeman will be going #1 in the NFL draft)

9/17 - at Louisville - L (KSU fans can't stop talking about how if they just hadn't been intercepted twice in the 4th quarter)

9/27 - UL-Lafayette - W (This is the best KSU team since 2003, says KSU fans)

10/4 - Texas Tech - L (Gimmick offenses are nothing to be proud of, says the losers)

10/11 - at Texas A&M - L (KSU fans start to get antsy)

10/18 - at Colorado - L (Josh Freeman blames the thin mountain air and his height, but says he CAN make all of those throws)

10/25 - Oklahoma - L (KSU fans remind Mizzou that OU beat us twice last year and it was our best season ever)

11/1 - at Kansas - L (Ron Prince says Josh Freeman is the best QB in the conference)

11/8 - at Missouri - L (Gimmick offenses can't be stopped, KSU fans officially hate Ron Prince)

11/15 - Nebraska - L (Ron Prince's termination is announced, to be executed following game against ISU)

11/22 - Iowa State - W (KSU fans decree that Josh Freeman will be the #1 pick in the draft after his SENIOR year, and that a new coach will have them back to their glory days in no time)

4 - Hmm, that's a tough one. I don't know how our defense would do against the Bishop led offense, but was the 98 KSU defense as good as OU's last year? I think it would be a very high-scoring game, and I think the winner would probably have to get 38 to be safe, but I honestly don't know who it would be. The '98 KSU team didn't easily handle the '98 Mizzou team, and the '07 Mizzou team was way better than the '98 Mizzou team in my opinion. I'll say Mizzou wins, 38-34. But I'm an unabashed homer.

5 - I will watch certain parts of the Summer games. I like watching the track events, and I will definitely want to see Askren wrestle and what's-his-name do the shot (can't believe I can't remember his name). And I will probably get roped into watching women's gymnastics because that will count as QT with the wife.
ZouDave: "Why did he use all of his timeouts in the last 20 seconds?"

Because he's a stupid, stupid, evil, stupid man.

We were in hour 18 of a 47 hour rain storm, it was approximately 11 degrees below absolute zero, and we were up by 3 scores. Why wouldn't you want to use all of your timeouts?
Doug: I think there would be some K-State fans ready to agree with you right now.
The Beef: Yep….I clearly remember all 196 of us left in the stands booing the snot out of him…mostly to keep warm
ZouDave: The jeans I wore to that game remained soaked not only my entire drive home (which thanks to an accident, took nearly 3 hours not including the 30 minutes it always seems to take just to get out of Columbia) but were still quite wet the next morning even though I had hung them to dry on my shower curtain rod. The numbness in my legs I got from that cold, wet day only subsided this past April.

Thank God we won that game, or it might have qualified for worst day ever. And considering how that game started, it wasn't certain until Freeman/KSU turned the ball over 3 times in 4 plays in the 3rd quarter.
And somebody say something so I can use this picture, dammit!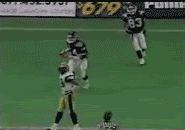 The Beef: "What happened figuratively to Atch as he tried to see Springsteen"
ZouDave: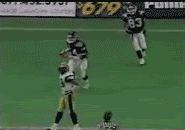 Doug: Tony Temple's really trying anything for a football contract, huh?
ZouDave: Unsportsmanlike conduct on Doug.
Doug: When should I expect FijiTiger to come after me?
MizzouRobot: Sorry for my absence last week, recovering from Vegas (no drunken binges unfortunately, just lots of NBA summer league. Whoopee!).

1. Bouncing in the same place.  I'm a big believer that teams rarely take a further nose down in power conferences after a disappointing year.  And while they'll probably be worse than they were last year, they'll probably sneak up on one or two teams for surprising wins, before someone beats them into oblivion again.  Nobody's expecting much after last year, so they've got that going for them.

2. 51-21.  We're going to be in the stretch run mode at that point, and if all goes according to plan, it's going to be very hard to even get us to blink.

3. A surprising 7-5.  They sneak up on either A&M or Kansas, beat Nebraska and Iowa State, and win their non-con. Of course, the combined score of Colorado-Oklahoma-Missouri games will be something like eleventy billion to 10.

4. 3. 38-35, and I have no idea who's on top. (That's what she said.)

5. So, I love the NBA with a very large part of my soul, and I'm absolutely dreading having to watch olympic basketball, outside of Spain.  I hate the Olympics.  I appreciate them for what they are, but they just bug the shit out of me.

Also, Kareem Rush signed with the Sixers!  We still have multiple NBA players! Woot!
Michael Atchison: I am boycotting until I get a far greater outpouring of sympathy for my plight. Luckily, the vast sums I'm paid for contributing to Rock M Nation (is that the name?) more than offset the money I spent circling America at 30,000 feet.

And the Olympics kick ass. Soon you'll be learning about the conjoined Kenyan twins who overcame bubonic plague and a grueling 79-hour separation surgery only to have to wander across Africa, encountering three civil wars, before boarding a refugee train to the Czech Republic where they were adopted by French missionaries, relocated to Lyon, became quick studies in team handball, and are expected to lead that nation to its greatest glory in said sport, contending (perhaps) for bronze.
ZouDave: Either you're unaccountably brilliant in making up that story on the fly, or that's seriously worth hearing about....again, I guess.
The Boy: Question: if one of the conjoined twins is male and one female (assuming they're conjoined at a point that allows that to happen), which team do they play for?
ZouDave: Is this a gay joke?
The Boy: Could be, but I don't have a punchline.
Doug: I think Dressage is co-ed Olympic sport.
Though... I think this might still count as a gay joke.
Michael Atchison: OK, now you guys are just tying to make my heartwarming story sound ridiculous. And for the record, each twin is transgendered.
The Beef: Of course they are.
ZouDave: Are the also interracial?

M. Night Shamalamadingdong is having a hard time keeping up with this one.
Michael Atchison: Actually, this is where the story gets interesting. Their birth mother was a "hospitality girl" in Nairobi, and was visited on the same day by a British sea captain and a Chinese copper magnate. Kairu is Caucasian-African and Jomo is of Asian-African descent.
ZouDave:
The Beef: In the story…why not name one "Tiger" and the other "Woods"?
Doug: Well that would just be completely unbelievable.
Michael Atchison: I don't appear to get BEEF's messages; I just see them as part of a thread when someone else responds to them. They don't even show up as spam. My machine fails to recognize their existence.
The Beef: Can you see this?
ZouDave: It's like bringing up the 2007 Mizzou vs kansas game to a Jayhawks fan.
Doug: I'm sorry, what was that? I've been busy polishing my replica Orange Bowl trophy and purchasing more National Championship t-shirts.

But I'm sure your story was good.

Whatever the hell it was.
The Boy: Sigh.
ZouDave: But you are aware you did lose the most watched college football game of 2007, right?
Doug: "Aware"? Yeah, sure, I'm aware of the loss... but let's just say that the following several months took the edge off... as it were.
Michael Atchison: We've run far enough off the rails now that I thought it proper to share a link (via Deadspin).

20 Ways to Die Trying to Dunk a Basketball. Numbers 6 and 12 are my favorites.
ZouDave: Off the rails? We've left the train, stolen a car, crashed it into a McDonalds and are helping ourselves to Big Macs right now.
Doug: And fries.
The Beef: Damn youtube block at work
Doug: Speaking of awesome Deadspin stories...

Hazing of High School Cheerleaders Still a Big Deal in Texas
Did HS cheer squad go too far?