Mizzou Gameday in St. Louis, Missouri: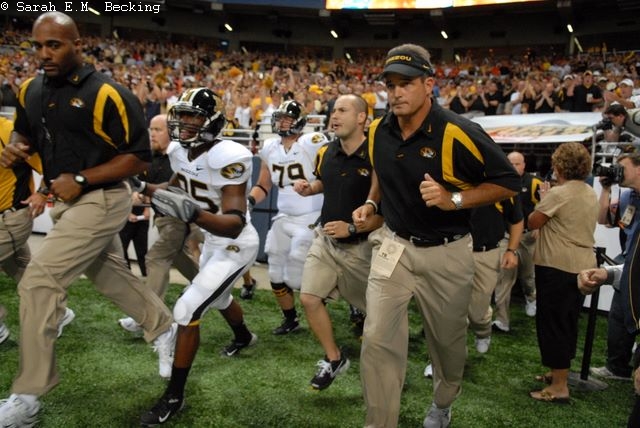 Photo courtesy Sarah Becking
Who: No. 20 Illinois Fighting Illini vs. No. 6 Missouri Tigers
Where: Edward Jones Dome (Capacity 66,965)
When: 7:30 CDT
Line: Mizzou by 8.5
 

 

VS.
Radio: Tiger Radio Network (Mike "To The House" Kelly, John Kadlec, Chris Gervino)
TV: ESPN HD (Mark Jones, Bob Davie, Todd Harris)
Weather: N/A
Online trackers: CSTV, ESPN
Illinois blogs: IlliniTalk, The Chief Perspective

Make Rock M Nation your base of operations all day today and weigh in with your predictions, questions, worries, bold statements and observations by signing up for a free account. It's been a long time since Mizzou left the field in Dallas. Get yourself ready - after all the talk, the 2008 season is finally upon us.
Fight Tigers... Rock, Flag and Eagle!
---
---