I'm on the road today, so uhh...you guys have fun...

1 - I'll be honest: there has not been enough Hate Week hate on RMN this week.  Fix that with one single sentence.

2 - As for the game itself (instead of the hate), a two-parter: a) what makes you most optimistic about Saturday, and b) what makes you least optimistic.

3 - Picks!

Texas at Texas A&M
Oklahoma State at Oklahoma
Nebraska at Colorado
Texas Tech vs Baylor

Finally...
Missouri vs Kansas

4 - I guess I should ask some sort of Thanksgiving-related question, but...nah.  How about this instead: John Mayer invites you to meet him on a corner and call him a d-bag.  I'm not going to ask whether you would take him up on that (of course you would), but who's the #1 celebrity on your "Meet on a corner and call him/her a d-bag" list?
The Beef:
1 - Looking at Mangino makes me think there is plenty of self-hatred to make up for the fact we are not hating this week.

2 - Most optimistic is the amount of points kU has been giving up of late.  Given the way Gabbert has played in his past 2-3 games, I love the learning curve.  I am expecting a healthy D-Wash (who I think likes playing against kU) and given how well the line has played of late as well, I think the offense is finally becoming something of what we expected it would be before the season started. (at least in overall production, I don't think ANYONE saw Dana Alexander coming)  Least optimistic is that Meier and Briscoe (and Reesing) still have eligibility for this game.  Opurum being out I think helps us and I think we just need to pin our ears back and get after Reesing.  If he is still in the mode of making bad decisions, and kU's tackles have struggled this season, then Aldon Smith needs to introduce himself a number of times.

3 - Texas at Texas A&M – UT by enough to rest a lot of people

Oklahoma State at Oklahoma – I'd love Okie State if this was in Stillwater…but man OU is just an odd duck this year.  I could see them losing a close game, or winning by 4 TD's.  In the end I will say Okie State by just enough to allow for a LOT of our fans to continue the pipedream that Okie State is somehow almost PROMISED a BCS bowl game at this point.

Nebraska at Colorado – NU by enough to get Hawkins fired

Texas Tech vs Baylor – Ttech by enough to…well…yeah…I've got nothing.  Tech by a lot.

4 - Hmm…I cant say I actually give anyone any sort of thought that I would want to call them a D-bag.  And I've met John Mayer…he went to the high school across town from me.  Decent enough guy…was quiet the one time I remember meeting him.  HELL of a blues guitarist.  I guess I would call Kanye a D-bag since someone Kanye'd a team meeting of mine right after he did his thing.

Doug:
1 - Missouri women are so fat, even Mark Mangino says, "Damn, they're fat."

2 - Optimism: If KU wants this season to mean something, this is it. Beat Missouri and they're bowl eligible (I didn't say they would go to a bowl) and they get a rivalry win out of the season. Pessimism: Look at the last 6 weeks. Starting with the loss at Colorado, this season has slowly spiraled out of control to become a giant fireball of a disappointment. At some point, you have to wonder if the team will pack it in. And, win or lose, I'm fairly certain we'll be watching Mark Mangino's last game as coach at Kansas.

3 - Texas
Oklahoma State
Nebraska (Speaking of last games for head coaches: Dan Hawkins, fare thee well.)
Tech
Kansas (Keep hope alive, dammit)

4 - Ooooh, tough one, simply because celebrities have become more and more douchey in the previous couple of decades. It's not like a king ever went up to his court jester and asked the fool about his opinions on matters of state, however entertainers today want to share their opinions all the time. Anyway... my pick: George Clooney, fine actor, like to see most of his movies, but dear God, the man has some of the most douchiest opinions in the world.

The Beef:
So Doug…as you certainly must have your finger on the pulse of all things kansas (you know…small and disappointing…and no…am not talking about that other thing you probably have your finger on…sorry…am probably forcing the hate there)…is there a sense that the longer this goes with Mangino, the more likely he might be of keeping his job?  Or do a lot of people feel it is just  foregone conclusion that the season's end will be his as well and the timing of this in the media was just bad?

Doug:
I think the biggest problem is this: it was whispered a fair amount that when Perkins came in he wanted to replace Mangino. However, Mangino had only been there a year, and the facilities at KU sucked, so you really couldn't fire a coach that quickly and hope to find a suitable replacement. Fast-forward to 2007, KU puts together a magical season, wins the Orange Bowl and on top of that, is in the process of opening up new facilities for the football team. Ticket sales are at an all-time high, donations are pouring in to the AD, and Mangino is loved. You can't get rid of a coach like that.

This season, KU put all of it's eggs into this basket and the basket broke. Now, I don't think a season like this would necessarily be enough to fire Mangino, but stack it on top of all of the off-field issues with his anger and the reports from current and former players, and you are looking at decent cause for dismissal.

Bottom line, Perkins could have come out at the very beginning and said, "We wouldn't be doing our due diligence if we didn't investigate these rumors, however Coach Mangino is still the head coach of the Kansas football program and has my full support. We will not less this investigation become a distraction... etc etc." But, he didn't. Perkins is letting Mangino flap in the air (so to speak) and win or lose on Saturday, Mangino will probably be out come Monday and the rush will be on to bring in a new coach so the entire recruiting class doesn't float away.

The Beef:
Any sense at this point for what that will/might do to the fan-base?  Is there any sort of feeling that with Mangino, so too may go kU's program a bit?  Say what you will about him and schedules and all that, but clearly the success of 07 and 08 (along with what was expected this season) had to create a sense of a true program (finally perhaps) being built.  Is there any sense that with him leaving, along with the fire power you likely lose on offense, that you may fall back into the abyss?

RPT:
I'm heading out for the morning, so this is all I have to add:
The Beef:
Are you headed to get that breakfast you are always blabbering on about?  Stubbs or whatever the hell it is?

Doug:
Well, that's the biggest question that nobody knows the answer to. It happened at K-State, Snyder left and Prince nearly destroyed what he had built. For Kansas, this will be a very fine line to toe, and they can make another strong hire like they did with Mangino, or they can hire the next Terry Allen. I think if Lew Perkins had a wish list posted in his office, Randy Edsall would be the name at the top of that list, and it's not even close.

The Beef:
So wait..you are saying a UCONN guy wants to bring in a UCONN guy?  What's next?  Calhoun to replace Self?

Doug:
I know, it's shocking. Jackass.

All I meant was, if you want to continue the development the KU program, then you could do a hell of a lot worse than Edsall and certainly Perkins has a certain comfort level with him. Also, woe unto the KU Athletic Director who takes on the basketball coach. Anybody remember Al "Crushed Dove" Bohl? Unless the KU head coach was MU-era Quin Snyder, no athletic director would survive that public fight. So, no, I don't expect Calhoun to be showing up in Lawrence any time soon

The Beef:
So anyone else feel like we are playing "Ask a Jayhawk" again here? (not that Denver should not be thanked for the great job he did).

So…um…additional questions.  Thanksgiving plans and what will you be drinking to cope with family?

Doug:
Ask a Jayhawk recommends a clear, odorless liquor for your holiday drinking binges. It's easier to keep in a regular glass without anyone knowing what you're actually drinking, and your breath will never disclose the true amount of your inebriation.

The Beef:
The Crown Royal usually gets reserved for X-mas, so I think Thanksgiving is a little more of a wine and beer kind of day whilst standing in my in-laws garage away from the fray.

Doug:
See... we're just going to my folks' house for Thanksgiving, which is just down the street (sort of) meanwhile, for Christmas, we're driving 6 hours across Kansas, so I'll probably need something a lot stronger, because there will be no easy escape.

Michael Atchison:
Late to the party here.  Unlike usual, I'll try to pull my weight today in the absence of whomever it is that's absent.

1 - "Meier free in the secondary . . . Reesing finds him . . . touchdown Kansas!"
2 -
a) Most optimistic is that Gabbert to Alexander has become the most lethal thing in the Big 12 over the past six weeks.

b) Least optimistic is that Kansas can throw and catch the ball.  And it has been the throw and catch that has killed the Tigers in crucial moments of their losses this year.

3 - Picks!

Texas by 20
OU screws everything up, wins by three
Nebraska by 7.
Tech by 17.

Tigers by ten.

4 - I'm calling Chuck Norris a d-bag to test the limits of my fear.

And I know that this is Kansas week and all, but has anyone caught any basketball in the past few days?  I know that they've been playing the equivalent of orange construction cones (or at least they've made their opponents look like orange construction cones), but this has been unbelievably fun to watch.  I've taken to calling Ramsey The Oppressor because of what he's been doing on defense.  And I know that none of you guys are old enough to have watched Jordan play in college, but while I was in the building on Sunday, I watched English pull up for a midrange jumper and thought "that profile looks really familiar."  And then last night, when he got bumped on the drive and put up the shot that went in, I thought it again.  Physically, he's a dead-ringer for Jordan at that age.  I'm not saying – repeat, I AM NOT SAYING – that his game is the same or that he's anywhere near the player, I'm just saying that they've got a very similar body and a very similar glide when they shoot.

One last thing, I'm really pleased by how well the big guys have played all around so far.  Leo was a gifted player, but he never fit what Anderson wanted to do.  These guys fit.  They come in waves.  Can't wait to see them step up the competition in Padre.
The Beef:
Alright…switching gears a bit…saw this on ESPN
@franfraschilla My man Kim English had gone for 25 and 26 in back to back games off the bench for Mizzou. Tigers will be dangerous. System is in place.
Nevermind that Fraschilla has been known as a staunch supporter of Mizzou…is he over the moon or on target here?

I have watched both games this past week in their entirety, and I did not think we could have a better first half after Sunday until last night.  I am enjoying watching the evolution of people like Keith Ramsey and Miguel Paul (who I think is still going to command some time this season where I think some of us thought he might be the odd man out).

So I may have posed this question last night, but assuming the return of Tiller to the starting lineup on Friday…what lineup do you roll out there?  Do you remove Dixon and keep Denmon in there for English?  I think I might, simply because I love what English is doing off of the bench and why not have your best two players start on the bench?  Will really skew stats all season long?
Doug:
I think he's probably right about the system being in place, and it does look plenty impressive against, what Atch perfectly described as, orange traffic cones. I think Missouri is the biggest wild card in the Big 12, and could finish anywhere from 3rd to 7th. I think they'll have the athleticism and system to get past a lot of the other middle-of-the-conference teams, including Oklahoma and Kansas State, but the best way to beat the MU system is a greater athleticism and equal amount of speed, which KU and Texas both have.

ZouDave:
1 - I really wouldn't care at all if Reesing got sent to the hospital by Aldon Smith.
 
2 - a) we're a better team than they are
b)  we were last year, too
 
3 - Texas by a lot
Oklahoma State by a field goal
Nebraska by 4
Tech by 21
 
Missouri 34, kansas 24
 
4 - Ben Stiller, and it's not close.

Michael Atchison:
I think when Tiller comes back, Dixon goes to the bench.  Denmon has been terrific in his all-around game, and as long as things work, I think he'll stay in the starting lineup.  Then English can come in for any of the three guards.  It's shocking, but with the way Paul has played, there are five legit options to play the point.  I don't think I've ever seen that.
(Two and a half hours later)
Michael Atchison:
This roundtable has disastrous implications for Saturday.  Quick, someone talk about some TV show or video game that I've never heard of.  Or that porn star that Dave seems so fond of.

Just added Fox College Sports to my cable package so I can watch the South Padre tournament.  Technology is beautiful.  Of course, the downside is that the package also includes the Big Ten Network.

The Beef:
Yeah…we don't carry FCS here (and I should know, since I have just about every other network possible).

I am somewhat surprised Bill C has not checked in from the road…let's see…if he has had any luck…at this point…they SHOULD be clear of KC and headed down 35.

ZouDave:
I'm the roundtable killer of all roundtable killers.  Which is weird, considering it used to be me that injected all of the life into these things with random pictures, references to DVDA and general Beef-taunting.

Doug:
My only problem with FCS is that the stuff produce (like Big 12 football) is done on a shoe-string budget with cameras purchased in the Reagan administration.

The Beef:
So you are saying a step above the work you are doing out there in the prairie?

HEY OH!!!!!

(just tryyyyyyyyyyyyying to get something going here)

Doug:
Hey, we're studio HD now.  It wouldn't kill FCS to upgrade is all I'm saying.  That and producing a football game with more than 4 cameras.
ghtd36:
1 - Missouri could probably end Mark Mangino's career at Kansas with a win. Let that sink in.

2 - As for the game itself (instead of the hate), a two-parter: a) what makes you most optimistic about Saturday, and b) what makes you least optimistic.

Most optimistic? The fact that I think Mizzou is a better team, and that was before the Jayhawks started falling apart at the seams. Gabbert is locked in right now, and Domino Axelrod is...well, he's the best player in the nation right now. YEAH I SAID IT.

What makes me least optimistic? This is a young, young, young team that is walking into a rowdy environment. Yes, they did it at the first of the year, but Kansas is better than Illinois and the atmosphere is tougher. In short, I'm most optimistic of things on the field and least optimistic of things off the field.

3 - Texas at Texas A&M -- Texas. And the Mike Sherman Death Spiral begins/ends. One of the two.
Oklahoma State at Oklahoma -- Oklahoma State. I know OU is money at home, but wow, they looked horrendous in Lubbock. Just terrible. If Zac Robinson plays, I think OK State wins comfortably.
Nebraska at Colorado -- Nebraska. Nice working with you, Dan Hawkins!
Texas Tech vs Baylor -- Tech. My whole family is going to the game, and I'm interested to see how many Baylor fans turn out to Jerry Jones' Monument To Himself.
Missouri vs Kansas - Mizzou. How about a repeat 36-28 performance?

4 - I guess I should ask some sort of Thanksgiving-related question, but...nah.  How about this instead: John Mayer invites you to meet him on a corner and call him a d-bag (http://www.details.com/celebrities-entertainment/cover-stars/200912/singer-musician-cover-star-half-of-my-heart-john-mayer).  I'm not going to ask whether you would take him up on that (of course you would), but who's the #1 celebrity on your "Meet on a corner and call him/her a d-bag" list?

It's easy to say any of these pseudo-celebrities like that chick from The Hills or that guy from that show, but I'll take a stranger route.
The Beef:
Wow…I cannot say I really minded Forcier at Michigan…but that website is just a HAIR over the top

ghtd36:
I'd like to amend my douchebag statement, though Forcier is very deserving.

I'm watching "The Price is Right", and the guy just won the bidding thing by bidding $1,101 after the guy before him bid 1,100.

He's my choice for D-Bag.

The Beef:
Oh yes…always hated those people…though it amazes me they never changed the rules on that in all these years

ZouDave:
I would punch someone if they did that to me.  Even if it was the 92-year old woman who still thinks Bob Barker is the host.

The Beef:
I've not seen it since he left, so as far as I am concerned…I am a 92 year old lady

ZouDave:
can't type fast enough to get the jokes out

The Beef:
I'm giving it all I've got to carry this one…
ZouDave: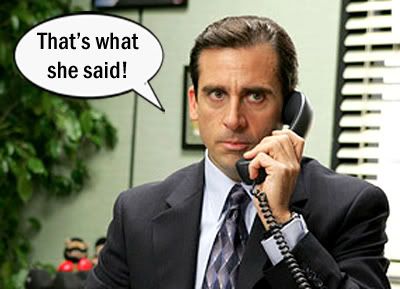 Michael Atchison:
You guys are bagging on the time-tested one-dollar-over strategy?  Hello!  You play.  To win.  The game!

The Beef:
Oh it is a great strategy if you are the one doing it to someone else.  Kind of like how on jeopardy if you have doubled up your closest opponent you cannot lose unless you are a 92 year old lady…

ZouDave:
or Cliff Claven

that game show is stuck in 1974.  I'm not even sure they've updated the prices on some of the items.

"You're going to play...SWITCHAROO!  Which price is correct, the luggage set for $67 or the refrigerator for $210."  YOU WIN A NEW PACER!

The Beef:
But give me Plinko any day of the week and twice on Sunday…love that stuff

ZouDave:
that takes less skills than a slot machine!

Michael Atchison:
I'll make myself the easy target for old guy jokes if that's what it takes to get this thing going.

I remember when Bob Barker hosted Truth or Consequences.  The Price is Right did not yet exist.

The Beef:
Yeah…I remember hearing stories about gathering by the family radio for stuff like that.

Ah memories…

ghtd36:
YOU GUYS ARE OLD. I'M GONNA GO GRAB MY IPHONE AND DISCOVER NEW INDEPENDENT MUSIC FROM THOUSANDS OF MILES AWAY.

The Beef:
Here is where I am WAAAAAAAY older than Atch since no station I listen to plays anything from after 1990 or so…except for whatever Christmas music was made after that year
ZouDave: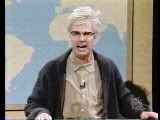 In my dad we didn't have portable music!  We only had one song and it was called "Whistle While You Work" and you'd sing it and do it and that's the way it was AND WE LIKED IT!

The Beef:
I don't think the Admiral is going to appreciate you discussing the inner-workings of his internal organs…

ZouDave:
worst.  typo.  ever.
ghtd36:
And we've gone from Christmas music and "Whistle While You Work"...

...to an auto-tuned version of an online video.
If I typed that sentence 50 years ago, I might have been burned at a stake.

Michael Atchison:
Yeah, my pal Trip and I are currently in the middle of counting down our favorite 100 albums of the decade.  We.  Are.  Current.

The Beef:
Yep..I just went 0-5 right there

ZouDave:
I've at least heard of The New Pornographers, but I don't really know their work.

The Beef:
Is their lead singer Jenna Haze?

Doug:
Actually Jenna Haze rotates fronting the group with Dave's Sister.

ghtd36:
I dream... I dream...

The Beef:
Wow....beware the exploding middle finger right there

ZouDave:
Yeah im at lunch and cant get to that pic right now but definitely consider yourself nuke-fingered

The Beef:
If your sister is being mentioned...definitely consider her...well...that would probably be a bit over the line.

LOVE YA ZD!!

ZouDave:
You know she's in kc right now...youre missing out

Doug:
I think the entire Roundtable is missing out.
ZouDave: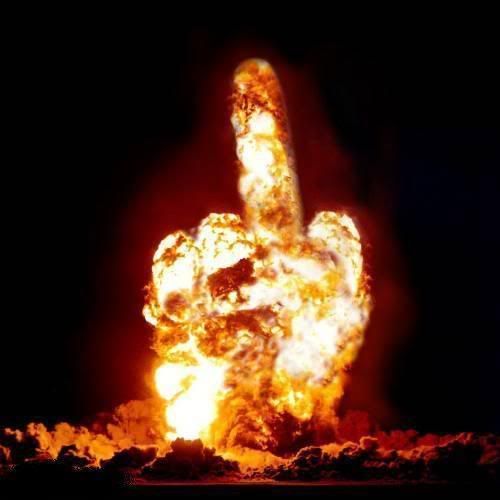 Doug:
Fantastic.  I can't help but think this what the original pilgrims had in mind when they landed at Plymouth Rock: that someday all of God's children would be able to shoot each other the bird with a nuclear explosion.

Happy Thanksgiving, ya bastards.

The Beef:
I don't think there is any better way to go out.  Happy Holidays Everyone!!

Bill:
Greetings from the grass behind the Joplin McDonalds...I stand here while my yappy dog decides whether or not to pee...'tis a charmed life I lead.

BTW, who's copy-pasting this roundtable into a txt file so I can get I posted before midnight tonight? Anyone?

ZouDave:
1-2-3 NOT IT!

Doug:
Not it!

ghtd36:
Nose goes.

/puts finger on nose
ZouDave:
The Beef:
Yeah…we will go ahead and assume Atch aint it and I will go ahead and do it

ZouDave:
that's the spirit

Michael Atchison:
You have correctly assessed my level of engagement.

The Beef:
Sorry..the end of that email got cut off

Yeah…we will go ahead and assume Atch aint it and I will go ahead and do it…with ZD's sister

ZouDave:
and...scene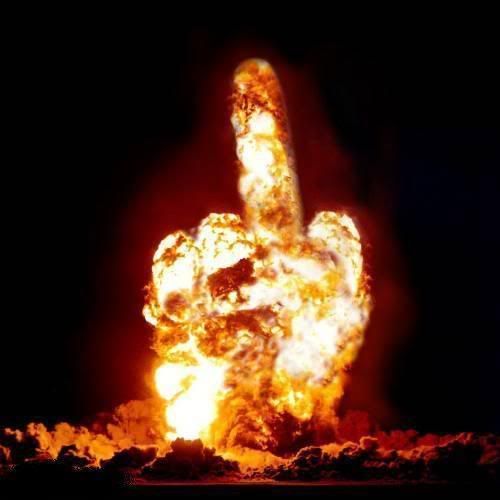 Doug:
Hold it!

How did we not talk about this:
The Beef:
Sorry…post-deadline…this will not be considered :-)

Doug:
But... but... this uniform makes Baby Jesus cry

ZouDave:
Design inspired by the B-2 Bomber at Whiteman, AFB.

Gabbert needs to change his number to 2 so we can just call him B-2.

Michael Atchison:
Those are the uniforms they wear when they defeat Magneto.

The idea of Danario with stealth defies comprehension.  The Brown Bolt goes invisible!