1 - K-State: a team that matches up well with Mizzou and could legitimately come away with victory tonight, or a team that had a ridiculously hot-shooting night (12-for-22 from 3-point range for a team that shoots 36%) at Bramlage and doesn't stand much of a chance?

2 - Mizzou has a history of beating KU in Allen Field House on years ending with 9 (seriously, look it up (pdf) --1999, 1989, 1979, 1969).  Does it happen again in 2009?

3 - I still can't decide--what's Mizzou's NCAA Tourney ceiling this year?  What round is likely their max?

4 - To football: it looks like Dave Steckel is going to be the new defensive coordinator.  Good move?

5 - And for those who pay attention...Mizzou Baseball is now off to a 1-4 start in their 9-game Arizona swing to start the season.  Cause for alarm, or just some early-season kinks that will get worked out when the team returns to Central Standard Time?
Ridiculous Matt: 1. OV-ER-RA-TED (clap clap, clap clap). But then, those are usually the teams that bite us in the ass.

2. I want to believe, but they've got too much size. We overcame that by freaking them out at home. It won't happen in their house, I'm afraid.

3. Sweet 16 has to be the reasonable one. If you want to stretch the limits of their absolute potential, Final Four. This team has no consistency but a blazing hot streak ability. That's the kind of team that can get you deep, before someone with bigs and consistency beat the crap out of you.

4. I like it, we certainly needed some change in that department.

5.ummmm ...
The Boy: 1.  I just spent a couple thousand words answering that question this morning, but in short, yes, they played over their heads the first time around, but yes, they do match up well and should give Mizzou a good game.  But when you're averaging a 26-point win at home for the season, it's hard to pick against that until it actually happens.  Mizzou wins.

2.  Here's my one reason for thinking Mizzou has a shot: as poorly as KU played in the second half as the Mizzou Arena crowd (and the Mizzou defense) got into their heads, Mizzou played even worse in the first half.  If both teams play well, this is a helluva game.  There's no way I'm picking Mizzou to win this game (hell no), but if both teams come to play, it's MUCH closer to a tossup than an MU-KU game at Allen usually is.

3.  I was going to say Sweet 16, but with the number of crazy teams that have made the Elite 8 in recent years, I guess if you're saying Sweet 16, you're just as well saying Elite 8.  So there you go.  Elite 8.  It's going to come down to matchups and how close the refs are calling a given game to determine Mizzou's ceiling, really.

4.  Obviously I've been as big a screamer of "THE DEFENSE WASN'T AS BAD AS YOU THINK" as anybody recently, but I'm not going to pretend like we couldn't use quite a bit of improvement here.  Steck seems to have the "fiery defensive coordinator" personality down pat, and I'm intrigued by what that means.  If we follow the stereotype, Mizzou's D gets faster, meaner and dumber in '09...and I say that's a good thing!

5.  I think the offense will come around, so I'm not entirely worried, but uhh...we still have yet to prove that a) we have good starting pitching beyond Gibson and b) our defense has improved even one iota, so uhh...yeah, I'm not tremendously encouraged just yet.  With two more games against Az St and two others against Oregon State (probably Gibson pitches here) and Northern Illinois, I think the bare minimum goal is a 2-2 finish to this road swing, with 3-1 being the more aggressive goal.
Doug: 1 - I think K-State has the guards that can play with and even out play the Missouri guards.  It's in the post where KSU is at a distinct disadvantage against the Tigers still.  However, if Clemente (watch out for the elbow!) and Pullen get started from behind the arc, as they did against KU, look out. 

2 - If KU didn't have 6 days to prepare for this game, I would say there would be a shot, but I think a lot has happened since Columbia and Bill Self will get this team ready over the course of the next few days.  Plus, they'll probably be watching a lot of tape from that second half.

3 - I think the second weekend is perfectly reasonable.  But, so much of far you're supposed  to go in the tournament, versus how you actually go is totally dependent upon your bracket and how it breaks.  Get the right set-up and MU could be playing in the Elite 8, get a tough draw and you're back in Missouri before the Sweet 16.  Cliche enough for ya?

4 - Whoa... I didn't know Pinkel was breaking in a new DC and OC.  I have no clue if it's a good idea, just that KU had trouble at the beginning of last season trying to break in Clint Bowen so there will probably be a learning curve.

5 - What Matt said.
The Beef: 1 - I would honestly say some of both.  kSU did a marvelous job on the offensive end of taking it right at our guards, throwing off a lot of what we did.  So while yes, their hot shooting certainly served them well, their game was very much built around going right after us.  Getting them at home obviously gives us a considerable advantage based on how we have been playing there this season, but I think kSU gives us our 2nd toughest home game of the season tonight and this one may be closer than the 9 point spread.  Mizzou really needs to start showing better in the 1st half at some point.

2 - In some words…I do not believe so.  I don't have a great reason to believe that when it comes to stats and what-not, but while I think we probably play a little better on Sunday, I think kU does as well.  And they will certainly get some calls (as all home teams typically do) and I just cannot see them turning the ball as many times as they did.

3 - If you believe we end up with a 3-4 seed (which would appear to be a pretty solid bet at this point I think), then you would have to think our max is the Sweet 16.  If we are a 4, taking on a one of the 1-seeds in the Sweet 16 likely means our end.  If we can get the 3-seed, we stand a better shot to get past a 2-seed to the Elite 8.  But I think Sweet 16 is our max and what I would like to achieve.

4 - I'm fine with it.  I think the most important thing is getting Barry Odom on to the coaching staff, and we were able to accomplish that. In the end, the off-season brought us a top-notch out-of-family addition in Henson and what would be a solid in-house addition in Odom.  I think Steckel certainly brings some fire and maybe some urgency.  As long as the team can pick up from their last outing (which was a pretty darn strong effort against Northwestern), then I am fine with it.  We have some solid returners along with some JUCO options I am excited about.

5 - I think it is early, but could show that our starting (and thus weekend conference pitching) may not be where it needs to be.  And if that is the case, it could be a long season.  But I am going to continue to bang the drum for softball…#12 baby!
ZouDave: 1 - The truth is somewhere in between.  They're a good team with guards that like to run, and we're going to force them to run, so they won't be uncomfortable.  But, the chances of them shooting lights out on the road in our house is low.  We can't play our C+ game and win tonight, but KSU pretty much has to bring their A game to beat us.
 
2 - No, but that's an awesome stat.
 
3 - It all depends on matchups.  I still think we're going to end the year ranked around #15 or so, which should give us a #4 seed, which means we're scheduled to face a #1 seed in the Sweet 16.  That's probably where we'll run into a team we can't run into submission.  Given the opportunities for upsets, maybe we'll get lucky and be in the bracket that has a #1 lose in the 2nd round and we'll get the chance to go to the Elite 8 and face a #2 seed.  I think we make it through the first weekend, but I don't really see us making it through the 2nd without a LOT of help.  We're going to be a tough out, though, and a team nobody wants to face.
 
4 - I'm fine with the move.  I know Pinkel doesn't want to shake the staff up a lot, plus I don't know that we really had room for another coach on the staff since Steckel will continue to be Linebackers Coach while being DC and Odom gets promoted to DB Coach.  I guess in most peoples' eyes it can't hurt, given that Eberflus caught almost all of the blame for last season, but I'm happy for Matt for getting a great opportunity.  We'll see what Steckel can do.  I think the players respect him, so hopefully that's a good thing.
 
5 - I don't pay attention to that.
Michael Atchison: 1 - K-State played their A+ game in Manhattan and Mizzou played its C- game.  It was over at the opening tip.  Can K-State win this game?  Absolutely.  It doesn't take much imagination to envision Pullen or Clemente catching fire while some combination of Kent/Colon/Samuels/Anderson has a solid game.  Do I think that will happen?  No.  Tigers by ten.

2 - Again, the smart money would seem to be on Kansas, but how much do you want to bet against this Tiger team?  I remember back in 1999, Kansas came into Hearnes and Ryan Robertson and Eric Chenowith finally got a win in Columbia after years of torment, and they ran over to the stands and taunted our fans (who, it's fair to point out, had probably done a little taunting themselves).  When the Tigers rolled into AFH a few weeks later, it was a foregone conclusion that the Hawks would roll.  Except Norm Stewart didn't believe that.  Brian Grawer didn't believe that.  In fact, in the days leading up to the game, Norm had the team practice walking off the court after a victory.  I don't think Mike Anderson, DeMarre Carroll and J.T. Tiller are a whole lot different that Stewart and Grawer.  They expect to win and they're not afraid to lose.  Keep in mind, if Mizzou beats K-State tonight, they're going to go into Lawrence having won 11 of 12.  They believe.  However it turns out, I expect a completely different kind of game than the one at The Norm.  Those teams were too amped up early, and it took them a long time to settle into a basketball game.  They've already felt each other out at this point, and I think it's important to note that both squads have come a long way in the past few weeks.  I don't think anyone could have imagined that both of these teams would be playing this well at this point in the season.  This is serious fun.

3 - Whenever Beef writes about this team, I feel like I'm watching the Lifetime movie about the woman who has been burned before and is afraid to take a chance on love.  Come on, Beef, embrace the possibilities!  Best case, Missouri is a two-seed.  Worst case is probably a six.  If they get a top four seed, anything becomes possible.  That seeds them into the second week, and once you're there, crazy stuff happens.  I think this is a Sweet Sixteen team.  I believe it can be more, but I know it can be less.  But I'm awfully excited to find out.

4 - It is neither good nor bad, it is simply inevitable.  It is The Pinkel Way.  And to date, The Pinkel Way has been pretty good.

5 - I don't know enough to intelligently comment on the baseball team's troubles, but I will say that one should never be alarmed at being 1-4 in February.  Was it three years ago that this team was all but dead in April and then went on the huge run?  Be concerned, but don't be alarmed.
The Beef: So your answer and my answer about our ceiling is the same…but yours is the feel-good edition?
Ridiculous Matt: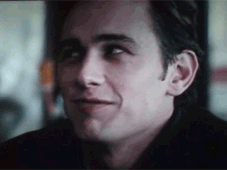 Michael Atchison: No, you think the Sweet 16 is our max and what you "would like to achieve," and I think that's where things start to get interesting.  Dare to dream!
The Beef: We both think we are a Sweet 16 team…that was my point.
Michael Atchison: I don't want to belabor it (because we're strictly opposed to belaboring here), but there's a subtle, yet important, distinction.  You think we end there.  I think we get there and then it's a crapshoot.  I think our chances improve significantly by getting to the number three line in the bracket.  And that probably means going 3-1 or better to close the regular season.

Gotta run out for a bit.  You should all feel free to mock me in my absence (not that you've ever been reluctant to mock me in my presence).
The Beef: Then I'll be honest…I somehow misunderstood your, "I think we are a Sweet 16 team" for a prediction.
rptgwb: 1. I really do think Kansas State is a good team who happens to matchup famously with Mizzou. Not only can Pullen and Clemente play are the pace we want, they actually enjoy playing at that pace. I still think Missouri wins, but credit KSU for being able to throw Missouri's style right back in the Tigers' faces.

2. Do I think Missouri has a chance? Certainly. Am I betting on it? Absolutely not. I can't see Kansas coming out flat for many lengthy stretches in the rematch.

3. I think the Elite Eight is the "everything goes perfect and Mizzou gets every bounce" ceiling, although the Sweet 16 is very much the logical ceiling.

4. I like the move. I'm certainly interested to see how Steckel's personality is reflected in the play of the defense. At this point of the offseason, I really don't think Missouri would have been able to come up with anyone special from the outside market. In promoting Steckel, we get a guy the players know and trust and someone who certainly knows how to sell the university.

5. Cause for alarm. Wasn't this offense supposed to bail out some of the pitching this year?
The Beef: And to belabor it myself…
Whenever Beef writes about this team, I feel like I'm watching the Lifetime movie about the woman who has been burned before and is afraid to take a chance on love.
This is the last thing I wrote about this team….
Men's Basketball:

Not much going on for the week, and really not much to talk about. Credit to CU for staying within shouting distance, but at this point you just need to get through games like this and Mizzou did exactly that. Loved seeing Good Leo showing up, as who knows what we might be able to do with Good Leo and all the other parts firing coming down the home stretch (not that we have had to endure too much Bad Leo of late). I feel good about Wednesday night's game only because Anderson has already displayed this year the ability to keep this team focused from game to game (like the drubbing put on at Iowa State leading up to the Big Monday game with kU, as Anderson called the ISU game "Big Saturday").

No need to overthink/type/blog it at this point. 23-4/10-2 and top 10 in the nation. I'll gladly take it, smile and enjoy.
I'm sorry that was not rosey enough for you evidently.
The Boy: So when I googled "You could cut the tension with a knife," I got this:
ZouDave:
Michael Atchison: Of course, the problem with this is that I had not previously read your new happy take on the team. If you're going to write something positive, it's not enough to post it on the Internet. You're going to have to send me an email, too. And maybe call.

Sent from my iPhone
The Boy: What, your iPhone doesn't do fax?
ZouDave: useless.
The Beef: Fax clearly are not a big part of Atch's building of an argument….

 

 

 

 

Sorry…it made me laugh to type it.
The Boy: And because we've never broken into the HILARIOUS world of fax humor...

ZouDave:
Michael Atchison: The iPhone is useless to defend against such a savage attack. I don't even know how to find the eviscerating photos of mischievous kitties.

Sent from my iPhone
rptgwb: Apple still hasn't found the right hippie music to put behind the commercial for the iFax.
(An hour later...)
Michael Atchison: I'm back but I have to leave again forthwith, but I feel compelled to note that while I was out, I discovered that Boulevard now makes an IPA (not the Double-Wide craft brew that they've had in 750 ml bottles, but a new Single-Wide in 12 ounce increments). First the basketball team is 23-4, and now this. Could life be better?
The Boy: Yes: Mizzou could be 27-4 two weeks from now.
The Beef: Let's not get ahead of ourselves...
The Boy: Just saying, technically life would be even better at 27-4 than 23-4.  Making no predictions...

Though at least you've finally embraced your calling...
The Beef: We could all die tomorrow.
Rptgwb: Atch was channeling his inner Brian Regan

"Can life get any better? I submit that it CAN NOT!"
(An hour later...)
Michael Atchison: Just seen on espn.com:

"Bucs to release Brooks, Dunn."

Apparently no word on Hall, Oates.