Intriguing game here.  It's a huge game for Mizzou, it's a huger game for ATM.  It's a trap game, it's not a trap game.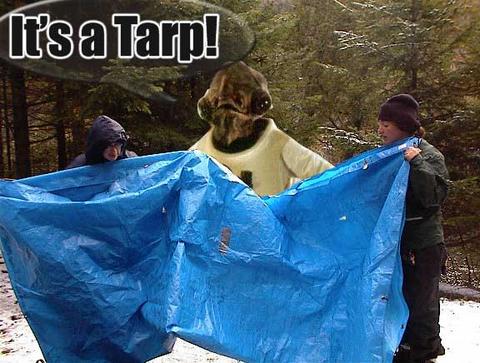 Sorry.  Had to be done.
Anyway...should be an interesting game.  It's a battle of two completely different styles of play.  I just wish I didn't have to watch 40 minutes of basketball on that horrendous tan-on-brown-on-poop-brown parquet floor.
vs Big 12
Texas A&M: 8-7

ATM
Opp

Points Per Minute

1.75
1.72
Points Per Possession (PPP)

1.08
1.06
Points Per Shot (PPS)

1.32
1.20
2-PT FG%
46.9%
48.3%
3-PT FG%
38.3%
35.3%
FT%
66.2%
70.9%
True Shooting %
54.6%
53.2%
ATM
Opp
Assists
168
198
Steals
60
93
Turnovers
202
157
Ball Control Index
(Assists + Steals) / TO
1.13
1.85
ATM
Opp
Expected Offensive Rebounds
179
181
Offensive Rebounds
193
148
Difference
+14
-33
What ATM's good at: Rebounding (offensive and defensive...moreso defensive), 3-point shooting.

What ATM's not as good at: Anything ball-handling related.  They've got 30 fewer assists than their opponents, 45 more turnovers, and 33 fewer steals.  Uh oh.  Plus, opponents shoot a little too well overall.

| | | | |
| --- | --- | --- | --- |
| Player | AdjGS* | GmSc/Min | Line |
| Josh Carter (Sr) | 15.46 | 0.50 | 14.2 PPG, 4.7 RPG, 1.7 APG, 1.0 SPG |
| Chinemelu Elonu (Jr) | 13.67 | 0.52 | 10.9 PPG, 8.4 RPG, 1.7 BPG |
| Bryan Davis (Jr) | 9.28 | 0.35 | 9.9 PPG, 6.1 RPG, 1.1 BPG, 2.7 TOPG |
| B.J. Holmes (So) | 8.73 | 0.42 | 8.9 PPG, 1.9 RPG, 1.0 APG |
| Donald Sloan (Jr) | 8.45 | 0.28 | 10.9 PPG, 3.8 RPG, 2.5 APG |
| Derrick Roland (Jr) | 6.27 | 0.23 | 6.7 PPG, 3.0 RPG, 1.9 APG |
| David Loubeau (Fr) | 3.82 | 0.28 | 4.0 PPG, 3.4 RPG |
| Nathan Walkup (So) | 1.69 | 0.17 | 2.5 PPG, 1.6 RPG |
| Dash Harris (Fr) | 1.05 | 0.08 | 1.6 PPG, 1.1 RPG, 1.9 APG |
| Andrew Darko (So) | 0.95 | 0.71 | 4 minutes |
| Bryson Graham (Sr) | 0.50 | 0.14 | 7 minutes |
| Chris Chapman (Jr) | 0.00 | 0.00 | 1 minute |
| Marshall Carrell (So) | 0.00 | 0.00 | 1 minutes |
| Shawn Schepel (So) | -0.50 | -0.50 | 2 minutes |
| Derrek Lewis (So) | -1.57 | -0.79 | 2 minutes |
* AdjGS = a take-off of the Game Score metric (definition here) accepted by a lot of basketball stat nerds.  It does the same thing my previous measure of choice did (it takes points, assists, rebounds (offensive & defensive), steals, blocks, turnovers and fouls into account to determine an individual's "score" for a given game), only the formula is more used and accepted.  The "adjustment" in Adjusted Game Score is simply matching the total game scores to the total points scored in the game, thereby redistributing the game's points scored to those who had the biggest impact on the game itself, instead of just how many balls a player put through a basket.
In a nutshell: A&M features a 9-man rotation with five main contributors averaging between 9 and 14 points per game.  They rely on size (Davis is 6'9, 240; Elonu 6'10, 235), 3-point shooting (Carter has made 40 3's in conference play, shooting 43.5%; Holmes 29 at a 47.5% clip), and getting to the line (they've shot 376 FTs in conference play; their opponents 251).  They're a physical team that attacks the basket to get open guys and favorable matchups.  If they're hot from 3-point range, this could be a VERY tough game.

But at the same time, they're extremely turnover-prone (Davis averages 2.7 TOPG, Elonu 2.4, Roland 1.8, Sloan 1.6, Harris 1.4 and Carter 1.3).  Hard to make dagger 3's if you don't get a shot off.

Another interesting thing about this team is that there's really no go-to shooter.  Yes, Carter is the highest scorer, but nobody on the team takes more than 0.34 shots per minute.  For perspective, DeMarre Carroll takes 0.39 shots per minute, Leo Lyons 0.38, and Marcus Denmon 0.41.  Carter averages 0.34, Sloan 0.33, and Holmes 0.30.  This team plays at a COMPLETELY different pace than MU.

Beware the offensive rebound.  ATM will almost certainly win the rebounding battle overall, but that's fine as long as Mizzou can limit second chances.  ATM rebounds very well as a team on the defensive glass (they don't run, so everybody stays back to rebound), but on offense it comes down to Elonu (0.14 off reb's per minute), Davis (0.11) and David Loubeau (0.15).  Block out those guys!  They don't play a major role in the offense before the shot goes up.
Keys to the Game

Pace.  In Big 12 play, Mizzou averages about 74 possessions per game.  That's a really fast clip.  Texas A&M, meanwhile, averages about 65...very much on the low end.  It's tortoise versus hare here, and whichever team can dictate the tempo, takes a huge step toward victory.

Both teams try to wear opponents out.  Mizzou does it by running and harassing and speeding opponents' brains up.  ATM does it by making opponents play defense for 25-30 seconds at a time and banging, banging, banging.  In boxing terms, Mizzou is like Muhammad Ali (float like a butterfly, sting like a bee), ATM like George Foreman (plod, hammer, drain the grease from meat).  Whoever's will wins out, wins.


The 3-pointer.  This one goes both ways.  For Mizzou, they've won in places like Stillwater and Ames because they were on fire from long-range.  If Matt Lawrence, or Marcus Denmon, or Kimmie English catches fire, Mizzou can dodge this bullet.

Moreso, however, this goes for ATM.  If you're looking to pull off a home upset, making lots of 3-balls is a very good way to do that, and if Josh Carter or Donald Sloan gets hot, Mizzou can be in serious trouble.  Nothing energizes a home crowd more than back-to-back 3's from somebody, and if ATM is going to win, they need to shoot very well from long range.


Yep, turnovers.  Every game, I try not to name this as a key, but...come on.  ATM only forces 10 turnovers a game.  Their BCI allowed has to be just about the highest in the league.  Of COURSE this is important.

Prediction
I've been making a point to fret about this game for a while.  Mizzou's coming off two huge games and doesn't have a whole lot to play for (it would be awesome to get the 2-seed and maybe earn a share of the conference title, but that's still not the highest of high-motivators), while ATM is fighting for their postseason lives.  Plus, ATM can bang and slow Missouri down.  They have the big bodies to frustrate Carroll and Lyons, and they will try to wear Mizzou's backcourt down with long possessions.  I was fully prepared to call an upset on this one just to make a point.
But then I saw ATM's BCI figures.  If you can't force Mizzou turnovers (or stop from turning the ball over yourself), then you're relying completely on your own sizzling shooting to get the job done, and while that's not an impossible strategy (it worked for K-State in Manhattan), there's almost no margin for error if you're losing the BCI battle to Mizzou.  I wanted to pick against Mizzou here, but I just can't do it.  (I never can.)  Mizzou 73, ATM 66.