The Greatest Win in Mizzou Football History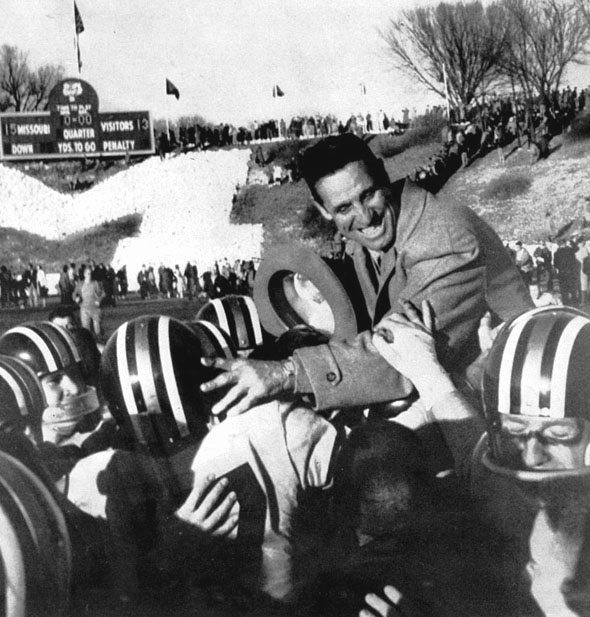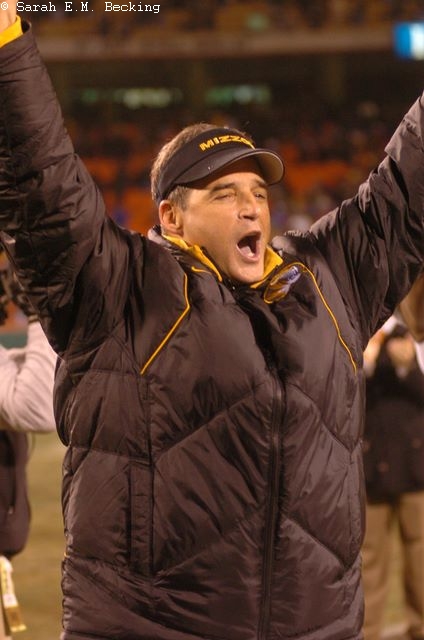 The next Rock M Nation tournament is upon us!  It's time to determine the greatest win in Mizzou history.  Defining "great" can be tricky.   It could be the most dramatic, the most exciting, or maybe the one that advanced the program the furthest.  However you define "great," vote accordingly.
The brackets are unveiled below.  There are four regions: the 2000s Region, the 1976-2000 Region, the 1963-1975 Region, and the Pre-1963 Region.  As mentioned before, they are skewed a bit toward recent events.  But that's part of the fun, right?  No seeds here--the games were "seeded" in each region from newest to oldest, with the caveat that games from the same season couldn't face off in round one.
So without further adieu, let's get rolling.  Time to unveil the Greatest Win bracket!
Greatest Win in Mizzou History Bracket

2000s Region


Up first tomorrow: 2003 MU-NU vs 2007 MU-Arkansas.  You see four games from 2007 made the region--there was just no eliminating any of them.  The region is filled out by Mizzou's first win over Nebraska in 25 years, Mizzou's first road win over Nebraska in 30 years, and two potentially unsung games from a 7-5 season (2005)...without which 2007 might have happened much differently.
1976-2000 Region


Yes, that's right, there's a gap in this bracket from 1978 to 1996.  Sounds about right.  While this region features no "asserting potential national title status" wins, it's full of a couple of fun home wins over KU, one of the most purely dramatic Mizzou games ever (OSU 1997), Mizzou's first bowl win in over 15 years (WVU 1998), and a whole bunch of mid-1970s upsets.  What's your definition of "great"?  This could be the least predictable region.
1963-1975 Region


This region encapsulates Mizzou's assertion of power through the mid- and late-1960s and their early-1970s collapse and rebirth.  Statement wins and big bowl wins abound here, including a couple of nice Bear Bryant embarrassments.  Mizzou almost positioned themselves for a national title opportunity in 1969, but there are plenty of big-time wins from one of Mizzou's most consistently successful (sans 1971) eras.
Pre-1963 Region


From the beginning of Don Faurot's tenure to the beginning of Dan Devine's, this region features Mizzou's first, true surge into national consciousness in the late-1930s, their wartime greatness, their 1950s fade, and Dan Devine's first great team.  If we were not weighting this in favor of recent events, this span of time really could have taken up half of the 32-entry bracket.  Want to know what made some of these wins so great?  Stay tuned!
Thoughts?  Biggest snub?  Darkhorse favorite?  The voting starts tomorrow.