The Greatest Win in Mizzou History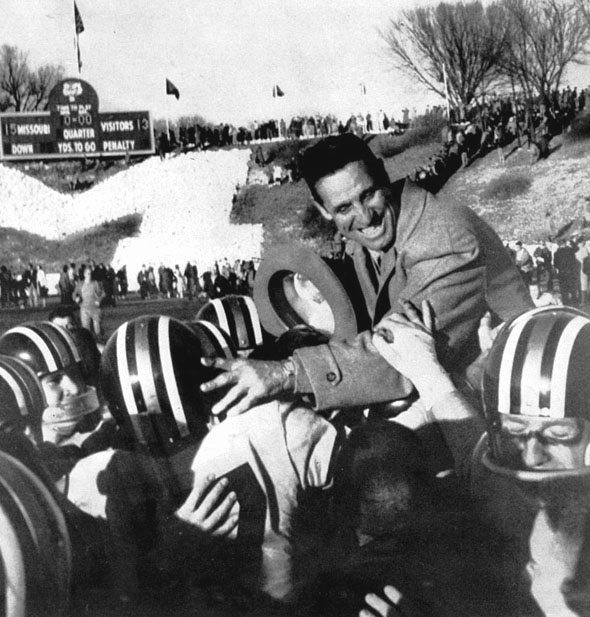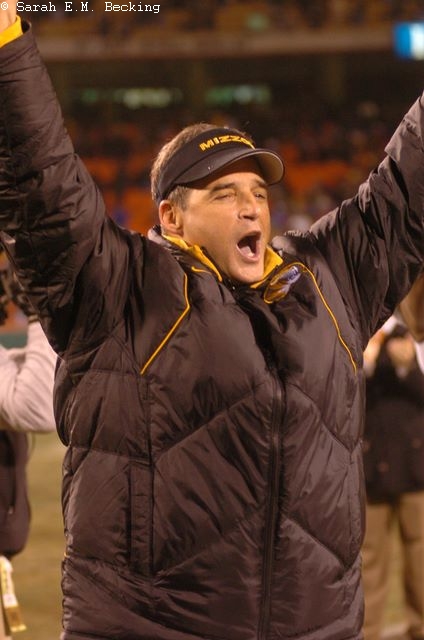 Greatest Win in Mizzou History Bracket

Twenty-eight contests down, three to go.  You have selected your final four entries in the Greatest Win in Mizzou Football History competition.  They are listed below.

At this point, we're going to flip the script a bit.  In order to avoid having the finals over the weekend, we're going to start the semifinals on Monday.  We're also going to re-seed with the semifinals pitting oldest region vs newest region in one, and the two middle regions in the other.  Stay tuned!
Greatest Win in Mizzou History: The Final Four

MONDAY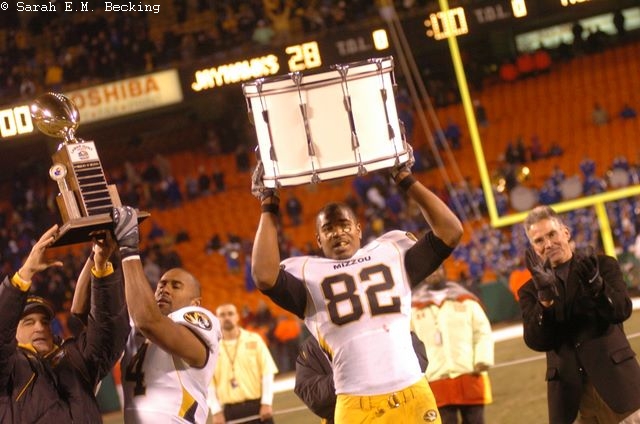 2000s Champion
Mizzou 36, Kansas 28
November 24, 2007


VS
Pre-1963 Champion
Mizzou 21, Navy 14
January 1, 1961


TUESDAY
1976-2000 Champion
Mizzou 35, Nebraska 31
November 18, 1978


VS
1963-1975 Champion
Mizzou 35, Alabama 10
December 28, 1968

--
I REALLY shouldn't point this out, but in all four wins, Mizzou was wearing gold pants.  GOLD = GREATNESS!!!!!!!1!!!11!!!