1 - It's Kansas Week!  As always, explain to me succinctly and perfectly...why oh why does Kansas have to suck so much?

2 - What's more important: skill position talent and experience, or talent and experience in the trenches (OL, DL)?  I ask because...well, Kansas very much has the former and is very questionable in the latter.

3 - Here's KU's schedule.  Give me a W-L record.

9/5 - Northern Colorado
9/12 - at UTEP
9/19 - Duke
9/26 - Southern Miss
10/10 - Iowa State
10/17 - at Colorado
10/24 - Oklahoma
10/31 - at Texas Tech
11/7 - at Kansas State
11/14 - Nebraska
11/21 - at Texas
11/28 - vs Missouri

4 - Who's in your Celebrity Five?  (You know what I'm talking about.  In case you don't, let's just say that mine includes Yvonne Strahovski and Mila Kunis.)
The Beef: 1 - I thought kansas blew and that was why it was always windy in Missouri…

2 - Oooh..tough one.  Normally I WOULD go for talent at the skill positions, but I think this year shows where I might have been wrong.  Not to say we don't have talent at the skill position, as I would certainly take DWash over any kU RB at this point, and probably Jones over their TE (who I cannot name).  But I believe Reesing may be on the run a LOT this season, and if kU cannot establish or sustain a solid running game, they may become very 1-dimensional.  Don't get me wrong, that dimension (Reesing/Briscoe/Meier) is still pretty solid, but as the season wears on, it could certainly wear on them.

3 - 9/5 - Northern Colorado - win
9/12 - at UTEP - win
9/19 – Duke - win
9/26 - Southern Miss - win
10/10 - Iowa State - win
10/17 - at Colorado – win…quite the start…
10/24 – Oklahoma - loss
10/31 - at Texas Tech  - loss
11/7 - at Kansas State - win
11/14 – Nebraska – wow…not sure where to go on this one.  Home game…will say win
11/21 - at Texas - loss
11/28 - vs Missouri - loss

8-4…pretty solid but they are going to need some contributions from some young'ns otherwise next season could be really scary for them.  Might be a good time for the Fat Man to um…well…was going to say jump ship but we all know that would push the earth out of orbit.

4 - Have to take Jessica Biel and Elisha Cuthbert.  If we go back a little bit, I was always a fan of Eliza Dushku and Gabrielle Union.  And I'll finish with an Alyssa Milano reference for a good friend of ours.
Michael Atchison: 1 - Because this is a world of balance, of good and evil, of yin and yang, and wherever there's a Missouri, there must be a Kansas.

2 - Always, always go with the lines.  It doesn't matter how good your secondary is, if there's no pass rush, they're toast.  And it doesn't matter how good your quarterback and running backs are if they are inhaling the breath of angry 285 pound men.  Dominate at the line, win games.

3 - I think they win eight games, maybe nine.  The game at Colorado will be really interesting.  Hopes go to die in Boulder.

4 - I don't know what you're talking about, but the laminated card in my wallet says Mary-Louise Parker, Padma Lakshmi, Charlize Theron, Kate Beckinsale and Rosario Dawson.
ZouDave: 1 - It's actually pretty hard to explain why kansas sucks so much.  But it's an indisputable fact.  It's like asking "Why is Mt. Everest so big?"  I don't know.  But it is.
 
2 - Well obviously a balance of the two would be ideal, or maybe just be like USC or something and have both.  But if you had to pick one, I would think you'd want to go with OL/DL simply because skill players are going to make plays now and again.  I mean, even in Mizzou's dark days we still scored TDs every now and again.  If you've got a strong offensive line, it gives that QB a little longer and defensive backs, no matter how good they are, can't cover a receiver forever, so the QB will find his receiver if he's upright for long enough.
 
3 - 9/5 - Northern Colorado - W
9/12 - at UTEP - W
9/19 - Duke - W
9/26 - Southern Miss - W
10/10 - Iowa State - W
10/17 - at Colorado - W
10/24 - Oklahoma - L
10/31 - at Texas Tech - L
11/7 - at Kansas State - W
11/14 - Nebraska - W
11/21 - at Texas - L
11/28 - vs Missouri - abstain
 
They'll either be 8-4 or 9-3.  The winner of the game on 11/28 wins the North.
 
4 - Megan Fox, Scarlet Johansen, Alizee Jacotey, Jessica Alba, and a reserve spot to fill in later as we discuss this.
Bill C.: 1 - Damn...I waited too long to answer these.  I'm not going to come up with a better answer than Dave, so I abstain.

2 - With Todd Reesing's improvisational skills, they get a little more leeway as far as how well their offensive line does...but only so much.  We know how good Reesing was against us last November, but he was average at best against Texas Tech and Texas and didn't make the plays he needed to make against South Florida.  They'll need line play to succeed, and like we've been saying this week...unless they beat OU at home or win in Lubbock, they'll need to probably go 5-0 against the North to win the division.  Can they win against NU's stout D-line and MU's stout O-line if they're only average in both departments?  Certainly possible, but it will be quite tough.

3 - A 6-1 start seems pretty obvious, but the last five games are a complete mystery.  They probably won't win in Lubbock, and they definitely won't win in Austin, but...K-State?  Nebraska?  Missouri?  Right now I'm anti-jinxing them by saying they win all three, but that's a lot to ask.

So what did I just pick...9-3?  Guess so.

4 - Yvonne Strahovski, Mila Kunis, Jenny Lewis, Kristen Bell, and a second vote for Mary-Louise Parker.

This entire list (other than the first one) will probably change in the next five minutes.
rptgwb: 1. Because Kendial Lawrence wills it so. [/ghtd36]

2. Offensively, I'm not sure you can make the distinction. I think if you have at least a  mediocre running back, a dominating line can carry you. But if you have a dominating line and the running back still can't accomplish anything and your quarterback plays like Jarrett Lee, there's something to be said for skill positions.

3. 9-3

4. Minka Kelly, Rachel Bilson, Rachel McAdams, Kaley Cuoco, ZouDave's sister (it had to be done)
Michael Atchison: I almost went with Jenny Lewis.  Rise up with fists!
ZouDave: I will now add my 5th name as Minka Kelly.   Mmmmm....
 
And why in the hell have none of us provided pictures yet?

Bill C.: Ahh, yes, another Megan Fox picture.  Guaranteed to score us about another 1,000 misguided hits from google.
ZouDave: not to steer this away from girls with naughty bits, but being that this is kansas week....
The Beef: Fair enough

rptgwb: For the sake of not flooding our reader's RSS feeds with material sure to cost them their jobs, I resubmit my list as hyperlinky goodness (SFW, although probably not encouraged):

1. Minka Kelly -- Far and away at number 1
2. Rachel Bilson
3. Rachel McAdams
4. Kaley Cuoco

And I guess I never declared a No. 5. I'll reach into the "underrated because she got hotter as the show progressed" pile and go with Scrubs' Sarah Chalke


Kansas' submission for its celebrity five includes Todd Reesing in drag at No. 1 and Rosanne Barr at picks 2-5.
Michael Atchison: Jessica doesn't seem like she's that into you.
Bill C.: Now seems like as good a time as any to introduce the latest reason why the internet is the greatest invention in the history of the world.  Introducing the squirrelizer.
I'm not even going to tell you how long I giggled at this picture.
Michael Atchison: Remember when Sarah Chalke used to look like this?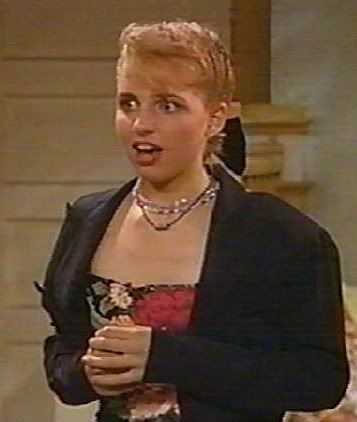 ZouDave: dammit Atch, I can't tell if you're being serious or not.  But that's Alicia Goranson.  Sarah Chalke replaced her for the last 2 or 3 seasons of "Roseanne".
 
If you were just attempting to be funny...I would say "well done" but I totally missed it.
The Beef: You mean something like this?
Michael Atchison:

Bill C.:
And to merge memes...

Michael Atchison: Yes, that was an attempt to be funny.  One character, two actresses, yuk yuk.

I just tried to squirrelize the photo to redeem my effort at humor, but the worldwide squirrelizing phenomenon must be overwhelming the thing.
Bill C.: Yeah, this poor server is getting SLAMMED...am trying to save all of the pics we've done on RMN so we can access them...because...you know...they're too important not to load correctly...
ghtd36: Well, this was a pleasant e-mail exchange to get this morning.

1- Kansas sucks because that's the way Neftali Feliz (or, as most people call him, God) intended.

And before we get into a big debate over how Neftali Feliz can be God while Kendial Lawrence is God as well, keep in mind that when it comes to sport, I'm a polytheist.

2- Honestly, I think you can roll with an inexperienced offensive line if you've got a talented quarterback like Todd Reesing. He can make his own plays and make up for any deficiencies in the front. And yeah, I know, I just said something nice about Kansas. I need a shower.

3- OK, sure wins against Northern Colorado, @UTEP, Duke, Southern Miss, Iowa State, @KState. Sure losses to Oklahoma, @ Texas Tech, and @ Texas. Tossups are @ Colorado, Nebraska and Mizzou. So, 9-3 at best, 6-6 at worst...let's go with 8-4.

4- I've always tried to keep my Top Five full of underrated beauties.

Larisa Oleynik

Nelly Furtado

Olivia Munn

Halle Berry (not underrated; just too gorgeous to leave off the list)

Rachel McAdams (ditto)
The Beef: Eh…one last one…who can forget that crazy-ass softball player and her flying dog?

Bill C.: For the artistically inclined...

I've got to stop.  I could do this all day.
ZouDave: that's what she said?
The Beef: You have angered his brother with all the attention….

ghtd36: Rock M Nation: Sweet Merciful Brian Coulter, Can Football Season Just Freakin' Get Here?
Doug: 1 - Do we have to go through this every year?

2 - Would I love to be dominate at every position on the field? Absolutely, but if you're telling me I can only get one, I'll take the skill positions any day. Plus, remember last year? Missouri had over half of it's offensive line returning, and all the starters were juniors or seniors, and on the front 7 of the defense there was a returning starter at every position on the two-deep except for one position. Now, who would you have taken last year? Kansas destroyed both sides of the ball for an entire half, and the two teams exchanged punts in the second half. So, yeah, a solid line on either side of the ball is important, but we're not talking about 32 teams filled with the best athletes in the world like the NFL, think about how much dilution of talent there is across Division I football. You're not going to be stacked in every position, or on every unit, but I know where KU has a distinct advantage, and that may just be enough.

3 - 10 - 2, but I can certainly see them falling to every single South team on the schedule. I honestly have no idea was Tech is like, so if that game were in Lawrence, I would expect KU to win, on the road... I have illusions of grandeur.

4 - Yvonne Strahovski, Amy Adams, Christina Hendricks... and I'll leave the last two spots open. Don't want to limit my options.
Bill C.: Answers for Doug:

1. Yes.

4. You have no options.
ZouDave: I think you should go ahead and fill in his other 2 spots for him when you post this.  I would suggest:
 
Jake Gyllenhall
Zack Effron
 
Would make it a lot funnier.  Of course, lots of things are funnier than Doug.
Doug: Don't mix your list up with mine.
ZouDave: see?  Totally unfunny.