This one got completely out of control.  I apologize to those with sensitive eyes and/or souls.  WE'RE BACK, BABY.
1 - It's K-State Week!  Obvious question: what exactly is K-State's ceiling in Bill Snyder's second go-round?  Another Big 12 title?  Another Big 12 North title?  Seven wins?  Less?

2 - What's the first memory that pops into your head regarding Bill Snyder's first go-round?

3 - As always, here's the KSU schedule.  Give me a no-thought W-L record.

9/5 - UMass
9/12 - at (AT!) UL-Lafayette
9/19 - at UCLA
9/26 - Tennessee Tech
10/3 - vs Iowa State
10/10 - at Texas Tech
10/17 - Texas A&M
10/24 - Colorado
10/31 - at Oklahoma
11/7 - Kansas
11/14 - Missouri
11/21 - at Nebraska

4 - This week's pop culture question: if you only got to go to one concert for the rest of your life, whose would it be?
The Beef: 1 - A bowl game…maybe.  Look, I have nothing but respect for what he did in his first go-round.  It was one of the great coaching jobs of all time.  But I just don't get it right now.  When Snyder left, he departed after a sub .500 season.  Prince showed up and took that talent to a better record the following season.  Now, because he was not able to recruit, the cupboard emptied on him and the team was what it was last season.  Now, they lost their best offensive player and brought back a guy who was under .500 the last time out.  They have a team LITTERED with seniors and are expecting a guy who was pretty straight-forward about not liking the recruiting game (and losing at it towards the end) and expect him to take a team from what they were last year to something better?  What happens next year when the 30+ seniors leave?  If they plan to give him 4+ years, will he even be around for them?  In the end, I have no pull or desire to want to believe he will do well…but I just don't see it.  I don't think there is enough talent on the field for him to get them to a bowl this season, and then he is going to have such turnover it will take him 2-3 years to replenish the squad and…well…then he is 77 and k-State will have been without a bowl for half a decade (or more) and kU and MU will only have further cemented their status in the area.

2 - Like it says above…I respect it.  He figured out a way to build a program from absolute scratch.  However, this time around, the world and landscape are different and he is 15 years older.

3 - 9/5 – Umass - win
9/12 - at (AT!) UL-Lafayette -win
9/19 - at UCLA - loss
9/26 - Tennessee Tech - win
10/3 - at Iowa State - loss
10/10 - at Texas Tech - loss
10/17 - Texas A&M - win
10/24 – Colorado- loss
10/31 - at Oklahoma- loss
11/7 – Kansas - loss
11/14 – Missouri - loss
11/21 - at Nebraska  - loss

Pretty murderous stretch there at the end.  I waffled a bit on at ISU.  Even if I give them that game, that still only gets them to 5 and I waffled a hair on aTm as well.  CU at home would have to be #6 I guess.

4 - I may only go to about one concert every two or three years, so this one is not really in my wheel house.  However, I imagine Bill C. and Atch will rattle off names of bands I have never heard of at this point, so have at it.  If I was forced to answer, I guess I'd say Springsteen just because I've not seen him and always heard good things. 
Doug: 1 - I think the ceiling this year is 5 to 7 wins. Sure, there is probably more talent at K-State now then when Snyder took over, but there's more talent across the division, across the league, hell, across the country. The lack of which, during his first run, Snyder could easily succeed against. For however long he stays at KSU, the overall ceiling will probably be in the 8 win territory. Let's not forget how terrible he was during his last two seasons.

2 - Just how nutty he was. I get that you have to be driven to be successful as a CEO, head coach, etc. But, he took it to an almost unhealthy level. Sure, he won K-State a Big 12 title, but he was a ruthless individual.

3 - I think they go 3 and 1 in the non-con, but I can absolutely see them losing to Iowa State, especially on the road, so an over-all record of: 3 and 9.

4 - Jonas Brothers. No, actually, I just so O.A.R. in concert and they were really good and have a pretty big music library. So, either them or Sister Hazel.
Michael Atchison: 1 - I think seven wins this season would be a minor miracle, but we've seen minor miracles in this league.  Are we talking this year, though, or the ceiling for the entire Snyder Regime, mach 2?  I think my answer is more or less the same.  I don't think the Second Coming is going to last very long (how old is he exactly?), and I think that perception – along with the rise of Missouri and Kansas – is going to make it harder to recruit and win.  In other words, I can't imagine that he'll reach the same heights he hit before.

2 - Really, it's two memories: the crushing loss to A&M, and the stunning win over Oklahoma, both in the league title game.  The fact that KSU was in a position for either of those things to happen really is a testament to the man.  I know that a lot of folks on this panel aren't old enough to remember, but Kansas State was perennially, cataclysmically bad.

3 - 5-7.

4 - I assume I don't have a time machine (I can't see the Stones in 1972 or Springsteen in 1978; if I have that choice, I'll take Bruce in '78).  For the present day, give me The Hold Steady with The Gaslight Anthem opening.
The Beef: I want to thank you for not making me out to be a liar, as I have no idea who the people are you want to see in concert
Bill C.: Dude...The Hold Steady has been mentioned in roundtables at least 10 times now.  Sheesh.  Bob Bummer doesn't pay attention to music nerds...*sniff*...
ghtd36: Party: started.

1- Perhaps I'm in the minority, but K-State is in trouble of becoming a non-factor in the Big XII. Kansas has passed them in recruiting the state, and Bill Snyder may not be enough to change that. The ceiling is 9 wins and backing into a North title. There is no floor.

2- Him leaving, to be honest.

3- Sure wins: UMass, @ULL, Tennessee Tech, @ISU, and A&M. Sure losses: @UCLA, @Tech, @OU, and @Nebraska. Tossups: Colorado, Mizzou and KU. So, 8-4 at best, 5-7 at worst, and I'm honestly leaning closer to 6-6 than 7-5.

4- Probably not a sexy choice, but i'll go with a Ben Folds Five reunion concert.

Sent from my iPhone. Please excuse the brevity.
The Beef: At least 10 times now?  In 86 rounds tables?  Really?
Doug: That's a higher rate than jokes about Beefback Mountain.
Bill C.: Okay, five.  Definitely at least five.  Or four.  MULTIPLE TIMES
ZouDave: 1 - You talking overall or are you talking this year?  You're probably talking overall, so I'll have to say there's just no telling.  The man did an amazing thing there before, but the climate of the game has changed so much since he first took over the program that he's not going to be able to do it the same way.  That said, his presence gives them immediate credibility that Prince could never give them which should mean a boost in recruiting.  Plus, we know Snyder is a good coach which can only help them tactically.
 
So knowing all of that, I still have to profess my doubts that Snyder can really make it back to where KSU once was.  The climate of the game has changed since he did it before.  Not only are the rules different, but now instead of really just competing against Nebraska and occasionally Colorado for North supremacy he's got a Missouri program that is on nothing but an upward trend and a kansas program that has broken through their own ceiling a couple of times recently, and they still have Nebraska to deal with though they're not half the program they used to be.
 
To make a long answer end, Snyder's ceiling is probably about what Larry Smith's was.  Good, competitive, can put some upset bids together, but long-term this isn't going that far and KSU fans just have to hope that Snyder leaves them in better hands the next time he leaves.
 
2 - Big XII Championship 2003.  I wasn't at all surprised when I saw the score of that game, but I was over-freaking-whelmed at which team had the higher number.  Oklahoma was being touted as possibly the greatest college team of our era leading up to that game, and they got absolutely undressed on the national stage.  There's no way KSU's talent made that happen; it was Snyder's coaching.
 
3 - 9/5 - UMass - W
9/12 - at (AT!) UL-Lafayette - W
9/19 - at UCLA - L
9/26 - Tennessee Tech - W
10/3 - at Iowa State - W
10/10 - at Texas Tech - L
10/17 - Texas A&M - W
10/24 - Colorado - W
10/31 - at Oklahoma - L
11/7 - Kansas - L
11/14 - Missouri - L
11/21 - at Nebraska - L
 
Apparently I think they're good enough for 6-6.  They'll be going bowling.  Manhatter will be unbearable.
 
4 - Ugh.  I'm not a concert goer and I'm not near the music fan most of the rest of you are.  In fact, here's a list of concerts I've ever been to:
 
Michael Jackson Victory Tour, 1984
Air Supply (twice) at the free Friday Night Concerts at Crown Center (1991 and 1992)
Blackhawk, Little Texas and Tim McGraw at the Hearnes Center, 1995
Metallica "Load" tour at Kemper Arena, 1997
Blue Man Group "How to Be a Megastar 2.1" at Kemper Arena, 2007
Van Halen's tour at Sprint Center, 2007
 
So yeah, not much of a history there.  And honestly, I'd have to say if I could only go to one for the rest of my life, I'm going to see Blue Man Group over and over.  Freaking love those guys.
Michael Atchison: I was on stage with the Blue Man Group in New York in 1994, stuffed inside a small wooden box with my head encased in jello.

And the one act Dave has seen multiple times is . . . Air Supply?  That's too good.
Bill C.: 1 - I like the Larry Smith bit.  That's probably about right.  I think Snyder will see a little bit of a 1-2 year recruiting bump, and that will help him out, but yeah...the environment's much different these days.  I do see him being able to produce at least a couple of 8-win seasons, and if he can get there then hand off the job to his favorite young assistant, that would probably be good.  But I just don't see how he's going to rack up the depth of talent that he had from about 1996 to 2003 with KU and MU siphoning off a bunch of the recruits that he used to be able to count on getting.

2 - 66-0.  Still can't believe I actually attended that game.  Still can't believe I got a parking ticket while I was watching my team get violated in every conceivable orifice.

3 - With that easy non-con slate, I definitely can see six wins here.  I would actually try to talk up UL-Lafayette as a potential upset, but they lost pretty much every good player from the team that almost beat KSU last year.  If KSU goes 3-1 in conference, they can certainly find three wins on that schedule.  You know how I think about CU, so obviously I'm counting that as a win.  And they should be able to take out ATM at home too...which leaves them six games to find one win.

4 - Honestly, if I could only see one more concert (sans time machine), I'd probably fall back on the band that got me into so many other bands--Dave Matthews Band.  Without them, I wouldn't have become obsessed with about 17 different bands with which I've been obsessed at some point in the last decade.
Michael Atchison: What Bill C means to say is that we've exchanged many, many e-mails about The Hold Steady.  Word is that their show a couple of weeks ago at the Starland Ballroom in Baltimore was titanic.
The Beef: The one I have seen the 2nd most….and never having paid to see them….The Beach Boys…one time even included John Stamos on drums.
Bill C.: Hells yeah...saw the Beach Boys twice (and Jimmy Buffett once--my mom was outraged that my dad hadn't warned her that the entire crowd would be singing along to "Why Don't We Get Drunk"...I was 8) at All Sports Stadium in Oklahoma City in the '80s.  It ruled.
ZouDave: to be fair, I've seen Blue Man on stage in Chicago, New York and Vegas as well.  I've seen them more than any other band.  But, the stage shows aren't really "concerts".  If you want to count them, though, I saw them in Vegas in '05, New York in '05, and Chicago in '06.  Perhaps they *are* the only concert I will see for the rest of my life.
(15 minutes later...)
The Beef: So..in waiting for people on my team to get me information for a report I have due later today, I took a quick, control-F, stroll down memory lane.  And it turns out, the Roundtables have certainly grown over the past 90 weeks or so (there have been 86, but we took a month off last year in May).  We have discussed the rebirth of CU football already.  We have added and subtracted participants (though it was the same guy)  And The Hold Steady have in fact been mentioned….once.  April 8th of this year.  Or…you know…multiple times.
The Beef: Here's my thing on the Larry Smith thing.  He took over a program which was pretty terrible, and it took him three full seasons to get them to the bowl in 1997.  Snyder is older and the landscaped has certainly changed around him.  He may certainly see a recruiting bump this year, but in what geographic area?  And I'm sorry…only two people can keep fooling recruits about how they are going to be there to see them finish their careers, and Snyder is not Bowden or Paterno.
ZouDave: While true, KSU is not as far down right now as Mizzou was in 1994.  We were pretty far down.  KSU was in a bowl game in 2006, after all, and though they lost Freeman to the draft they do still have some pretty good athletes on offense.  Their defense isn't great, but it's not as bad as CU or aTm, which are teams I expect KSU to beat.

Another difference between 2009 and 1994 is the number of bowl games available and how easy it is to become eligible.  A mere 6-6 record, with one of those wins being against a 1AA team, and you're in.  I don't think anyone could have taken our 1994 team to a bowl, but I think in today's college football landscape that Mizzou's 1996 team probably would be a lot like KSU's 2009 team.  It's not great by any stretch, but it's at least not laughably bad.  They're not going to beat anyone they really shouldn't beat, but their schedule is not loaded with those teams.  There's 3 wins for sure in the non-con, if you ask me (which Bill C did), so like he said they just need to find 3 more wins in 8 games.  I've already said I expect them to beat CU and aTm, so that leaves ISU that just have no faith in at all.  I think KSU can do it.

The biggest reason I dropped Larry Smith as a comparison was that Smith's ceiling was 8-4.  We were damn close to better than 8-4, but that's the reality since that's the best record we ever had under him.  And while we were competing for a potential North title in 1998 (beat KSU in Columbia that year and we're North champs) we didn't have enough to win it.  Who's to say Snyder doesn't have a team like that in 2011 that beats up a still-weak ISU and CU, is able to overcome the still rebuilding jayhawks of that year, surprises Nebraska in Lincoln and gets (presumably) the big boy of the division that year in Missouri at home?  It's almost what we did in 1998 (sans beating Nebraska in Lincoln, thank you very much Dausman).
The Beef: Well, to that end I see a team that has NOT made a bowl the past couple of years who just lost a 1st round draft pick at the most important position on the field…that does not give me a lot of hope for their future, no matter who coaches them.  I also have a tough time wrapping my head around the idea that Prince took Snyder's recruits to a bowl game in his first year, but then could not sustain anything in recruiting.  How do we now expect Snyder to take Prince's recruits to a bowl when he could not do the same with his own not more than a few years ago?  And trust me…this is NOT me saying Prince was a better coach or better ANYTHING than Snyder…and if you want to use the "Snyder was tired and needed a break" reason, then fine…but I just don't think this ends well for kSU when all is said and done.
ZouDave: If I had to put money on it, I'd say this isn't going to go well for KSU either and that it will be a failed attempt to save the program.
 
But...as far as a ceiling goes, I think that's it.  And if I'm right, it's sad for them to know the best they can do is hope to compete with Mizzou, kansas and Nebraska.
The Beef: I will finish with I think if he keeps his current energy level for 5 years (which I strongly doubt), then I think he could get them back to a bowl game in 2011 or 2012 (depending on OOC schedule, and last I knew, I think kSU was working to upgrade theirs over what Snyder was accustomed to)  I can't see eight though…not the way things are currently (even given my lack of faith in Hawkins and Pelini and my lack of knowledge about Rhodes)
ZouDave: well at least we share a lack of faith in Hawkins and Pelini.  Can you share a lack of something?
The Beef: I believe we share a lack of a healthy fitness level…does that count?
ZouDave:
ghtd36: Actually, I'd like to change my choice of concert to Zack Attack.
The Beef: I can totally see you rocking out to "Friends Forever"
ZouDave: Is that this guy?
Bill C.: Back from a meeting, and...

TWICE.  MULTIPLE TIMES.  FROMWAYDOWNTOWNBANG.
The Beef: Further proof the world revolves only around you…
Bill C.: Hey, it's okay to admit that you were wrong...I won't hold it against you.

Me right now:
ghtd36: Boom. Roasted.
ZouDave:
The Beef: Right…because "at least 10 times" was reduced to two…one of which being from an old site…and I am the one who got served…uh huh
ZouDave: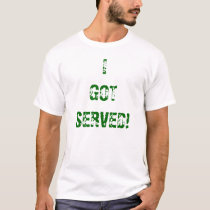 Bill C.: It was your own mistake.  "And The Hold Steady have in fact been mentioned….once.  April 8th of this year.  Or…you know…multiple times."  Say "Or...you know...ten times" and I wouldn't have had a comeback.
Michael Atchison: Wow, that was actually a decent roundtable to read.  When did it all go wrong?
Bill C.: I think we ran out of things to say around February 2008, and now we're just staying together for the kids.
ZouDave: about the time you mentioned Captain Geech and the Shrimp Shack Shooters or whatever the hell band you guys have talked about "multiple" times.
ghtd36: I blame Obama. It's the fashionable thing to do these days, and I'm nothing if not fashionable.

Also, what's a battle?
rptgwb: Damn, you guys are getting after it this morning.

1 - I agree with ghtd. You can always back into a North title. Would I bet on it? Probably not. Is it out of the spectrum of possibility? I don't think so.

2 - Watching in stunned disbelief as his 2003 squad ran all over Oklahoma in Kansas City.

3 - Either 5-7 or 6-6. The big swing game for me is the Colorado game in Manhattan.

4 - It's got to be El Mudo just for the sake of this song, right?
ZouDave: simply one of the finest songs out there, especially as sung by James William Bottomtooth
Bill C.: Wow...if it's true that there's comedy in repetition, then...well...that has to be about the funniest thing ever created.  Otherwise...
The Beef: I hate to potentially derail this Roundtable BACK to football (re-rail?), but do we need to discuss/refute Missouri's status as a "power" program?
ZouDave: Well it's obviously all a question of defining "power program".  Some people (read:  Nebraska fans) are only going to want to define a power program through history, titles, attendance, etc.  Others (read:  kansas fans) are only going to want to define a power program through their most recent seasons, the high-water mark of those seasons, and maybe even throw in a "more with less" comment.  (oh, and then there's those that will only define a "power program" by you being in the SEC.)
 
Missouri is, of course, really right in the middle of those two.  We don't have anything that competes with Nebraska's history, but under our current coach (which seems like a perfectly relevant timeline since he's been here basically this entire decade) we've been a better program than Nebraska.  We don't have the specific high-water mark that kansas has (Orange Bowl victory) and our coach is .500 against them, but we've never finished behind them in the standings in that same stretch.
 
So given what ESPN was doing yesterday, in basically trying to define what the upper 1/3 of college football really is, can you at all argue that Missouri belongs in that upper 1/3?  We've won 30 games in 3 seasons.  We've been to bowl games 5 times in the last 6 years, winning 3 of them.  We've won our division twice and finished 2nd twice under our current coach, who is entering his 9th year and basically has a lifetime contract at this point.  We're on TV almost every single week, in a conference that has a TERRIBLE TV deal and we're not in Texas.  We had a QB leave college as the all-time leading rusher at his position (a spot he has since lost, but it doesn't take away the fact that he went out on the top of that list).  We've had multiple players drafted into the NFL in the last few seasons; seasons that are the result of our current coaches hard work and success paying off, as opposed to his first few years here when we didn't have players getting drafted because the good players were still in the program.  We've had a Heisman finalist.  We've had 3 players be 1st-Team Consensus All-Americans (4, really, if you'll count Maclin for the 2 times he did it).  What about us isn't a Power Program?

I'm not going to say we should be in the top 10, but leaving Missouri out of the Top 40 would have been a complete and utter insult.
The Beef: Well said ZD.
ghtd36: being from Texas and having a kickass band perform at halftime = POWER!

aTm should feel incredibly fortunate to even be mentioned in this group.  It means they haven't been dealt as irrelevant yet.  But look how close they are.  Colorado didn't make this list.  KSU didn't make this list.  Each of those teams could argue their spot in place of aTm.

I think the Aggies think they're Notre Dame.  And they're not.  We're not really even sure why Notre Dame is still Notre Dame, but they for whatever reason are.  Your facilities and history don't mean a damn thing if you're not producing results.
ghtd36: Texas A&M deciding which programs qualify as a "power program" is like [REDACTED] judging a [REDACTED] contest.
ZouDave:

Bill C.:
The Beef:
Michael Atchison: A definite candidate for judicious editing.
ghtd36: Oh please. It's been almost 13 years, and this is a roundtable that frequently praises a certain adult film star.

And don't act like you didn't at least start to giggle.
ZouDave: Jenna Haze's ability to perform DVDA has no bearing on the statute of limitations on [REDACTED] jokes.
ghtd36: Fine, cut it.
ZouDave: That's what she said?
The Beef: I am not going to lie…I had to look up what that was an acronym for…and I've been fired…
ghtd36: Here, I'll even replace the joke.

Texas A&M deciding which programs qualify as a "power program" is like Mark Mangino judging "The Biggest Loser."
The Beef: HEY OH!!

ZouDave: Roundtables:  Enter At Your Own Risk
Doug: Wow... just... wow.
rptgwb: Come on, [REDACTED] jokes have to be funny by now.
ZouDave: for the record I never said it wasn't funny.  I just said it was inappropriate.
ghtd36: Good. Then it's decided. Replace the [REDACTED] joke with the Mangino joke, followed by Ed Mcmahon.
ZouDave: dammit, now we're going to have to try harder to get a DVDA reference back into this thing.
The Beef: She does not have to try hard for a DVDA evidently…now that I know what it is
ghtd36: Re-routing the conversation...

Is anyone else super-fired-up for "Inglorious Basterds"?
ZouDave: my work here may be done.
Michael Atchison: Not looking it up.  NOT looking it up.
ZouDave: you're so looking it up.
The Beef: Not if he knows what it good for him
Michael Atchison: I am really, really, very, so very not looking it up.
ZouDave: oh you will.  Maybe not today, and maybe not tomorrow, but someday you'll be on a public computer that can't be traced back to you and you'll remember this moment and you'll think "it can't really be that bad, what the hell was that derelict talking about?"  And you'll google it.

And you'll be changed.
Bill C.: This is also a return to the good old roundtables of yore, when it took me an hour and a half to paste everything into the post...
The Beef: And arrested...
ZouDave: depends on the state
Doug: Yeah, if it's Colorado, he'll be fine.
ghtd36: Sweet God, Atch, don't do it. God, don't do it.

/definitely Googled it on his iPhone
Michael Atchison: Really, there's no risk that I'll ever do it.  I've already deleted the messages and forgotten the acronym.
ZouDave: DVDA DVDA DVDA DVDA DVDA DVDA DVDA DVDA DVDA DVDA DVDA DVDA DVDA DVDA DVDA DVDA DVDA DVDA DVDA DVDA DVDA DVDA DVDA DVDA DVDA DVDA DVDA DVDA DVDA DVDA DVDA DVDA DVDA DVDA DVDA DVDA DVDA DVDA DVDA DVDA DVDA DVDA DVDA DVDA DVDA DVDA DVDA DVDA DVDA DVDA DVDA DVDA DVDA DVDA DVDA DVDA DVDA DVDA DVDA DVDA DVDA DVDA DVDA DVDA DVDA DVDA DVDA DVDA DVDA DVDA DVDA DVDA DVDA DVDA DVDA DVDA DVDA DVDA DVDA DVDA DVDA DVDA DVDA DVDA
Michael Atchison: Messages from this sender have been blocked by recipient.