1 - WOOOOOOOOOOOOO!!!! GAME WEEEK!!!!!!  Not that any of us remember our predictions a couple of months back during the first Illinois Week, but have your perceptions (of either Missouri or Illinois) changed in the last month of practice reports?  (Or in Doug's case, Kansas or Northern Colorado, ahem)

2 - Who ends up having the better season this year, Missouri or Illinois?  (Or in Doug's case, Kansas or Northern Colorado, ahem.)

3 - Pick 'em!

Georgia at Oklahoma State
BYU vs Oklahoma
Baylor at Wake Forest
Colorado State at Colorado
Florida Atlantic at Nebraska
UL-Monroe at Texas
New Mexico at Texas A&M
North Dakota at Texas Tech
North Dakota State at Iowa State
Directional Mountain State at Kansas
Chronic Fatigue University at Kansas State

And of course...
Illinois vs Missouri

4 - The other type of season starts soon: TV season.  Which show are you most looking forward to kicking back up again here in the next month or two (or, if it's a "starts in January" show, four months)?
The Beef: 1 - I think Mizzou is in a little better shape than I thought we would be, given the strong summer Blaine Gabbert had along with the maturation of Wes Kemp.  I like the depth we have across the entire offense (QB notwithstanding) and I like the battles we had on defense.  As for Illinois, I think their offense is where I figured it would be, though I believe they have lost some depth on defense.  In the end, I still have to take GP over Zook as a coach (since he has not lost to him) and given how we ran all over them last season, I still see no reason why this game will be different.  I think it will be a little lower scoring than in years past (of course, I cant even remember how many points were scored last year), but I still see us coming out on top.

2 - Having no idea who else Illinois plays this season, I will say I think both end up in bowl games, but Mizzou wins more games on the season.

3 - Georgia at Oklahoma State – UGA, as Okie State had a tough time with injuries and dismissals this week
BYU vs Oklahoma - OU
Baylor at Wake Forest – Wake…BU needs to win one of these for me to pick them
Colorado State at Colorado – Oy..ugly…CU
Florida Atlantic at Nebraska - NU
UL-Monroe at Texas - UT
New Mexico at Texas A&M - aTm
North Dakota at Texas Tech - TTech
North Dakota State at Iowa State – ISU, and seriously?  The Big XII is playing BOTH schools from ND in the same week?
Directional Mountain State at Kansas - kU
Chronic Fatigue University at Kansas State - kSU


Illinois vs Missouri - I think Mizzou wins this game by a 31-24 score where Illinois scores late and Mizzou needs to recover an onside kick to ice it.

4 - I think I am a January TV guy.  Not sure when "Chuck" is coming back, but I will be watching that, "24" and "Lost".  Can't really think of anything for the fall…
Michael Atchison: 1 - I haven't read an Illinois practice report, so I can't help you there.  Missouri though seems to be about what I expected them to be through camp, and I'm pleased that the Tigers seem to be pretty stable despite all the turnover.

2 - Since Missouri is going to win the national championship, Missouri.

3 - Georgia at Oklahoma State  Pokes by three
BYU vs Oklahoma  Sooners by 24
Baylor at Wake Forest  Wake by a nose
Colorado State at Colorado CU at the very end
Florida Atlantic at Nebraska  Huskers by 28
UL-Monroe at Texas  Texas by a margin bigger than Texas itself
New Mexico at Texas A&M  A&M by the skin of its teeth
North Dakota at Texas Tech  Tech by 40
North Dakota State at Iowa State  Clones by 20
Directional Mountain State at Kansas  Mountains are tough, but Kansas by 27
Chronic Fatigue University at Kansas State Chronic Fatigue in a walkover.

Illinois vs Missouri  Tigers by six

4 - Honestly, there's not a single prime time show that I watch religiously.  I try for a while with 30 Rock and The Office but I always end up getting derailed.
rpgtwb: Terminator cat is excited for game week:
1. I really didn't expect Gabbert to command the offense the way he has. I remain a little bit concerned about the consistency of the receiving corps, but all the developments we've heard about the offense are extremely encouraging. The downside of that is any improvement we're hearing is at the fault of the Missouri defense, which reportedly had its moments as well, especially at defensive end.

2. Oooh... Can I call a push here? The schedule -- ignoring a brutal stretch of Ohio State and Penn State on back-to-back weeks IN WEEKS THREE AND FOUR -- sets up pretty nicely for Illinois. 8-4 is very much in the realm of possibility, just like it is for Missouri.

3. Picks!
Okie State over UGA - I think this game is Georgia's in Athens, but as much as I try to talk myself into UGA, that's a good number of important new guys seeing time against a tough team in a road opener.
Oklahoma over BYU - BYU is good, but not that good.
Baylor over Wake Forest - Hot Tub burns Wake.
Colorado over Colorado State - Buffs seemed to play some of their best ball against CSU
Nebraska over Florida Atlantic - FAU is a decent football team, but NU gets job done in business-like manner
Texas over UL-Monroe - Yep.
Texas A&M over New Mexico - No guarantees here, but Ags get benefit of the doubt.
Texas Tech over North Dakota - Big.
Iowa State over North Dakota State - Not as big.
Kansas over Directional Mountain State - They'll beat Northern Colorado, too.
Kansas State over Chronic Fatigue University - Either way, both coaches will probably fall asleep on the sideline.

4. Dexter is about to begin its new season. I'm also ready for Friday Night Lights to be back - no clue when that's going to happen, though.
ZouDave: 1 - Well, my perceptions of Illinois haven't changed at all because I'm not really paying much attention to them.  I never really have.  My perceptions of Mizzou have changed a bit in that I'm less "hopeful" that we're a good team this year and more "sure" that we're a good team this year.  I think I've had us pegged in the neighborhood of 8-4 since the end of last season, and my official season prediction is now 9-3.  I think we're going to be a pretty good team.
 
2 - I think it will be pretty close.  I think Illinois has very likely losses on their schedule at Ohio State and against Penn State.  The other Big Ten opponents aren't world beaters for them, and since I have Mizzou picked to win this game I could see Illinois at 9-3 as well.  Their road games seem pretty manageable at Indiana, at Purdue, at Minnesota and at Cincinnati so unless Michigan, Michigan State, Northwestern or Fresno State is up to the task of beating a very experienced team in their own house then I think both teams could be looking at 9-3.

3 - Georgia at Oklahoma State - OSU
BYU vs Oklahoma - OU
Baylor at Wake Forest - Baylor

Colorado State at Colorado - CU
Florida Atlantic at Nebraska - Nebraska
UL-Monroe at Texas - Texas
New Mexico at Texas A&M - aTm
North Dakota at Texas Tech - Tech
North Dakota State at Iowa State - ISU
Directional Mountain State at Kansas - kansas
Chronic Fatigue University at Kansas State - KSU
4 - I'll call it a draw between House and The Office.  I don't miss either show during their first runs.  I'm also looking forward to the official premiere of Glee, but that has more to do with the QT that will count as with the wife than anything.
ZouDave: damn, I forgot about Friday Night Lights!  I hope it gets first-run on NBC again instead of being only on DirectTV and then finally coming back to regular network.
Doug: 1 - Ahem, Furman.  I don't know if my perceptions have changed all that much.  I know that KU can be dominate on the offensive side of the football, barring injuries of course.  And, there are still question marks on the defensive side of the ball.  Here's a fun fact for Northern Colorado, they're 32-8-1 in games against schools from Kansas.  Of course, that record was compiled against Emporia State, Fort Hays State, Pitt State and Washburn.

2 - Ahem, Furman.  Let's see Northern Colorado is coming off a 1-10 season last year, and KU is coming off an 8-5 record, so I think they both have a good chance to be better, though I have a feeling KU will be more successful.

3 - UGA - Tight
OU - Very Big
Baylor - Very Tight
CU - Tight and Ugly
NU - Very Big
Texas - Very Big
aTm - Very Big
TT - Very Big
ISU - Big
KU - Very Big
KSU - Eh, Big... but seriously, I didn't even know UMass had a football team.
Missouri - Tight

4 - In the fall I'm most looking forward to NCIS and Big Bang Theory returning, NCIS LA starting, and some other show on NBC tanking so Chuck can come back before March.
Bill C.: 1 - It really is hard not to get excited about the reports of Gabbert's progress.  I expected him to be up and down, and since we don't know how he'll actually do when the lights come on, that's obviously a concern until he proves himself, but it's been fun watching guys like Matter and Dearmond try not to be as effusive as they want to be regarding how well he's doing.  There has been a lot of "I don't want to get people's hopes up too much, but wow" talk going on, and...well...that's exactly what we wanted to see. I'm still a bit concerned about the WRs/DBs, but we'll see.  I know that all of our preseason perceptions will have changed by about 2:50pm on Saturday, so I'm trying not to think about it too much...which, as you might guess, is hard for me.

2 - At 7pm on Saturday, I'll have a much better idea of what Illinois is capable of, but until then I'm just reiterating that 2007 was the outlier here, not 2008.  I think they're closer to a 5-7 or 4-8 season than 9-3 or 10-2, but in the end neither is tremendously likely.  The smart pick for both schools is indeed 8-4 right now, I think, so I'm just going to completely cop out and call it a draw.

3 -  UGa > OSU - I can't get over the thought that they're going to be really good this year, though for the sake of the "ESSSSSS EEEEEEEEEE SEEEEEE SPEEEEEEEEEEEEEEED!!!!1!1!!!UNO!!!" chest-pounding that could go on if Georgia wins, I'm hoping I'm wrong on this one.

OU >>>>>> BYU - Honestly, I see this one as a complete and total massacre, for two reasons.  1) We've all heard about OU's offensive line being potentially problematic, but...BYU's O-line is actually less experienced than OU's.  And only one of the two have to go against OU's defensive line.  That, combined with how crazily erratic Max Hall was last year when facing pressure (he imploded against TCU and Utah), plus how much I liked Austin Collie for some reason, makes me think BYU's going to struggle.  2) As we very clearly know, Bob Stoops is the king of the DISRESPECT!!! game, and...well, let's just say that Andre Ware's "OU goes 8-4 in 2009" prediction is probably going to be brought up a couple of times, along with the offseason "TEXAS GOT SCREWED!!!" storyline.  Using that as a guide, I'm going to predict a final score of 126-2.

Wake > Baylor.  I would LOVE for Baylor to win this game, but I don't quite think they're there yet.

CU > CSU.  Bleh.
NU > FAU.  Bleh, though I welcome Howard Schnellenberger back to the midwest.
UT > ULM.  Bleh.
ATM > UNM.  Bleh, though this has the highest upset potential of these four.

Tech > ND.  BLEH.
ISU > NDSU, but not by a ton.  NDSU has a damn good record against FBS schools.
KU > DMSU.  BLEH.
KSU > CFU.  BLEH.

4 - The wife loves her some Smallville, so that, along with The Office, 30 Rock, and of course Simpsons/Family Guy are on the "watch immediately, don't save up for weeks on the DVR" list.  And of course Chuck and FNL, though it sounds like we'll be waiting until the winter on both of those.

Chuck: bringing KU and MU fans together on Rock M Nation since 2007.
ghtd36: Good to see this blog is finally starting back up after taking the summer off...ahem...

1- I'm growing cautiously more optimistic about Mizzou this year. I think Gabbert has made great strides, the defense sounds like it could be improved (and perhaps significantly so) and I like the emergence of WR threats not named Alexander and Perry. But perhaps the unit (teehee...unit) I'm most excited about -- and that very few people are talking about -- is at RB. Between Derrick Washington, De'Vion Moore and a certain deity...
...Mizzou could be pretty salty in the running game.

2- I think that Illinois and Mizzou have very similar seasons, except that it will be disappointing for Illinois fans and encouraging for Mizzou fans, if that makes sense.

3- Georgia at Oklahoma State -- Georgia. Don't believe the OKST hype.

BYU vs Oklahoma - Oklahoma. Though if they hand out copies of the Book of Mormon at the door, who really wins?

Baylor at Wake Forest – Baylor. HEY! BURNED MYSELF!

Colorado State at Colorado – Colorado. And this might be the least sexy game on the docket.

Florida Atlantic at Nebraska - Nebraska. I stand corrected.

UL-Monroe at Texas - Texas. Did you know that they're charging $30 on PPV for this game here in Dallas? Really, Time Warner Cable? I'd get more enjoyment paying $30 to watch Billy Mays selling cocaine.

New Mexico at Texas A&M - A&M. No comment for fear of angering the "ZOMGTRADITION!!!11!!!!!1" crowd.

North Dakota at Texas Tech - Tech. Yarr.

North Dakota State at Iowa State – Iowa State. Enjoy this one, Clones.

Directional Mountain State at Kansas - Kansas. I have a theory that KU booked this game because Mangino heard it would be a cupcake game, and started drooling. POW! FAT JOKE! RIGHT IN THE KISSER! Good to be back.

Chronic Fatigue University at Kansas State - Kansas State. Read a great description of K-State's inevitable quick start from Pete Fiutak at CollegeFootballNews.com, basically that K-State's schedule is so soft at the front that they'll be no worse than 4-3 to start. Then, uh, the hammer drops.
Illinois vs. Missouri - Illinois. By four points. Sorry, kiddos. Going with my gut on this one.

4- It's Always Sunny in Philadelphia. Period. End of roundtable.
Bill C.: Wow...I COMPLETELY AND TOTALLY forgot about It's Always Sunny...that's an unforgivable lapse...
The Beef: And I forgot about Dexter, though I still need to watch about the last 6 episodes of Season 3…Miguel Prado is just starting to get a little crazy, but I understand he gets really crazy by the end.
ZouDave: Bill, these are the kinds of mistakes we simply can't afford.  As Coach Pinkel would say, "we're just not a very good roundtable right now.  And I'm responsible for that.'
ghtd36: Bill, someone would like a word with you...
The Beef: I just know this roundtable needs to pick up before our first game…and I know that with meetings at 10:30, 11, 12, 1, 1:30, 2, 2:30, 3, 3:30 and 4, that it will not be me picking it up J

I have to remember not to start a new job, work 25 hours in the weekend before, and move all in the week before the football season starts.  It is just too much…
ZouDave: Oh, gee, how will we EVER be able to survive a roundtable if you aren't the one picking it up?  That's an obstacle we just can't clear.
The Beef: I fully expected that list to elicit pictures of cats and Bob Bummer…so mission partly accomplished
(2 hours later...)
rptgwb: HEY ROUNDTABLE!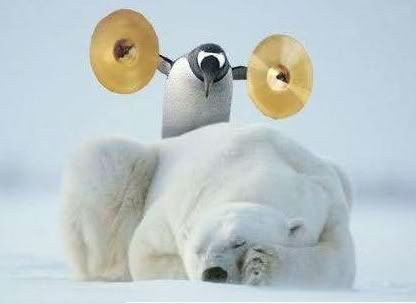 ghtd36: AAAAAAAAAHHH! I'M UP, I'M UP!
ZouDave: This sucks...I'm going to end up having to admit that we actually do need Beef to pick up the pace on roundtables.  I'VE GOT NOTHING TODAY!
The Beef: And with 7 minutes between meetings and interviews I say….HUZZAH!!!
ghtd36: Quickly, Beef! Say something marginally controversial or thought-provoking.
The Beef: Marginally controversial…alright…

Because of a new filter at work, I go days without checking RMN

Discuss and/or lambaste
ZouDave: Does that filter also kill proxy sites?
The Beef: Why yes…yes it does
ZouDave: boned
The Beef: Yeah…I can try to go wirelessly and then use our VPN client to get back in, but that does not do great things for the speed of my computer and all the apps I have running at a given time
ghtd36: Clearly, there is only one practical solution to this situation.

Sleep with your boss.

Hm. Surprised you didn't think of that.

Sent from my iPhone. Please excuse the brevity.
ZouDave: Are they using WebSense to block the web traffic?
The Beef: Why yes…yes they are (damn no show for an interview gives me 13 minutes now)
Doug: Remember when Roundtables dissolved into crude pictures and gay jokes about Beef?

Now... now it's Dave trying to circumvent internet firewalls.

Missouri is totally not screwed on Saturday.

Not at all.
The Beef: You'd figure IT guys would be better at this, wouldn't you?
ZouDave: WebSense is pretty bulletproof, and if your IT guys have gone so far as to block proxy sites they're probably good enough at what they do that you don't want to be circumventing their controls.
The Beef: Funny thing is…every other SB nation site works…except for this one…which led some of us to the realization we spent too much time on the site and they actually saw that and blocked it.
rptgwb: Blocked RMN? I'm sorry, I thought this was America!
ZouDave: wow that's crazy.  I figured they'd just straight to the host, but I guess if all they're seeing is the rockmnation.com URL then that may be all they're worried about.

RockM needs a mirror URL like Tigerboard has in OpenDispatch.com.  Get another URL called www.analysisfigures.com and point it to RockM and see what happens.

Of course, if they see Beef browsing this site, they'll focus on the "anal" part and just assume he's looking at porn again.
The Beef: I actually approached Nick about how he did that….needless to say…we cannot since…you know…he runs his own server and we don't

ANOTHER late/no-show.  Do these people not WANT jobs?
ZouDave: what kind of jobs?
The Beef: The working for me kind.
ZouDave: then no.
rptgwb: They heard that they can't surf RMN at work and decided to work for an American company instead.
Bill C.: To which I respond...
The Beef: I would not be surprised by that (except they are actually all internal candidates, so they already know we are Un-A-murr-can)
ghtd36: Gonna rise up, gonna kick a little ass...

Bill C.: I'd say the season's first Rock, Flag and Eagle posting is a sure sign that it is indeed football season.  Gives me chills.

ghtd36: And really, is there a realer American than Hulk Hogan?
rptgwb: Chase Coffman?
ZouDave:
rptgwb: ZD,,

Whatever game it is, PLEASE PLEASE PLEASE put that song over the highlights of Missouri's first win. At least have it play when the team runs on the field.

Sincerely,
Everyone
ZouDave: yeah, that'd go over well.
Bill C.: Whatever game it is?  WHATEVER GAME IT IS???  IT'S GOING TO BE ILLINOIS.
rptgwb: I REFUSE TO JINX US, JERK. I DON'T HAVE "NUMBERS" (whatever those are) ON MY SIDE.
ghtd36: Show me Chase Coffman!
Not the No. 1 answer. Still four on the board.
rptgwb: Is Neftali Feliz an American?
ghtd36: Neftali Feliz is a citizen of the world, sir. And heaven. Mostly heaven.
ZouDave: Kendial Lawrence?
ghtd36: Survey says!
Doug: I leave for 4 games of ping pong and this is what I come back to.

I can't tell if it's genius... or insanity.

But, I am impressed.
Bill C.: Ping pong?  Does your boss know you're taking KU classes in the middle of the work day?

THANK YOU, THANK YOU...try the veal...
Doug: Hey, welcome to office meetings in television.

It might have something to do with the industry going bankrupt... but, what the hell do I care?  Ping pong!
ZouDave: http://outpost81.com/Number_One_Homer_the_Great_Get_Drunk_and_Play_Ping_Pong.wmv
Doug: And the number one answer?
ZouDave: Holy blasphemy!

Doug: Sorry, but when I get to heaven and see that St. Peter has a Chuck Norris beard, I won't have made the wrong choice back on earth.
Michael Atchison: Hey, just back from a long lunch. Did I miss anything?
The Beef: Damn you people…a 14 minute interview resulted in a damn email inbox jihad
rptgwb: "You people?"
Bill C.: So applying the "As the Roundtable goes, so goes Mizzou" postulate, I'm pretty sure this means that Mizzou will be okay in Q1, fall behind big in Q2, then come flying back in Q3 and lay a major smack down in Q4 for an easy win.
Doug: Only if Chuck Norris is coaching for Missouri.

(The NCAA long ago ruled that Chuck Norris would never be eligible to play college sports, because he was the School of Hard Knocks, and Punches, and Round-house Kicks, etc.)
ghtd36: You know, Doug, you'd think it would be Chuck Norris. You really would. But alas...
Terrific.  Terrific.
Bill C.: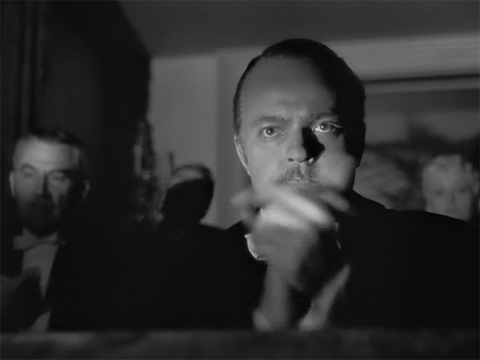 rptgwb:
Doug: Fantastic.

I bow before your brilliance.
ghtd36: Happy football season, everyone! We're back, baby!