1 - Three games in, what scares you most about your own team's performance thus far?

2 - In just three weeks, three Top Five teams (OU, OSU, USC) have lost, two to unranked opponents.  Who's next on the upset list?

3 - Picks!

Texas Tech at Houston
Southern Miss at Kansas
UTEP at Texas
UL-Lafayette at Nebraska
UAB at Texas A&M
Army at Iowa State
Grambling State at Oklahoma State
Northwestern State at Baylor
Tennessee Tech at Kansas State

And of course...
Missouri at Nevada

4 - Keyboard Cat, Squrrelator, Kanye: which has been your favorite recent all-over-the-internet meme?
The Beef: 1 - Am a little concerned about the inconsistency of the offensive line (and TE I suppose) as it pertains to run blocking, coupled with the footwork issues of D. Wash.  I realize we have still run the ball pretty well (or well enough) in each of our games, but I was really looking to him to improve upon his stats from last season, and that is not happening right now.  However, the emergence of Soul-Crusher Lawrence has been nice over the past couple of games, and he seems to not be experiencing the footwork/hole-hitting issue D. Wash is.  Will be excited to get Moore back, though I am guessing we may not see him until NU just to give him the extra time to heal completely.  My only other concern has been how we are starting games, but I think a small product of that has been how we HAD been starting games the past couple of seasons and just how merciless we were.  If we get that edge back, especially with what appears to be an improved defense, I will be very pleased.

2 - If we are keeping this to the Top Five, then I have to go with Ole Miss.  I just don't trust them at #4, and I think they are next. However, I'd love to see them unblemished in 3 weeks when 'Bama comes to town….what I would not give to be in The Grove that day.

3 - Texas Tech at Houston – REALLY struggled with this one, but I will take Tech in what will probably be seen as a small upset by some

Southern Miss at Kansas – People say this is the toughest game kU will have.  It may be, but I still like them to win by a decent amount and for people to still have question marks about them.

UTEP at Texas – UT by about as big as the Godzilla-Tron

UL-Lafayette at Nebraska – Have to go with NU, but this could be a little dicey if Lee cannot go

UAB at Texas A&M – aTm keeps the Sherman Tank grinding forward

Army at Iowa State – ISU by a bit

Grambling State at Oklahoma State – Okie State needs to get healthy…this game should help them

Northwestern State at Baylor – I don't think Baylor loses this one, but they sure did pee the bed last week

Tennessee Tech at Kansas State – kSU better win…that's all I am going to say

Missouri at Nevada - Nev. has not been good against the pass and cannot seem to score barely at all.  We all know what their offense has been capable of in this past, but I cannot help but see this as a dangerous moment for their program.  Unrest about a previously legendary coach.  Home opener not only not sold out like I guess it has been in the past, but fan unrest so high there are folks not coming until the staff is removed.  Yes, they will be geeked, but we are still a team and an offensive strategy which crushed this team last year.  The only thing which concerns me is how long Nev hangs around.  If we can improve upon one of my concerns, I think this game could get ugly and Nev will roll over.  That is a lot for them to carry and while normally the pressure should be on us, I really think it resides with them.  In the end, I think we win going away.

4 - Squirrelator by a LOOOOOOOOOOOONG way.  Never got Keyboard Cat and seeing as I had a staff meeting I was leading get Kanye'd, I don't love that one either
Doug: 1 - The defense is definitely playing with a "bend-don't-break" mentality at times. Against UTEP there was a shut-down mentality pretty much the entire game, however they gave up a lot of yards to UNC and Duke, but pretty much kept them off the scoreboard until garbage time. I'll gladly give up a lot of yards that don't equal points on the board.

2 - You know, TCU is only 2 and 0, and one of those coming against Texas State(!), so methinks they're over-ranked at 15 and have to go on the road this weekend to Clemson, so I'll pick the Horned Frogs.

3 - Wait the Red Raiders are going to Houston? Um... Cougars, tight.
Probably KU's toughest non-con test, though that's not saying much. KU, big.
How easily could the state of Texas form it's own NCAA? Very easily. Texas, big.
Cajuns have knocked off their one Big 12 opponent for the year. Nebraska, big.
How's that pro coach hire working out A&M? Aggies, big.
Ames Invaded! It's the new script I'm pitching to Hollywood. Army, tight.
Now that their national title hopes are dashed, all that's left is to play out the season. OSU, big.
Okay, so maybe Texas would need to include Louisiana in it's version of the NCAA. Baylor, big.
If only this counted towards bowl eligibility. K-State, big.
Welcome to the Biggest, Little City in the World! Actually where I flew into for my honeymoon... doesn't matter. Mizzou, tight.

4 - Haven't you heard? The internet is over? Except for that cat. Amazing.

RPT: 1. I'm not terrified of anything at this point, but the sketchiness of the run blocking concerns me a little bit.  If Illinois, Bowling Green and Furman can get the best of our offensive line, I then become increasingly concerned about the Nebraska game.

2. Florida is safe at Kentucky.  Texas is safe against UTEP. Arkansas can most definitely give Alabama a run in T-Town, although I trust in Saban to get in Mallett's head. Even though they haven't played anyone yet, I still think Penn State handles Iowa at home. And Spurrier and SC could be a problem for Ole Miss.

I think Ole Miss, 'Bama and Penn State are on notice this week, in that order.

3. Picks:

Texas Tech > Houston -- Incredibly interested to see this one.

Southern Miss < Kansas -- I just want to see Kansas challenged, and since they open conference with ISU and CU, it may not happen 'til game seven.

UTEP < Texas -- Kindle death count: 1

UL-Lafayette < Nebraska -- 'Skers do what KSU couldn't

UAB < Texas A&M -- Again, the Ags are a huge enigma right now

Army < Iowa State -- Give me ISU against my better judgment

Grambling State < Oklahoma State -- Big.

Northwestern State < Baylor -- Big.

Tennessee Tech < Kansas State -- Maybe not as big?

Missouri > Nevada -- Add to the consternation in Reno right now

4. Squirrelator takes the honors. Every internet smartass has made a ridiculous number of Kanye jokes and still comes across as trying to take credit for the meme.
ZouDave: 1 - Well I'm probably most scared by how slow-starting our offense is.  Once it gets clicking, it seems to be pretty freaking awesome and hard to stop but it's disconcerting that we haven't gotten a TD on an opening drive yet this year and we've only scored on one opening drive and that was against Illinois.  If we can figure out a way to be on the right page from the opening gun, we're actually a really good team.

2 - Will it count to say Texas losing to OU is an upset?  Probably not.  Penn State probably isn't losing to Iowa or Illinois.  Mississippi could lose to South Carolina tomorrow, or Vandy the next week, but they will definitely lose to Alabama the week after that.  Bama could easily lose to Arkansas this weekend.  Texas won't be tested again until the OU game.  Florida will have its hands full with LSU in a couple of weeks, but that's not really a major upset.

So...my guess will be Alabama loses to Arkansas.

3 - Texas Tech at Houston - Houston, by less than a TD
Southern Miss at Kansas - kansas, by their zip code
UTEP at Texas - Texas, by their zip code
UL-Lafayette at Nebraska - Nebraska by 21 (ORDER RESTORED!)
UAB at Texas A&M - aTm by a couple of scores
Army at Iowa State - ISU, though I'll be pulling for Army
Grambling State at Oklahoma State - OSU by infinity
Northwestern State at Baylor - Baylor wins big
Tennessee Tech at Kansas State - KSU wins big (KABOOM)

And of course...
Missouri at Nevada - Missouri wins by 10 but is never really in danger

4 - Squirrelizer, because I'm good at it.

The Beef: Do you refer to them as UNC to make yourself feel better about your schedule?




Wait wait wait…I know…FURMAN!!
RPT: Typing UNC reminds him of basketball season.
Doug: I was going to say... why would typing UNC make me feel at all better about KU's football schedule.
ghtd36: I always know it's Wednesday when my iPhone buzzes with a dozen e-mails before 10 a.m. And I've got it set to a special ringtone when I receive an e-mail about Keyboard Cat, so my phone was going nuts.

1 - What scares me the most? The thought that this defense has played over its head. Is this secondary really as good as it's shown in the first three games? Can this defensive line get consistent pressure on the likes of Colt McCoy and Todd Reesing? Obviously, suspect offensive line play is still a concern, but my thought is that it will even itself out. The defense, however, I'm still skeptical of.

2 - This week looks to be devoid of possible upsets, but I'll make an upset pick anyway: give me Iowa taking out No. 5 Penn State. Yep. I said it. And I'll probably be wrong. But still. I said it.

3 - Texas Tech at Houston -- Tech. It's funny, but after a loss in Austin, I think higher of Tech than I did.

Southern Miss at Kansas -- Kansas. But at least they're playing a team with players that have all their limbs this week...so, kudos!

UTEP at Texas -- Texas. Has anyone else noticed that Colt McCoy is really good at the tough throws, and exceptionally bad at the easy ones? It's strange.

UL-Lafayette at Nebraska -- Nebraska, because ORDER MUST BE RESTORED after losing to Tyrod Taylor. Tyrod Taylor beat Nebraska. Let that melt your mindsicles. TYROD TAYLOR! The worst NCAA QB this side of Casey Dick!

UAB at Texas A&M -- UAB. I'm absolutely not sold on TAMU, especially now that Fuller's out. Can they suit up Reveille, Air Bud-style?

Army at Iowa State -- Iowa State. There's not a joke here.

Grambling State at Oklahoma State -- Oklahoma State. But the real battle will be at halftime, and Grambling's a 7.5 point favorite there.

Northwestern State at Baylor -- Baylor. Apparently UConn wasn't too hot for the Hot Tub. I read somewhere that the UConn-Baylor game was the largest crowd (or third-largest, or something; it was big) in Baylor history...and they lost. If that's not a perfect microcosm of Baylor athletics, I don't know what is.

Tennessee Tech at Kansas State -- Kansas State, though I honestly think that they might be the worst team in the conference.

Missouri at Nevada -- Mizzou. Gabbert passes his first true road test with flying colors, and a certain speedy deity gets his first career collegiate touchdown in a 20-point win.

4 - I'm not really into the whole "across-the-internet" memes; I prefer smaller inside jokes (like a certain Oriental child). If I had to pick, I'd probably go with Kanye, just because it's recent.

On a completely unrelated note, have you guys seen this?

Ridiculous.
(45 minutes later...)
ZouDave: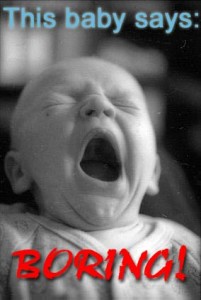 RPT: For your consideration:
Gus Johnson and Tecmo. Can this much awesome be contained in one video?
ghtd36: Contest: name a sporting event that you would pay to hear Gus Johnson announce.

My submission: professional darts.
RPT: Buzkashi.

Look it up.
ghtd36: Well check out Mister Multicultural! This is AMURRICA! I love my country, and its sports! I don't need your BazLuhrmann or whatever, or your soccer, or your jai alai, or your CommieBall! If you don't like it, you can GIIIIIIIIIT OOOOUUUUT!
(30 minutes later...)
The Beef: So is it worth weighing in on the Sharks vs. Jets going on over in Lawrence right now?  Good lord it is scarily entertaining stuff
RPT: And it only gets better with reports of another incident this morning.

Question: Which team -- football or basketball -- is represented by Homer Simpson?

ghtd36: Well, let's see. It was a basketball player that got injured, so I'd have to say that the basketball team is Homer, and the football team is Drederick Tatum.

Follow-up question: Drederick Tatum vs. God Coulter. Go.
RPT: Fact: KU basketball has provided KU football more of a fight than any of their first three opponents did or any of their next three opponents will.

Sad, or awesome?
ghtd36: ZZZZZZZZZING.
Michael Atchison: See what happens when I don't participate?  I'm clearly the linchpin of this operation.
(An hour later...)
RPT: This:

The Beef: Like the Tigers…we seem to be starting slow this week
ghtd36: Fiiiiiine, let me try to salvage this.

New thread question: you can get any person, real or fictional, living or dead, ginger/daywalker or normal, to write a weekly column on Rock M Nation. Who do you pick, and why?
Doug: That's easy. Tyshaun Taylor.
The Beef: Tony Kornheiser…just to piss you off
ghtd36: That would suck, since he would most likely come after my title of Baron of Stupid Jokes.
The Beef: Yeah, but he'd at least pick up the "Better Know" series from you :-)

Oh golly, I'm hot today….
ZouDave: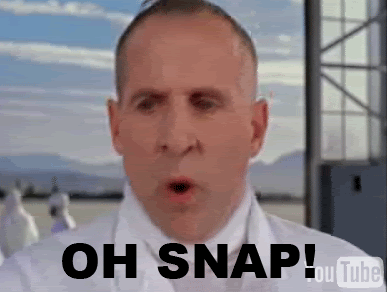 ghtd36: Meh. Kornheiser would start writing those "Better Know" articles, then halfway through realize that he has no idea what he's talking about, and hold up cutouts of other people's faces over his.

Totally klassic Kornheiser.
The Beef: So you are saying he would get as far as you did?

There may be hope for this Roundtable yet!!

ghtd36: It simply stopped being fun to write; coming up with those week after week became a beating. Sad but true. Beyond that, I had just gotten promoted, and I had a lot of extra stuff to do at work.

They'll come back in due time, especially when it gets to non-conference opponents (not nearly as fun to write about conference opponents, actually, since you play them all the time and most people already know their dirt).

Isn't there a Mizzou JV roller hockey game you should be liveblogging?
The Beef: Not really…if you've been paying attention, I've probably written as little or less than you have of late.  The Monday Musings went away without a sound or complaint
ghtd36: Holy crap, you're right! You're like a journalistic ninja.
The Beef: Huh…I picture myself more this way really than anything.

ghtd36: I feel as if that picture would be better suited with a certain running back from a certain Texas town's face on it.
Michael Atchison: What are Monday Musings?
RPT: Better question: Who is "The Beef" and since when is he/she/it a part of the roundtable?
The Beef: You both ask some great questions…to which I simply do not have the answers.  If I changed my name though, would that be more impactful?
ghtd36: I vote that you change your name to "Tailgate Queen's Husband." I will never forget those brownies after last year's Colorado game.
RPT: Implying that ANY name would be more impactful than "The Beef" is sacrilegious.

You could change your handle to Jesus McRamGod and it still wouldn't have the same impact.
ghtd36: All I read was "You could change your handle to Jesus McRamGod." Sounds good to me.
The Beef: If I ever bring the Musings back…I will try to accommodate that change
RPT: Heed the will of RamGod:
Michael Atchison: Bring it back a day later and call it Tuesday Tedium.
The Beef: Or just prolong the agony into the middle of the week with the Wednesday Whyinthehelldoeshestillbother
ZouDave: I'm just saying...I'M JUST SAYING...you probably shouldn't claim yourself to be any kind Jesus.  Didn't work out well for the last Jewish guy that did that.
The Beef: Yeah…but if THAT guy had been a CyborgPirateNinja, the story would have probably ended differently…
RPT: Yeah, but that Jew turned water into wine, not water into bloody mary.

Totally different story.
Doug: Wow... this Round Table took a quick turn.
The Beef: Keep this up and see if THIS Jew will turn anything into Bloody Mary for you come Homcoming…
ghtd36: Speaking of the Tailgate Queen, I'll be coming up to Mizzou for homecoming. If she'll let me, I'd gladly trade an appropriate amount of her adult beverage of choice for one of those brownies.

But beyond that...what in the hell is Mizzou thinking with regards to homecoming? I looked on the Alumni Association Web site, and read that four of the next six homecomings are against either Oklahoma or Texas.
The Beef: Blame the conference on that one….our Homecoming date really does not move much from year to year…but clearly we are in for a rough patch of scheduling from the league
ghtd36: IRREGARDLESSLY!

/doesn't have a comeback
Bill C.: Speaking of ninjas, I'd just like to point out that I didn't actually participate in this roundtable at all, and nobody noticed...including myself.  Beat that.
The Beef: In all truthfulness, I knew where you were when this all went down :-)
ghtd36: With his nose in a statistics book and his hands on a graphing calculator?
ZouDave: Nobody noticed?  Or nobody cared?
Bill C.: Hold on...I'll deal with insults in a second...

Wait..."beat that"...wait wait...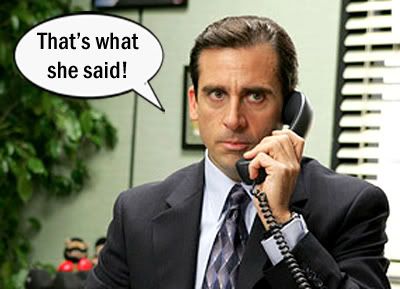 !!!!!!!!  That's the first time I've ever used it correctly!  That's what she said again!!!!
ZouDave: feels good when you finally use it, doesn't it?
ghtd36: Don't force it, Bill.

RPT: "Beat that."

"Feels good when you finally use it, doesn't it?"

"Don't force it, Bill."

Now you guys are just asking to be called out.
ZouDave: better than calling to be asked out?


I got nothing.
The Beef: But at least the Roundtable has recovered from a sluggish start. Hopefully we have learned a lesson here for future roundtables….