When Wide Open Jumper #15 rimmed out, I'll admit it ... I started to wonder if this was one of those "This just ain't your night" games playing out against the most beatable opponent remaining on the schedule.  But Mizzou persevered, played good defense, got J.T. Tiller's best game of the season, benefited from a few open misses from the Cyclones as well.
Your Trifecta: Tiller-Safford-Bowers.  Your winner: nobody.  Again.  Using skins game rules, the prize carries over AGAIN, meaning if somebody correctly nails the Baylor trifecta, they get credit for winning FOUR games now.
Mizzou 65, Iowa State 56

Mizzou

ISU
Points Per Minute

1.63
1.40
Points Per Possession (PPP)

0.97
0.83
Points Per Shot (PPS)

1.12
0.88
2-PT FG%
50.0%
38.0%
3-PT FG%
20.0%
14.3%
FT%
68.2%
66.7%
True Shooting %
48.0%
38.9%
Mizzou
ISU
Assists
12
7
Steals
4
7
Turnovers
14
14
Ball Control Index (BCI)
(Assists + Steals) / TO
1.14
1.00
Mizzou
ISU
Expected Offensive Rebounds
13
16
Offensive Rebounds
15
16
Difference
+2
0

Can't Shoot, Can't Win ... Very Easily

It was just amazing how many open shots Mizzou missed last night.  Marcus Denmon, clearly straining under the weight of all of RMN's expectations for him (ahem), had one of those "regression to the mean" games -- apparently he isn't a 47% 3-point shooter, and despite multiple great looks from beyond the arc, he went just 2-for-8 on 3's, 3-for-11 overall.  Not good.  Of course, take Denmon out of the equation, and Mizzou's FG% rises from 39.7% to ... 40.8%.  There were plenty of bricks to go around, good shots and bad shots alike.  Iowa State did a solid job of packing the lane and forcing some interior turnovers, but Mizzou got plenty of open outside shots in and out of the flow of the offense, and they bonked most of them off the rim.
Of course, Mizzou pulled it together just in the nick of time.  They missed 15 of their first 19 3-point attempts, but drained their last one, the Kim English back-breaker with 1:44 left.  Meanwhile, they were just 9-for-16 from the free throw line for the game's first 39:27, but they made their last six to ice the win.
Playing with only seven scholarship players, ISU showed some seriously gritty play and managed to slow the game down for most of the first 30 minutes; however, the speed started to pick up around then, and ISU crapped out at the 34-minute mark.  A nice Craig Brackins dunk brought ISU within 54-53 with 4:38 left, but that was the only basket ISU earned between the 6:16 mark and the 0:07 mark.  Putting aside the Marquis Gilstrap 3-pointer with seven seconds left, Mizzou outscored ISU 13-2 down the stretch, getting just enough offense to get the job done.
Mizzou Player Stats
| | | | |
| --- | --- | --- | --- |
| Player | AdjGS* | GmSc/Min | Line |
| J.T. Tiller | 20.7 | 0.74 | 28 Min, 17 Pts (5-for-10 FG, 1-for-3 3PT, 6-for-8 FT), 4 Reb, 3 Ast, 2 Stl, 2 TO |
| Justin Safford | 16.9 | 0.53 | 32 Min, 13 Pts (4-for-8 FG, 5-for-6 FT), 9 Reb (3 Off), 4 Ast, 3 TO |
| Laurence Bowers | 12.2 | 0.42 | 29 Min, 10 Pts (5-for-10 FG, 0-for-2 3PT, 0-for-4 FT), 12 Reb (4 Off) |
| Kim English | 9.3 | 0.52 | 18 Min, 9 Pts (2-for-5 FG, 1-for-2 3PT, 4-for-4 FT), 3 Reb |
| Mike Dixon | 4.7 | 0.32 | 15 Min, 6 Pts (3-for-6 FG, 0-for-2 3PT), 3 Reb (2 Off) |
| Zaire Taylor | 4.2 | 0.19 | 22 Min, 0 Pts (0-for-3 FG), 6 Reb (3 Off), 2 Stl |
| Miguel Paul | 2.4 | 0.22 | 11 Min, 2 Pts (1-for-3 FG), 2 Ast |
| Marcus Denmon | -1.0 | -0.03 | 29 MIn, 8 Pts (3-for-11 FG, 2-for-8 3PT), 5 Reb, 4 TO |
| Steve Moore | -1.6 | -0.32 | 5 Min, 0 Pts (0-for-1 FG), 0 Reb |
| Keith Ramsey | -2.9 | -0.26 | 11 Min, 0 Pts (0-for-1 FG), 2 TO |

* AdjGS = a take-off of the Game Score metric (definition here) accepted by a lot of basketball stat nerds.  It takes points, assists, rebounds (offensive & defensive), steals, blocks, turnovers and fouls into account to determine an individual's "score" for a given game.  The "adjustment" in Adjusted Game Score is simply matching the total game scores to the total points scored in the game, thereby redistributing the game's points scored to those who had the biggest impact on the game itself, instead of just how many balls a player put through a basket.
Hello, J.T. Tiller!  Jesus Tyrannosaurus played exactly the kind of offensive game we have expected from him most of the season.  Yes, he took three 3-pointers (meaning he owes Uribe Auction 30 push-ups, even if he did manage to make one of them), but even with those shots, he ended up attempting 8 FTs to 10 FGs, meaning he was super aggressive and super physical.  Even though he has a broken nose and tore his Rip Hamilton mask off in the game's first minute.

If he plays that way again in Waco on Saturday, he'll get about six shots blocked by Ekpe Udoh, but it might still be worth it for the fouls he might draw.  And hell, if nobody else can make a shot, then he might not have a choice.
I was just about ready to throw together a "What the hell is wrong with Zaire Taylor??" post before this morning's Missourian article put the pieces together.  Mr. Coffee is, uhh, a bit decaffeinated after some serious stomach troubles over the last week.  In the last three games, over an 8-day span, he is 2-for-16 shooting, 1-for-8 from 3-point range.  Hopefully nothing serious is going on, and whatever is going on passes through him soon, but despite the shooting woes, he is figuring out ways to contribute.  He has managed 10 rebounds (4 offensive), 6 assists and 6 steals in the last two games.
Just like we had the "all the good and bad of Keith Ramsey" game in Boulder on Saturday, we had the "all the good and bad of Justin Safford" game last night.  He had three egregious turnovers and badly missed a couple of ill-timed shots during important possessions ... but he played strong defense against Craig Brackins in extended minutes (he and Bowers combined for 61 minutes with Keith Ramsey injuring his ankle in the first half), grabbed an impressive nine rebounds, and still managed to shoot 4-for-8 from the field, 5-for-6 from the line.  If Mizzou lost, he'd have been one of the reasons why ... and instead, he was one of the main reasons why they won.
Boy, Kim English showed up just in the nick of time, didn't he?  After getting whistled for two fouls in the games first 85 seconds, he sat the rest of the first half (I don't necessarily like that coaching strategy for someone like English, who, overall, isn't very foul prone and isn't likely to quickly get whistled for a third ... in fact, he wasn't whistled again the rest of the game).  He put in 16 minutes of work in the second half, but spent most of that time passing up shots and trying to get others some opportunities.  It was commendable, but none of the shots he was setting up were going in, and he finally nailed his first jumpshot of the game with under two minutes left ... and it was the most important shot of the night.
Mike Dixon's 3-point stroke seems to be getting more and more Keon Lawrence-like recently (he's almost shooting from his left shoulder, which would be fine ... if he were left-handed), but he was 3-for-4 inside the arc last night, including a SICK floater that, if he's not careful, I will begin to expect on a nightly basis.
Nice, gritty game from Party Starter.  Bowers missed what seemed like a ton of tip-in and put-back attempts, and he went an amazing 0-for-4 from the free throw line.  In the end, his 10 points on 10 shots are the exact opposite of the efficiency we expect from him, but he was tough on the glass, grabbing 4 offensive rebounds, 12 overall.  And you had to enjoy the father-son moment he and Mike Anderson shared at the end of the game, when he got an opportunity for a breakaway dunk at the buzzer but felt Anderson's laser beam eyes on him and pulled up to run out the clock.
Miguel Paul has scored in two Big 12 games now!!  Actually, I poke at Miguel a lot, but he was solid yesterday.  He only went 1-for-3 from the field, but he managed two assists and actually passed up an open shot or two, still obviously scarred from the reaction to his momentum-turning 3-point brick against ATM that (I assume) got him benched for the Colorado game.
Three Keys Revisited
From Tuesday's preview.
BLOCK OUT

In terms of expected rebounds, Mizzou won the battle of the boards by two.  If they had shot even an average percentage from the field, they'd have won this game by 20 or more because of it.  Craig Brackins showed that he is a lot like Justin Safford on the boards -- he almost forgets how tall he is and doesn't show a lot of aggression on the glass.  It's odd to insult a guy who ended up with 14 rebounds, but he had the ball stolen from him in the air multiple times, and it made a lot of difference in the game's outcome.  MAJOR props go to Bowers and Safford, who combined for 21 boards, seven on offense.
Make your jumpers

Yeah, Mizzou did not make their jumpers.  But neither did ISU, so it canceled out.  GOD this was an ugly offensive game.
Punish their guards

Not until the game's final 6-7 minutes did the game start to take on the pace that Mizzou likes, and part of the reason Iowa State was able to hang around with almost non-existent guard depth was because ISU was successfully able to slow things down.  As we've seen before, Mizzou's opponent is infinitely more capable of slowing the game down when Mizzou is missing their jumpers, and that's what we saw last night.
Mizzou Stats - Conference Play
Mizzou

Opp.
Points Per Minute

1.87
1.75
Points Per Possession (PPP)

1.07
1.00
Points Per Shot (PPS)

1.25
1.25
2-PT FG%
42.8%
44.8%
3-PT FG%
35.4%
34.3%
FT%
73.4%
68.9%
True Shooting %
52.5%
52.1%
Mizzou
Opp.
Assists/Gm
12.7
10.9
Steals/Gm
9.3
6.8
Turnovers/Gm
12.8
18.3
Ball Control Index (BCI)
(Assists + Steals) / TO
1.72
0.96
Mizzou
Opp.
Expected Offensive Rebounds/Gm
14.0
13.1
Offensive Rebounds/Gm
13.3
14.8
Difference
-0.7
+1.7

Mizzou is 6-3 in conference despite shooting 43% on 2-pointers and 35% on 3-pointers.  That is, strangely, quite the accomplishment.  They and their opponents are shooting almost exactly the same in conference play, meaning each game turns on ball control and rebounds.  Mizzou slightly loses the rebounding battle (down to only -2.4 per game though!) and still wins the BCI battle in a major way.
| | | | |
| --- | --- | --- | --- |
| Player | AdjGS* | GmSc/Min | Line |
| Laurence Bowers | 13.3 | 0.61 | 21.8 MPG, 10.7 PPG (53.0% FG, 51.4% FT), 6.9 RPG, 1.4 BPG, 1.1 TOPG |
| Marcus Denmon | 10.9 | 0.45 | 24.1 MPG, 11.1 PPG (44.3% FG, 72.7% FT, 2.8 RPG, 1.4 APG |
| Justin Safford | 10.3 | 0.44 | 23.6 MPG, 10.8 PPG (41.3% FG, 75.8% FT), 5.1 RPG, 1.2 APG, 1.3 TOPG |
| Kim English | 10.1 | 0.42 | 24.1 MPG, 13.0 PPG (34.6% FG, 76.3% FT), 4.4 RPG, 1.1 APG, 1.8 TOPG |
| Zaire Taylor | 10.1 | 0.34 | 29.7 MPG, 8.2 PPG (31.0% FG, 90.9% FT), 3.4 RPG, 3.1 APG, 1.6 SPG |
| Keith Ramsey | 6.3 | 0.25 | 24.9 MPG, 5.2 PPG (58.6% FG, 66.7% FT), 3.9 RPG, 1.3 SPG, 1.1 APG, 2.6 TOPG |
| J.T. Tiller | 5.8 | 0.24 | 24.2 MPG, 7.8 PPG (34.3% FT, 69.0% FT), 3.0 RPG, 2.6 APG, 2.2 TOPG |
| Mike Dixon | 4.5 | 0.30 | 14.9 MPG, 5.9 PPG (35.6% FG, 87.5% FT) |
| Steve Moore | 1.4 | 0.18 | 7.8 MPG, 1.2 PPG (33.3% FG, 83.3% FT), 1.7 RPG |
| Miguel Paul | 0.7 | 0.08 | 8.8 MPG, 2.1 PPG (37.5% FG, 75.0% FT) |

Why is it so damn hard for RMN'ers to nail the trifecta?  Look at the per-game averages.  Mizzou now has FIVE players averaging double figures in the AdjGS measure, with leading "scorer" Bowers only 3.2 points ahead of the #5 contributor, Taylor.  And then you have games like last night, where the AdjGS winner WASN'T one of those five guys.  This is a crazy team.
Summary
Bottom line: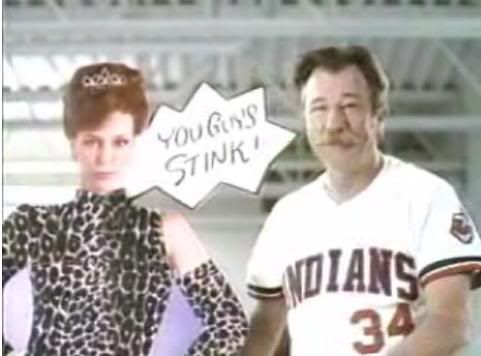 Three more wins to NCAA Tournament eligibility.  Not sure what else there is to say about this one.  Mizzou outrebounded Iowa State and got a solid sprinkling of open shots amid the occasional crazy ones.  That should have been enough to win by 20+, but the shots didn't go down, and this went down to the wire.  Mizzou gets credit for coming through in the clutch, but this was tougher than it should have been, and hopefully Mizzou's seniors can get closer to 100% health before the scary trip to Waco.