Your trifecta: English-Ramsey-Dixon.  Your winner: NOBODY.  AGAIN.  This is harder than the REAL trifecta...

Mizzou 82, Texas 77

Mizzou

UT
Points Per Minute

2.05
1.93
Points Per Possession (PPP)

1.14
1.07
Points Per Shot (PPS)

1.26
1.18
2-PT FG%
50.0%
48.9%
3-PT FG%
15.4%
38.9%
FT%
82.8%
52.6%
True Shooting %
52.7%
52.5%
Mizzou
UT
Assists
6
11
Steals
10
4
Turnovers
11
18
Ball Control Index (BCI)
(Assists + Steals) / TO
1.45
0.83
Mizzou
UT
Expected Offensive Rebounds
14
14
Offensive Rebounds
17
19
Difference
+3
+5

In the words of our own immortal ghtd36...
...swarmswarmswarmswarmswarmswarmswarmswarmswarmswarmswarm.
In the end, Mizzou made a ton of mistakes throughout the 40 minutes of last night's game.  But about 98% of them were of the "too aggressive" variety.  They fouled a ton.  J.T. Tiller made a couple of silly passes in traffic.  Laurence Bowers missed a few chippies that he never misses.  Miguel Paul, uhh, missed a dunk in traffic (unless I just imagined that one ... my world would make a lot more sense if I had just imagined that).  In the end, obviously you want perfect play at all times, but if this team has to make mistakes, you want them to be like that.  You don't want them missing transition opportunities, slowing things down too much in the halfcourt and having to settle for jumpers, etc.  You want them attacking at all times, and there's no question that they did that with more intensity last night than they have since maybe the Illinois game, if not all season.  And it showed in the 10 steals and 14 offensive rebounds.  (I still have no idea how they only ended up with six assists, by the way.  Utterly baffling.)  With a Texas team that runs almost as much as they do, Mizzou took advantage of the style of play and bludgeoned the 'Horns with it.  It was a (mostly) beautiful sight.  And the crowd responded with appreciation, to say the least.
Seriously, Miguel Paul didn't really attempt a dunk in traffic, did he?
A confusing game.
In almost no statistical category was Mizzou only average last night.  They were great from the line, terrible from 3-point range.  They forced a boatload of turnovers, but only had six assists.  They were phenomenal on the offensive glass but allowed too many offensive rebounds.  As I mentioned kicking off the second-half thread last night, Mizzou went into halftime both lucky to not be down 10 and annoyed that they weren't up 20.  Even the final score was odd, as Mizzou safely maintained their double-digit lead with great free throw shooting, then allowed two 3's in the final ten seconds to cut the margin to five at the buzzer.  As mentioned in comments, I guess that makes up for the Iowa State game, which Mizzou won by 9 despite it being nip-and-tuck all the way to the end.
In the end, their most potentially costly weakness was the 3-point shooting.  Mizzou went 2-for-13 from long-range (everybody not named Kim English: 0-for-10) despite a host of open looks.  Make the most open of those 3's, and not only does the FG% go up, but so do the assists.  But I guess if you're going to have a terrible night from 3-point range, doing it when you're so good at so many other things isn't a bad idea.
Speaking of which...
Friendly rims?
Mizzou (last three home games): 15-for-61 (24.6%) from 3-point range
Mizzou (last two road games): 14-for-32 (43.8%) from 3-point range.
Eh?
About the officiating...
I was very much reminded why I love Rock M Nation last night when a lot of potential annoyance with Ed Hightower and the officials was instead directed into either finding or creating the best Hightower photoshopping on the web.  God bless you guys.  Anyway, the officiating was iffy in a lot of different ways yesterday, and I guess we should just be thankful that it went for us down the stretch instead of against us.  (I do believe I remember reading Hightower is one of the most hometeam-friendly refs in the country.)  The intentional foul call on Texas was just god-awful, and while I think Mizzou would have won with perfect  officiating -- they controlled the pace all game and made all the shots when they needed to -- it certainly helped.  But that doesn't mean it wasn't terrible.
Anyway, I just wanted a reason to compile all those pics by talking about the refs.  Let's move on.
About the announcer crew...
I know I love a TV team when I don't care that they're a) messing up a lot and b) constantly disagreeing with calls that went for Mizzou.  I realized last night that I don't care how truly good a crew is when they do a Mizzou game -- I know all about my team, and I don't need anybody filling me in; I just need somebody I like in the booth.  And if they're going to move Fran Fraschilla to a different crew (Seriously, was it because of the Fran Fraschilla Drinking Game? Because it was created out of love! I swear! I love you, Fran!), then Bill Raftery is pretty much the only replacement of which I wholeheartedly approve.  Raftery was constantly talking about calls the refs missed (usually in support of Texas), and combined with Ron Franklin botching names left and right (don't worry, Kimmeh ... one day he'll get your name right on the first try), it could have made for an awful viewing experience.  Instead, I loved every minute of it.
Put the great, knowledgeable, less-likely-to-screw-up, less likable announcers on the other games I watch.  Give me guys I like for Mizzou games, and I'm happy ... no matter how badly they screw up.
Mizzou Player Stats
| | | | |
| --- | --- | --- | --- |
| Player | AdjGS* | GmSc/Min | Line |
| Kim English | 20.1 | 0.87 | 23 Min, 18 Pts (6-for-10 FG, 2-for-3 3PT, 4-for-5 FT), 4 Reb, 2 Ast |
| Keith Ramsey | 19.0 | 0.51 | 37 Min, 12 Pts (5-for-9 FG, 2-for-3 FT), 11 Reb (6 Off), 2 Blk |
| Mike Dixon | 15.3 | 0.70 | 22 Min, 13 Pts (5-for-7 FT, 3-for-3 FT), 2 Reb, 2 Stl |
| Zaire Taylor | 8.7 | 0.29 | 30 Min, 9 Pts (2-for-6 FG, 0-for-4 3PT, 5-for-6 FT), 2 Reb, 2 Stl |
| Justin Safford | 6.9 | 0.41 | 17 Min, 8 Pts (2-for-8 FG, 4-for-4 FT), 3 Reb (2 Off), 2 Ast |
| Laurence Bowers | 6.8 | 0.32 | 21 Min, 9 Pts (4-for-8 FG, 1-for-2 FT), 4 Reb |
| J.T. Tiller | 4.5 | 0.28 | 16 Min, 9 Pts (2-for-10 FG, 5-for-6 FT), 5 Reb (3 Reb), 2 Ast, 3 TO |
| Miguel Paul | 1.6 | 0.14 | 12 Min, 2 Pts (1-for-3 FG), 2 Stl |
| Marcus Denmon | -1.1 | -0.06 | 18 Min, 2 Pts (1-for-4 FG, 0-for-3 3PT) |
| Steve Moore | -3.0 | -0.75 | 4 Min, 3 PF |

* AdjGS = a take-off of the Game Score metric (definition here) accepted by a lot of basketball stat nerds.  It takes points, assists, rebounds (offensive & defensive), steals, blocks, turnovers and fouls into account to determine an individual's "score" for a given game.  The "adjustment" in Adjusted Game Score is simply matching the total game scores to the total points scored in the game, thereby redistributing the game's points scored to those who had the biggest impact on the game itself, instead of just how many balls a player put through a basket.
God, Kimmeh ... you have a few more games like this, and I'll start to expect it every time.  Thinking about where this team could be in another year or two, when English realizes how to seize the moment like he did against Texas and Illinois (and, of course, Marquette last year) more often, the game slows down even further for Mike Dixon, Marcus Denmon becomes a little more consistent, Laurence Bowers becomes potentially a little more aggressive offensively, AND more high-profile recruits like Phil Pressey and Tony Mitchell start filling out the roster ... yeah, that's just sick to think about.  In fact, I'm going to stop thinking about it right now.
As against Colorado, we once against got all the best and worst from Keith Ramsey.  I had to set a record in the comments thread for the number of times I said both "Yeah Ramsey" and "UGH RAMSEY" last night.  That said ... holy moly, was he good down the stretch.  English and Dixon were the reasons Mizzou built their lead in the second half, but Ramsey was the reason Texas never had a chance of coming back.  He had putbacks galore, posted his first double-double, and even made a couple of free throws to boot.  Oh yeah, and he played 37 minutes.  We needed our bigs to play as well as possible last night, and that was rather uncertain with Ramsey hobbling through the last couple of games with an ankle injury.  Well ... he made plenty of mistakes last night, but he was healthy, and he was wonderful in the last eight minutes.
Wow, Mike Dixon.  Great touch from 18 feet and in, great control, great defense, ungodly speed ... yeah, uhh, good game from The Predator last night.
Steady performance from Zaire Taylor, who once again misplaced his long-range shooting touch and somehow ended up with zero assists but made his free throws and played great defense.
Up-and-down game from Saffy.  He struggled around the basket, shooting 2-for-8 despite most shots coming from within about six feet of the basket, but his early offense was instrumental in getting Mizzou rolling, and he was aggressive on defense.
It really was pretty jarring seeing Laurence Bowers miss multiple chip shots around the basket.
You had to love seeing J.T. Tiller respond to the hard foul late in the game by a) defending angrily and even more aggressively and b) going even harder at the basket.  He's still turning the ball over too much, and he only ended up playing 16 minutes last night thanks to the T/O's and Dixon's surge, but we've definitely begun to see his transformation back into Jesus Tyrannosaurus the last three games.
Steve Moore: 4 minutes, 1 turnover, 3 fouls ... and almost two more.  But the Rec Specs were awesome.

Three Keys Revisited
From Tuesday's preview.
The three-knockdown rule is in effect.

I mentioned in the preview that Texas was great at scoring the one-punch knockout/knockdown.  They are relatively inconsistent, but they are great at brief surges.  Well ... they got no surge last night.  They dictated the play over the last 12 minutes or so of the first half, but Mizzou never let them go on a true run (final ten seconds aside).
Round 1 = 10-8 MU
Round 2 = 10-10
Round 3 = 10-9 UT
Round 4 = 10-10
Round 5 = 10-9 UT
Round 6 = 10-10
Round 7 = 10-9 MU
Round 8 = 10-10
Round 9 = 10-9 MU
Round 10 = 10-10
(And yes, I'm sure the boxing scorecard entertains only me, but ... it entertains me, therefore I will continue it.)
Wear Dexter Pittman out.

I called Pittman a major key to the game, and ... in a way, he was.  To win, Texas needed a big game out of him because of the major matchup problems he presents a team like Mizzou.  Guys like Damion James and Jordan Hamilton are awesome, but Mizzou is marginally more capable of handling the "6'7, 220-pounder who takes a lot of jumpers" prototype than the "290-pounder with skill around the rim" type.  Texas needed Pittman to deliver, and ...
Dexter Pittman: 12 minutes, 2 points (0-for-0 FG, 2-for-2 FT), 4 rebounds (3 offensive), 4 turnovers, 2 blocks
...he didn't deliver.  Every time he tried to take a shot around the hoop, he was disheveled enough by the pressure that he walked.  He grabbed three offensive rebounds but still managed just 0 FG attempts and 2 FT attempts.  With him being completely and totally neutralized, Mizzou was more able to play its style of game, and even though Hamilton looked awesome for a couple of stretches ... well, Mizzou won.
It's Jesus Tyrannosaurus' time.

My thought in naming J.T. Tiller one of the keys to the game was two-fold: 1) he is the most likely Tiger to attack the rim at all costs, and 2) he is still Mizzou's best perimeter defender.  Tiller didn't have his best game ever, but being that a) Mizzou attacked the rim all game long (sans a stretch late in the first half), and b) played perimeter defense that led to this ...
Avery Bradley: 35 minutes, 15 points (7-for-18 FG, 1-for-5 3PT), 4 assists, 4 turnovers
J'Covan Brown: 26 minutes, 9 points (4-for-10 FG, 1-for-3 3PT), 2 assists, 1 turnover
Dogus Balbay: 26 minutes, 0 points (0-for-2 FG), 2 assists, 4 turnovers
Justin Mason: 7 minutes, 2 points (1-for-2 FG), 1 assist, 1 turnover
TOTAL: 94 minutes, 26 points (12-for-32 FG, 2-for-8 3PT), 9 assists, 10 turnovers
... then I would say the JT Effect was obvious, even if JT himself only had a decent game (and played only 16 minutes).  When he is attacking, the whole team attacks, and it is pretty clear that, since the loss to ATM, both Tiller and the team have been going at the rim infinitely more.  And you have to love the thought of that.
Summary
Okay, NOW I'm 100% confident that a 9-7 conference record (and preferably a first-round conference tourney win) will get Mizzou into the Field of 65.  There was the doomsday scenario where Mizzou went 9-7 but only beat CU, NU and ISU down the stretch and saw their RPI sink below 50 in the process.  Now a 9-7 record will cover both a couple of rock-solid home wins (KSU and UT at the very least) and a handful of conference road wins, so as long as Mizzou beats CU at home and wins any of the other four remaining conference games, I'm confident.
Obviously we would prefer a strong finish (4-1 or better), and there is plenty of evidence to suggest that their game might be rounding into shape, but the bottom-line goal for this season was to make the NCAA Tournament again and continue moving forward as a program, and last night was a huge step in the right direction.  Mizzou got a great crowd against a good opponent, and they played their style of attacking basketball as effectively as they had all season.  Great win.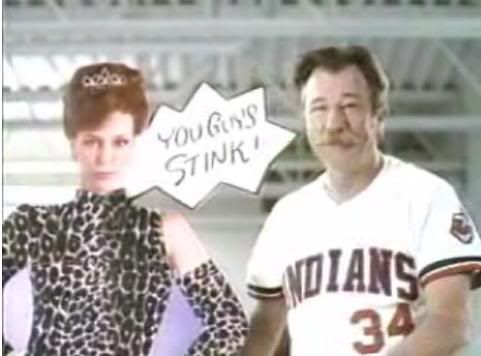 Two more wins to NCAA Tournament eligibility.