Your trifecta: Ramsey-Denmon-Tiller.  NYCbirdo, ghtd36, and StopSpe at least picked Ramsey first, which was more than I expected ... but yeah, we have no winner.  As always.

Mizzou 92, Colorado 63

Mizzou

CU
Points Per Minute

2.30
1.58
Points Per Possession (PPP)

1.36
0.93
Points Per Shot (PPS)

1.53
1.19
2-PT FG%
56.5%
54.5%
3-PT FG%
64.3%
25.0%
FT%
68.4%
92.3%
True Shooting %
67.3%
53.6%
Mizzou
CU
Assists
18
14
Steals
13
4
Turnovers
10
19
Ball Control Index (BCI)
(Assists + Steals) / TO
3.10
0.95
Mizzou
CU
Expected Offensive Rebounds
10
11
Offensive Rebounds
11
9
Difference
+1
-2

In Colorado's last two trips to Mizzou Arena...

...they've been outscored 199-125.  Ggh.  Something about the Fastest 40 Minutes just does not agree with them, not unlike the relationship between El Maguey and me.  But that doesn't stop me from going back at least once a year, just like Colorado to The Wood Chipper.
Near-perfect performance.
Over 55% on 2-pointers, over 64% on 3-pointers.  A more than 3-to-1 BCI advantage, with only two Tigers suffering multiple turnovers (none more than 2).  A 3-board rebounding edge.  If you wanted to pick nits, you could point out that Mizzou wasn't great from the line, and after six minutes of perfect defense to start the game (it was 13-2 Mizzou right out of the gates), you could make the case that the D faced some lapses as the game wore on.  But ... even the FT% and defense were still pretty damn strong, and it's safe to say that Mizzou would have beaten just about any team in the country at Mizzou Arena last night.  This is, after all, a team that beat Baylor and took Kansas to overtime (granted, both of those things happened in Boulder), and Mizzou knocked them out in the first round.
Since the Worst 13 Minutes Ever against ATM, Mizzou is shooting 47% from the field, 41% from 3-point range.  In the last two games, 52% and 61%.  Also since the Worst 13 Minutes Ever: Mizzou is +2 in overall Expected Rebounding Margin, even better than that since the Baylor game.  It's too early to call, obviously, but that ATM loss might have been the best thing that could have possibly happened to Mizzou.  They lost focus in a disastrous way ... and they really haven't lost focus since then.  They are 5-1 since then, with only a last second (and totally respectable) road loss to Baylor marring the perfect record.
The lone imperfection was a big one.
Of course, there was a bit of a pall cast on the game, when Justin Safford completed an amazing long-distance (as in, well over half court) alley oop and crumpled to the ground after landing awkwardly on his left leg.  From last night's Trib article:
Safford had to undergo an MRI before anyone could know the full extent of the damage, but there was concern that he might have torn one or more the ligaments in the knee, the type of injury that can sideline a player for the season.

"Any time it's the knee — and they're going to get it checked out — you're worried," assistant coach Matt Zimmerman said.

"You've just got to hope for the best and prepare for the worst," Tiller said. "Hopefully, he can come back, rehab and hopefully be back as soon as practice tomorrow, but we've just got to leave it in the hands of the big man."
This has been a strange few hours.  It looked awful, and we expected the worst ... and then he walked back to the bench with no brace or crutches, so we expected the best (a Twitter post from Nick Berardini stoked the optimism) ... and now we might have to expect the worst again.  Regardless, this could obviously be a huge blow for Mizzou, especially as they prepare for the two teams with the best frontcourt depth in the conference, Kansas State and Kansas.
So ... a question: if Safford is indeed out, does Mike Anderson go with a 3-man frontcourt rotation (Ramsey, Bowers, Moore), or does he ease John Underwood into the rotation?  In just a small handful of minutes last night, Underwood showed what he brings to the table -- he blocked two shots in one possession and was very aggressive and effective in grabbing three boards.  He is what he is at this point: too light, extremely limited offensively, and probably not worth more than 5-8 minutes in a game before getting into foul trouble, but ... should Anderson still throw him out there for 5-8 minutes?  Mizzou's overall offensive improvement means they don't necessarily need anything from him offensively, but if he can draw 3-4 boards and block a shot or two in limited minutes, he might be worth it.
By the way, I'm mentioning Underwood instead of Tyler Stone for two main reasons: 1) Underwood came in first last night, hinting at where the pecking order currently stands (Stone had overtaken him at least briefly at the end of non-conference play), and 2) while Stone has some intriguing upside in terms of offense and athleticism, Mizzou still has plenty of that (offense with Bowers, athleticism with both Bowers and Ramsey), while Underwood offers a skill set no other Mizzou forward has.
Alright, enough speculation for now.  Until I hear otherwise, I'm going to put my fingers in my ears, close my eyes, and pretend that all will be perfectly fine with Justin Safford.
To Marcus Denmon:
Clearly you read Rock M Nation (ahem), and clearly you read how we pointed out you weren't nearly as good at home as on  the road.  As long as you keep responding like this, I will keep saying it, even if it no longer has any basis in fact.  Just remember to keep also proving us right on the road ... this Saturday, for instance.
To the officiating crew of Rick Hartzell, Mark Whitehead, and Michael Eggers:
While we still had to deal with the "Let's blow twice as many whistles in the first ten minutes of the second half" phenomenon, for Mizzou's style of play this may have been the most perfectly-called game of the season.  Physical, aggressive play was allowed (as long as it was done with control), and there's no question Mizzou benefited from that.
Mizzou Player Stats
| | | | |
| --- | --- | --- | --- |
| Player | AdjGS* | GmSc/Min | Line |
| Keith Ramsey | 19.3 | 0.72 | 27 Min, 13 Pts (6-for-6 FG), 7 Reb (3 Of), 3 Ast, 2 Stl, 2 Blk, 0 TO! |
| Marcus Denmon | 18.3 | 0.80 | 23 Min, 21 Pts (7-for-12 FG, 2-for-4 3PT, 5-for-8 FT), 4 Rb, 2 Ast |
| J.T. Tiller | 15.1 | 0.58 | 26 Min, 10 Pts (3-for-6 FG, 4-for-5 FT), 7 Reb (2 Off), 9 Ast |
| Miguel Paul | 7.8 | 0.35 | 22 Min, 8 Pts (3-for-5 FG, 2-for-2 3PT), 3 Ast |
| Justin Safford | 6.7 | 0.96 | 7 Min, 8 Pts (3-for-4 FG, 2-for-2 FT) |
| Kim English | 5.8 | 0.25 | 23 Min, 9 Pts (3-for-8 FG, 2-for-3 3PT, 1-for-2 FT), 2 Reb, 3 Stl, 2 TO |
| Laurence Bowers | 5.3 | 0.41 | 13 Min, 8 Pts (4-for-7 FG), 3 Reb (3 Off) |
| Zaire Taylor | 4.8 | 0.30 | 16 Min, 6 Pts (2-for-4 FG, 2-for-3 3PT) |
| Steve Moore | 3.5 | 0.17 | 21 Min, 2 Pts (1-for-2 FG), 3 Reb, 2 Stl, 2 Blk |
| Mike Dixon | 3.2 | 0.21 | 15 Min, 7 Pts (3-for-5 FG, 1-for-2 3PT), 2 TO |
| John Underwood | 2.7 | 0.91 | 3 Min, 0 Pts (0-for-0 FG), 3 Reb, 2 Blk |
| Jarrett Sutton | 0.0 | 0.00 | 2 Min |
| Tyler Stone | -1.0 | -0.50 | 2 Min |

* AdjGS = a take-off of the Game Score metric (definition here) accepted by a lot of basketball stat nerds.  It takes points, assists, rebounds (offensive & defensive), steals, blocks, turnovers and fouls into account to determine an individual's "score" for a given game.  The "adjustment" in Adjusted Game Score is simply matching the total game scores to the total points scored in the game, thereby redistributing the game's points scored to those who had the biggest impact on the game itself, instead of just how many balls a player put through a basket.
A quietly PERFECT game from Keith Ramsey last night.  I had no idea.  While we were paying attention to Marcus Denmon's offensive perfection and J.T. Tiller's brief quest for a triple-double, Ramsey was simply going 6-for-6 from the field (mostly on putbacks) and registering something in just about every box score category except turnovers.  Doing almost all of his work behind the scenes, Ramsey has almost been as instrumental as anybody in Mizzou's recent hot streak.

In the last three games in particular, KR has gone 13-for-20 from the field, averaging 9.7 points and grabbing 8.3 rebounds (3.7 on offense) in over 30 minutes per game.  Oh yeah, and he has five assists to only two turnovers.  It appears he's doing his best to send a "You can bring in your five-star forward next year, but you're still going to miss me" message in his final month in a Mizzou uniform.

To steal an adjective from RPT in last night's game thread, Marcus Denmon was downright sassy on offense last night.  He scored 21 points on just 12 shots (1.75 points per shot, which would be good for a power-forward, much less for a shooting guard), driving at will and getting to the line for eight freebies, making two of four 3-balls, and controlling the ball with an absolute swagger.  I suspect his ball-handling ability is so much better than I thought ... and I suspect we still don't completely know this guy's ceiling, which is a downright scary thought.
You want to know how well Mizzou played last night?  J.T. Tiller almost goes for a double-double (he'd have gotten his ten assists if Denmon hadn't missed two shots for him in their final possession in the game), flirts with a triple-double ... and finishes third in the trifecta.  Still, you've got to love a 10.0 BCI and 9-to-1 A/TO ratio for The Dinosaur.
You've also got to love that Zaire Taylor and Laurence Bowers combined for just 29 minutes on the court and Mizzou won by 29.  Mizzou's most efficient overall players, they still scored 14 points while deferring to the hotter options on the court.
Three Keys Revisited
From Tuesdays preview.
Swarmswarmswarmswarmswarmswarmswarm
Mizzou swarmed, and Colorado crumbled.  Success!
Make your jumpers

Mizzou very much made their jumpers.  Success!
R-E-B-O-U-N-D

Mizzou won the rebounding battle.  Success!  When Mizzou is making shots and grabbing boards, the question gets raised once again: how exactly do you defeat them?
Mizzou in Big 12 Play
A quick look at the overall stats, after last week's home-road breakout.
Mizzou

Opp.
Points Per Minute

1.89
1.72
Points Per Possession (PPP)

1.10
1.00
Points Per Shot (PPS)

1.28
1.24
2-PT FG%
44.7%
46.4%
3-PT FG%
38.0%
33.6%
FT%
73.3%
69.8%
True Shooting %
54.1%
52.6%
Mizzou
Opp.
Assists/Gm
12.9
11.2
Steals/Gm
9.1
6.2
Turnovers/Gm
12.2
17.8
Ball Control Index (BCI)
(Assists + Steals) / TO
1.80
0.97
Mizzou
Opp.
Expected Offensive Rebounds/Gm
13.2
12.5
Offensive Rebounds/Gm
13.0
14.0
Difference
-0.2
+1.5
Mizzou is slowly chipping away at the rebounding deficit.  It's down to -1.7 per game.  Of course, facing KSU and KU in the next week, potentially without one of their three main big men, could change that pretty quickly.  We'll see.  Meanwhile, Mizzou is once again cracking the 1.10 Points Per Possession barrier, a nice change after the mid-season offensive slump.
| | | | |
| --- | --- | --- | --- |
| Player | AdjGS* | GmSc/Min | Line |
| Laurence Bowers | 11.9 | 0.54 | 22.0 MPG, 10.4 PPG (55.9% FG), 5.8 RPG, 1.2 APG, 1.1 BPG, 1.2 TOPG |
| Marcus Denmon | 11.8 | 0.51 | 23.0 MPG, 11.7 PPG (48.0% FG), 2.5 RPG, 1.5 APG |
| Zaire Taylor | 10.3 | 0.35 | 28.9 MPG, 9.4 PPG (36.2% FG), 3.4 RPG, 2.4 APG, 1.5 SPG |
| Kim English | 9.3 | 0.37 | 24.8 MPG, 12.7 PPG (35.2% FG), 3.9 RPG, 1.2 APG, 1.1 SPG, 1.8 TOPG |
| Justin Safford | 9.0 | 0.41 | 21.7 MPG, 9.9 PPG (39.8% FG), 4.5 RPG, 1.2 APG |
| Keith Ramsey | 8.1 | 0.32 | 25.5 MPG, 5.8 PPG (60.0% FG), 4.8 RPG, 1.2 APG, 1.2 SPG, 1.2 BPG, 1.9 TOPG |
| J.T. Tiller | 6.3 | 0.27 | 23.3 MPG, 7.3 PPG (34.8% FG), 3.5 RPG, 3.1 APG, 1.3 SPG, 2.3 TOPG |
| Mike Dixon | 4.5 | 0.31 | 14.6 MPG, 5.8 PPG (43.1% FG) |
| Miguel Paul | 1.8 | 0.18 | 10.0 MPG, 2.5 PPG (42.3% FG) |
| Steve Moore | 1.0 | 0.12 | 8.2 MPG, 1.0 PPG (36.4% FG), 1.5 RPG |
Kim English's identity crisis and Zaire Taylor's, uhh, stomach crisis are both still creating damage to their shooting percentages, but as a whole you see things improving dramatically.  Now, Mizzou is up to five players shooting at least 40% and two over 50%.  It is still amazing that Marcus Denmon is at 48% overall considering how many 3's he takes, though last time I pointed that out, he went into a mini-slump, so nevermind.  And look at Mike Dixon and Miguel Paul, both crossing the 40% mark!
Summary
Obviously the Safford injury weighs over one's overall impression of this game, but even without Safford Mizzou was near-perfect yesterday.  The game offered further evidence to the fact that Mizzou might once again be peaking in late-February and preparing to make March mighty interesting.  Safford's loss could hurt, but good teams often have to overcome injuries.  It's up to everybody else to pick up the slack and keep the momentum going (if he is indeed out).
Oh yeah, and...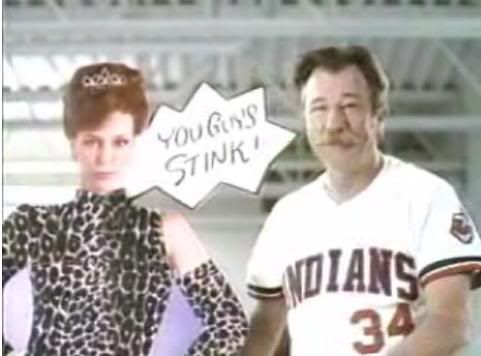 Zero wins to likely NCAA eligibility.