Mizzou Fall Camp
If you haven't seen it already, check out this interview where Charles Harris interviews freshman Terry Beckner Jr.
MU Notes: The "Morgan Steward's hip got messed up" edition - Columbia Daily Tribune | David Morrison
When Morgan Steward wrenched his right hip last August 9, during the first week of Missouri's fall camp, he didn't think too much of it.
2015 SEC football player survey: favorites, concerns, fans, playoff - CBSSports.com
Missouri C Evan Boehm: "It just depends on the game. I know after the Indiana game I was probably a 7 out of a 5 scale. It was really bad. I didn't have my best game and I had some snaps that were not where they needed to be. For the most part, Mizzou fans are really cool and really faithful to you. But then you have one or two bad games and they're not the nicest people."
True Freshman Emanuel Hall had this great one-handed catch yesterday
.@emanuelhall also had an epic one-handed catch during #Mizzou practice today. https://t.co/NyeEdtvBMu

— Mark Kim (@MarkJKim_) August 7, 2015
Eddie Printz hit Nate Brown deep while well defended by Kenya Dennis
Mizzou in the Pros
Some good news for one former Mizzou linebacker:
Former MU star Zaviar Gooden popped the question in TV newsroom | The Kansas City Star
Former Missouri Tigers linebacker Zavier Gooden proposed to his girlfriend at her work place: a television station in Nashville.
Apparently that's Mizzou strat comm student assistant Alex Jones saying yes.
Cardinals' Golden on Dr. Jen Welter: 'She's a real good coach'
"It is really about the pass rush," Golden said on what Welter has taught him on the field. "There was one pass rush where I got in there and I had beat him off the line, but I slowed down and let him catch up.

"She was basically saying use the rip and I would have been able to get back there and make the play. I watched it on film and if I would have used the rip I wold have got the sack."
There's also this fantastic image of former Mizzou WR Jimmie Hunt with the Green Bay Packers
Focus. #PackersCamp pic.twitter.com/pE20vyTvn9

— Green Bay Packers (@packers) August 7, 2015
There was also a pretty great conversation between Dwayne "The Rock" Johnson and Shane Ray on twitter last night:
@NickiJhabvala @X_RAYted56 Ha that's crazy. Family

— Dwayne Johnson (@TheRock) August 7, 2015
Here's the picture: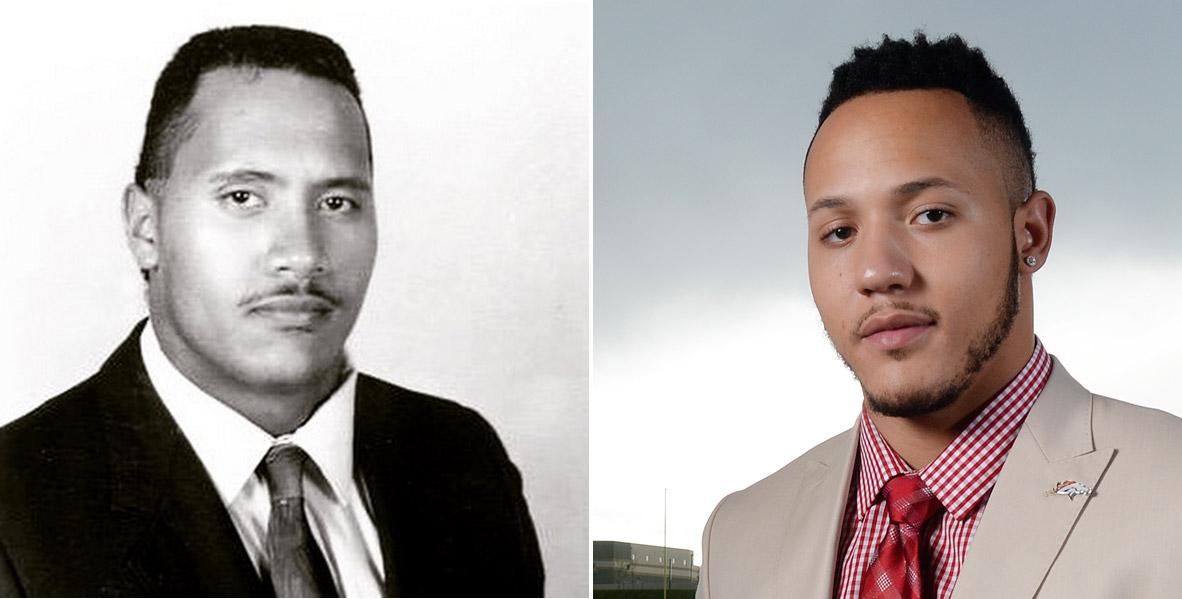 Be sure to follow along on twitter as we follow Mizzou's 3rd practice of Fall Camp.