Mizzou is off to a 1-1 start in conference play coming off a tough loss at Auburn, and now must head on the road to take on a feline of another stripe, the Wildcat! Basically, our schedule has us knocking around with all the feline mascots in a row before we head to the canine part of the schedule. We've played Wildcats in our past, back in the days of Big7 Big 8 Big 12, the not so Big 12 (actually 10), but my friends this is no normal Wildcat.
location: Lexington, Kentucky
By HHKB Chris: This version is the Wildcat of Kentucky. The number 1 ranked Wildcat in all the land, be afraid Mizzou fans for nothing is as fierce as a Wildcat that wears…OVERALLS! Or a Wildcat that's dressed as a cross between a Hobo, a Pimp and a Czech Soccer Player. Tim Gunn is only a phone call away my friends.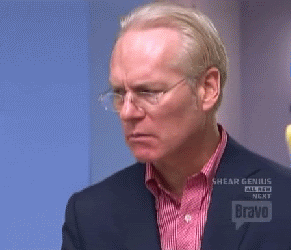 Now you may have noticed I'm not mentioning the Wildcat's name , and there's a reason for that. It does not have one! The Wildcat's name is "The Wildcat." In our preview for Auburn last week I noted that the name "Aubie" was quite a lazy way to go and I stand by that. But what Kentucky has done is even lazier. They literally chose not to give it a name, I mean at that point, just name it "Mascot." Like Auburn they have two Wildcat mascots, the Wildcat and (I'm not making this up) a Wildcat on stilts. So they have a tall one and a taller one. Um, why Kentucky? What exactly is the point? This is just weird.
Aside from their basketball, you probably know all about Kentucky because of a show called Justified. It's where the killer-boyfriend (and not Skeet Ulrich version) from the Scream movies just shoots people and ruins everything he touches. It takes place in a "Holler" where people make meth, blow things up, run moonshine and pretty much do whatever they want, until our protagonist, the drug dealer from Go,  shows up and cleans it up! It's a great show, you should check it out.
Kentucky, like many a state school have many, many wonderfully famous alumni. And I know the one you're all thinking of, and yes this alumnus is special to us all and the world around us, Kentucky's most famous alumnus, Brady Deaton, former president of the University of Missouri and the man who got us the hell out of that nightmare that was the no profit sharing, 7 true champion conference, the Big 12. Thank you for that Brady, you will be forever in our hearts.
Also, a little known actress and basketball fan, Ashley Judd, is an alumnus. Judd is an actress who is the daughter of Naomi Judd, and sister to Wynona Judd. Together, they make up the band the Judds (not with Ashley, she just acts). Kind of seeing a trend here on how things get named in Kentucky…But Ashley loves her 'Cats and has been in films I've seen, mostly in distress, or with Morgan Freeman, or both. Since around 2000, she stopped making film appearances deciding solely to make television appearances at Kentucky basketball games.
Are you going to Lexington for this game? Do you happen to live there? Well, if you are there and have no idea where to go, or you live there but have never left your home, the place I found on the internet that got good reviews was "Charlie Browns." Apparently it's dark, filled with books and old sofas. They suggest an ice cold Bud as the go to drink along with your typical bar fare. No place should have the drink of choice being Bud though, SO, scratch all that and go try lots and lots of Bourbon. I'm betting during and after this game, you're gonna need it. For those watching from home (on ESPN, it's SUPER TUESDAY!!!!) also, grab bourbon and let's just hope for the best mmmmkay?
About Their Basketball Team
Hi, I'm John Calipari! You may remember me from such teams as UMass, the New Jersey Nets, University of Memphis and for the past few years, the University of Kentucky. I'm known for being one of the people John Chaney wanted to fight (or kill) and vacated trips to the Final Four!
When Kentucky hired Coach Cal it was like two halves of a circle coming together, on the one hand you had the bluest of blue blood programs with the most recognizable coach in the game who every high school kid wants to play for.
Last year's Kentucky squad took an 8 seed into the NCAA tournament and was a few shots away from winning a national title, and then in the offseason he retained pretty much his team (minus Julius Randle, who got hurt in practice poor guy), and added every 5 star your team wanted. So, not surprisingly Kentucky is the #1 team in the country, led by Kansas native and consensus best player in all the land, Willie Cauley-Stein (who leads the team in rebounds per game at 6.9), along with the Harrison twins, Aaron (who leads the team in points per game at 11.5) and Andrew (who leads the team in assists per game at 4.3.) Kentucky is HUGE, the roster containing two 7 footers, two players measuring 6'11 and 6'10, and they can all rebound.
Also, on the team is Devin Booker (who just won SEC freshman of the week), whose dad is Mizzou great and hero Melvin Booker. Showing that no matter your family ties, if Coach Cal wants you, he's gonna get you, and let's be honest, you'd probably do the same thing. Kentucky started the season running a platoon system with 9 – 10 players seeing significant minutes, but with an injury to Alex Poythress and the adversity of the past two games, they've moved to a smaller rotation of 8 players taking the bulk of the playing time.
Kentucky is currently sitting at 15-0 on the season and 2-0 in conference. During the non-conference portion of their season, Kentucky was barely challenged (despite playing the toughest schedule in the nation) and the teams they did play took quite the beating (including Kansas, heh). Now, something funny has happened in conference play, Kentucky has needed an overtime win at home against Ole Miss and a double overtime victory in College Station to take down the Aggies of A&M. In both games Kentucky did not look like the team that was leveling the competition in the non-con potentially exposing their biggest "weakness", outside shooting.
Now for a closer look at their basketball team, let's chat with somebody who knows them best...
Q&A With A SEA OF BLUE
By Sam Snelling: A big thanks to managing editor Glenn Logan for taking some time to answer our questions about the Kentucky Wildcats. I'm also giving a special thanks to Will Marshall, who writes for both ASOB and TeamSpeedKills, who came on Rock M Radio for Episode 16.
Follow @ASeaOfBlue Follow @wamars2
RockMNation: Most people that follow college basketball know a lot about Kentucky, the program, the history, and even the coach. But what do we NOT know about Kentucky coach John Calipari? What is the general sense of his time so far from UK fans, and what does the future hold?
Glenn Logan: Maybe you don't know that he likes Dunkin' Doughnuts, and goes by there most days. Not particularly interesting, if you ask me, but that's about all I have to offer. From a basketball and personnel perspective, there's hardly anything about Coach Cal that's not on Twitter, Facebook or the Internet in general.

The general sense from the fans is understandably rosy. We expect to have the #1 or #2 recruiting class every year. We expect to compete for the NCAA Tournament championship every year. Coach Cal is delivering all these things, and we hope to eclipse UCLA's NCAA Tournament championship count during his tenure.

Calipari told Jim Rome the other day that he couldn't see himself coaching until he's 70. I think he's a year younger than me, so I'd say that gives him between 4 and 13 more years at Kentucky. At this point, that's about all we have.
RMN: Since the start of conference play, Kentucky has been challenged in new ways by teams that aren't near as talented. What game plans did A&M and Ole Miss employ to challenge the WIldcats?
Logan: I don't think it was so much the game plans as the way the games were played. In Ole Miss' case, they were just hot. Hot teams are hard to beat, no matter what. Heck, Kentucky played great offensively and just barely won because the Rebels were making challenged shots from everywhere. That forced Kentucky's big people further from the basket, providing lanes to attack. If you can make threes like that, you can challenge any team.

In TAMU's case, Kentucky did not play well offensively. They settled for outside shots and missed layups and short jumpers. It was mainly just poor offensive execution that allowed the Aggies to stay close, and the inability of Kentucky to put them away when they had a late lead. Kentucky is not a perimeter team like Duke, we are an attacking team that should leverage their tremendous size to get looks close to the basket.
RMN: With so much talent on the roster, who is stepping up to be the go to scorers when Kentucky needs a bucket? Who has been the biggest disappointment on the roster so far?
Logan: Aaron Harrison is always a go-to guy because he's just a clutch player. He made more big shots last year than any player since Brandon Knight.

As to disappointment, I really don't have an answer. I don't think anyone has been a disappointment so far. All these players have different skills which can be leveraged at different times and in different situations, and for the most part, they have all delivered on that.
RMN: Missouri has been playing much better in the last few weeks, what do they need to do to stay in the game in Lexington? Who do you see as causing the biggest matchup problem for the Wildcats?
Logan: To stay in the game, you have to zone Kentucky and hope we continue to go bain-dead attacking it, which has happened with disturbing frequency. Then, you have to hope we shoot blanks from the perimeter and forget how to rebound, both of which happen occasionally. You'll need a couple of friendly calls, probably a banked-in shot or two. Foul trouble will help you a little. Finally, you need to make some shots and avoid turnovers.

I think Johnathan Williams is a really good player who can give us problems. He's been a very good rebounder and solid defensive player who has enough length to bother Kentucky's inside shot attempts. If he can get his scoring going a little better, I think he could be a big factor
RMN: Last, how do you see this game playing out, and what is your final score prediction? And is there anything we can expect to see that perhaps we aren't counting on?
Logan: Given that Kentucky has gone to overtime with the last two teams they've played, I'm not quite sure what to expect. If Missouri plays the game they played against LSU, hitting 40% of their threes and not allowing the Tigers to absolutely obliterate them on the glass, then I'd say you have a chance of being in the game late.

On the other hand, if you let Kentucky get 50% of their offensive rebounds, put the Wildcats on the line a lot, and don't take care of the basketball, I'd say your odds of getting out of Rupp Arena without a drubbing are not really very good. The bad news is, two teams have exposed the main areas where Kentucky needs work, and you can bet those things will be addressed. I'd expect to see the Wildcats come out on top 75-60 in this one.

I don't think you will see anything that you don't expect. Kentucky doesn't use gimmicks, smoke and mirrors, or tomfoolery; we just come at you with waves of big, skilled guys. Heck, lately we don't even try to play smart basketball, apparently, so you may be able to get some mileage out of that. But UK has players that can dominate inside, outside, in transition and on defense. Some of them will show up, others are a crap shoot. But we have a lot of tools in our toolkit, and you'll probably see most of them.

Oh, there is one guy. Marcus Lee is due for a breakout. He's been very quiet for far too long. Nobody really considers him much because of all the other guys Kentucky has, but when he explodes, it's pretty loud, and he can do a lot of harm.
Again a big thanks to Glenn Logan, and the entire ASeaOfBlue crew, for the help. They're a great group over there and they do a fantastic job of covering UK athletics. Head on over and check it out.
Statistically there is very little that Missouri does well that Kentucky does not. Kentucky is really, really good. But they aren't invincible, so we're going to see where the cracks are and how Mizzou might be able to exploit them in order to keep the game close.
1) Hit the offensive glass H-A-R-D
Kentucky is the biggest team in the country. Their size is intimidating for just about anyone. I think it's because of this fact that they sometimes forget to go get defensive rebounds. Kentucky ranks 279th in the country in Offensive Rebound rate. Part of this might be also because their Adj Defensive Efficiency is 1st, their Effective FG% is 1st, their 2 pt FG% is 1st... oh and their also 1st in blocks. What I'm trying to say is that they cause so many problems defensively, that they often give up offensive rebounds. Take advantage of that, if you can.
2) Turn them into a Jump-Shooting Team
If there is a weakness, and this sounds weird, it's that they're too good and too talented. Kentucky has a lot of players that will be drafted, and a lot that will play a lot of years professionally. And for the most part, they all defer to each other offensively. When that happens Kentucky becomes a passive jump-shooting team. They'll still get over 40% of those misses, but they'll miss a lot more than if they're getting lobs at the rim. Expert analysis with that last statement. That's why you read these right?
3) Make your open shots count
Ole Miss went into Lexington and shot 55% from 3, and 35% from 2. This is what Kentucky does to you. Missouri needs to have a shooting night like that from 3, and be a little bit better from 2 and they'll have a shot. I don't think they'll get away with shooting 27 3's like they did vs. Auburn (unless they're making them at a 55% clip). It's just going to be really important to make the open shots when you get them.
The fact that Missouri and Kentucky basically play at about the same pace, at about 66.7 possessions per game, yet UK averages 9 more points despite not being considered very good offensively isn't a good sign. Frankly, UK does tend to play slower on defense than on offense, and they can be forced into taking bad and quick shots. The downside is that they also rebound those missed shots at a rate that is only bested by one other team in the country. 44% of their misses end up back in their hands.
As I mentioned above, the "defer" mentality of this team can take over at times, and the only true natural scorer Kentucky has during most games is Devin Booker. Booker actively looks for his shot, and after a pretty sluggish start shooting wise, he's raised his 3FG% to 50%.  And since sitting out against Columbia, Booker is on a 16-21 tear from 3. As a guy who was very close to being a Missouri Tiger, I hate the feeling that he's the most likely to go off against Missouri. Maybe Melvin can put some sort of jinx on his son... you know, just for the Missouri games? Even if that's not possible, Missouri is going to have to keep a very close eye on Booker when he's in the game. They must keep him from launching 3-point shots, the more he's able to get off, the worse things will get for the Tigers.
So with that said, I guess it's time to talk predictions. I wish I could be more optimistic here as I see paths for Mizzou to be closer than I expect. Mizzou is a vastly better offensive team now than they were at the beginning of the season. For those reasons, they might be able to score enough and defend enough to not get embarrassed. I just worry that Kentucky is coming off two close calls, they'll be back at home and that place is going to be loud. In my Q&A with A Sea Of Blue I said it was going to be Kentucky 68, Mizzou 46. So I'll stick with that.
Oddly enough, in our poll, there was one person who picked Missouri to beat Kentucky, that person was not from RockMNation, but from ArkansasFight. Go figure.
Leave your trifecta picks in the comments below if you like. For me, why not: Wright, Clark, JW3.