A personal note: I love writing about basketball. I've really enjoyed the last 8 or so months of breaking down basketball and creating content here at RockMNation. I'm appreciative of Fullback and Bill for drafting me to do this, and trusting me enough to run with it. All that said, it's been a LOT to put all of this together, and I know there were loyal readers who enjoyed my post-game wraps, but it was too time intensive. I still want to address each game, but I needed to find a way to do it that was easier for me to write, and maybe even more fun to read. I hope I found the right mix. Feel free to let me know what you think below.
Okay, with that out of the way, here's the new format. We're still going to cover the 3 keys that Chris and I talk about in the preview, because I think it's important to see how accurate we are. Then, instead of going back to the Point Guards, Effort and Balance, we're going to pick numbers that we think made the game go in the direction it did. Since Rock M Nation is known as being a place where stats are king, this approach to numbers is something that can be easy and fun to identify. All that said ... let's talk about the Texas A&M game.
----- ----- ----- ----- ----- ------ ----- ------ ----- ----- ----- ----- ----- ----- -----
It was good, then it went bad. Wes Clark played great, JW3 played pretty good, we got to see the old Teki, inasmuch as he looked like he did early in the season, and Keanau Post was +9 when he was on the floor. All that left Missouri with a 7 point halftime lead.
Then it went bad when Keanau Post fouled a lot and got taken out early in the second half, Jakeenan Gant and D'Angelo Allen didn't provide much of anything, we saw Tramiaine Isabell for 3 minutes, Rosburg for 2, and Namon was mostly good but not enough good.
1) Play Smart - Find Good Shots
Quite possibly the best 20 minutes of basketball that Missouri has played this season occurred in the first half. They didn't chuck up 30 3-pointers like against Auburn, they took 17. And one of them was a bad shot late in the shot clock. Good on you, TIgers.
2) Team Rebounding
We'll get to the numbers, but yeah. Johnathan Williams III had 10 rebounds, the next leading rebounder was Keith Shamburger at 4... the rest of the team: 10 combined. Nope.
It's problematic when your freshmen forwards combine for a single rebound in 22 minutes. We also saw bad Namon with 0 rebounds for him also, and as a big wing, Mizzou needs him to pull in a few per game along with Montaque Gill-Caesar (who finished with one rebound). This is a fail. You guys get the Whale.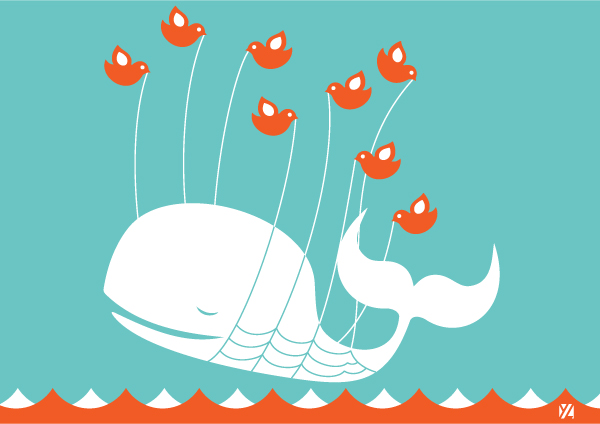 3) Make them take guarded shots, and don't foul
I think Missouri gave A&M too many Free Throws, but other than that the defense was good. A&M shot better in the second half, but the shots weren't all just open jumpers and layups. Missouri did a good job of forcing A&M to take guarded shots all game. A&M's two best players, Jalen Jones and Danuel House, did their job. They made them when they needed it most. Last night, the problem wasn't with the defense.
The Full Box (NSFW)
Numbers Time!
-31
The combined +/- for D'angelo Allen and Jakeenan Gant. Oof. Combined with Tramaine Isabell's 3 minutes, the Freshmen had a rough night. We did get our guy Teki back to looking normal, and Namon wasn't bad. You can't have two of your rotational forwards be completely non-competitive, especially on the glass.
0
The number of second half free throws attempted by Missouri. At some point this team is going to have to learn how to play through contact. To absorb a hit and finish the play. Just think about this for a second... Other than JW3, who on this team do you remember consistently getting a bucket and a foul?
4
That's the number of fouls called on Texas A&M in the second half. It was a rough game last night, and both teams were playing physical. I'm pretty sure that Keanau Post had in fact 8 fouls before being called for his 5th (which was the weakest of the 8). When you go on the road though, it's important to continue to draw fouls, and Missouri clearly didn't do that.
13
The rebounding difference. I mentioned earlier the struggles of the freshmen forwards, but in the 3 keys we talked about team rebounding and the Tigers just were not remotely competitive on the glass. Since the start of SEC play the Tigers have won one rebounding battle, against the freakishly small Auburn Tigers. Other than that it's been: -11, -19, -4 and -13.
18 - 6 - 5
Per @MU4124, Wes Clark joined Peeler, Pressey and Hannah as the only players in MU history with 18 points, 6 assists and 5 steals in a game.

— Tod Palmer (@todpalmer) January 22, 2015
Points, Assists and Steals by Wes Clark. Wes was good Wes.
22-2
The run that put the game away.
What Missouri really needs right now is a stopper. They don't have one. They need a guy who can go get the ball when the other team has run 7 straight off the board and attack the rim and get easy points. When the other team is making a run, the easiest way to stop that run is at the free throw line. And during that 22-2 run by A&M, Mizzou tried to slow them down by taking jump shots and turning the ball over (5 in that span).
Maybe Williams, Clark or Gill-Caesar is going to become that guy but they aren't at the moment. And it shows when you go on the road and lay an egg for 20 minutes after giving yourself a chance to win.
So that's 4 straight for Mizzou. 3 straight games of not reaching 60 points. I'm actually a little tired of hearing Kim Anderson say that they need something good to happen to them. They did! It was LSU and they won against a pretty good team. Now they need to go out and MAKE something good happen.